SilverStone CPL02-E+LS04 ARGB Light
SilverStone has released some new ARGB products so you can get some nice light in your casing. In this review, I take a look at their new ARGB hub CPL02-E and LS04 flexible two-sided ARGB light strips.



Let's start with the CPL02-E hub.
The hub is an 8 channel hub, allowing you to connect up to 8 different strings on it. It is controlled directly by the controller you connect to it. It may be the one on the motherboard.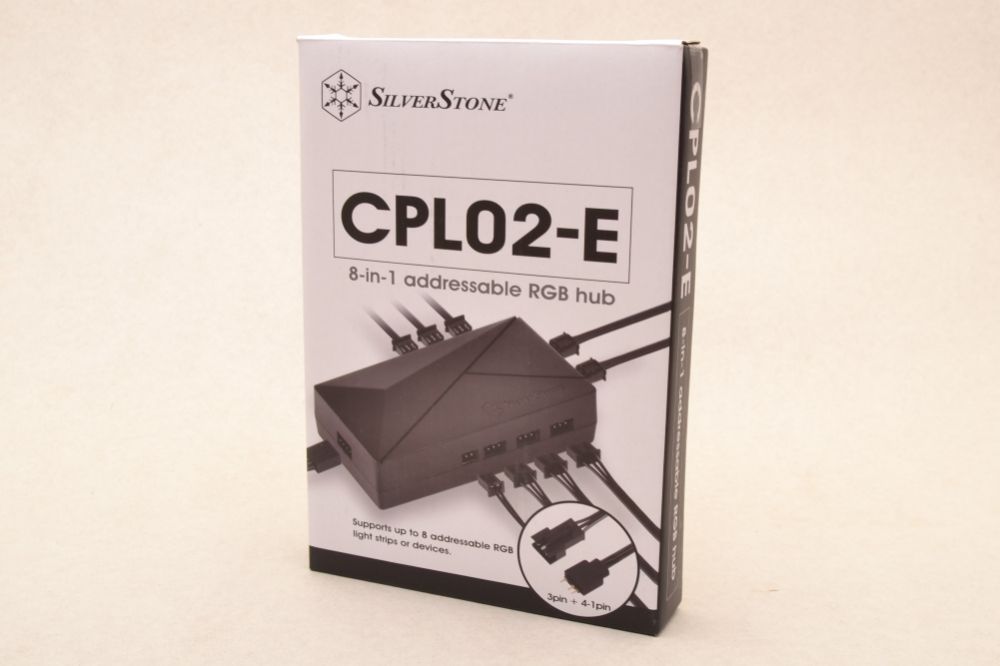 In the box we find the hub, a lot of cables and a small user guide. There is also velcro that you can paste on the hub and where it should be placed. Unfortunately, there are no magnets in the hub, so you can place it in the casing that way.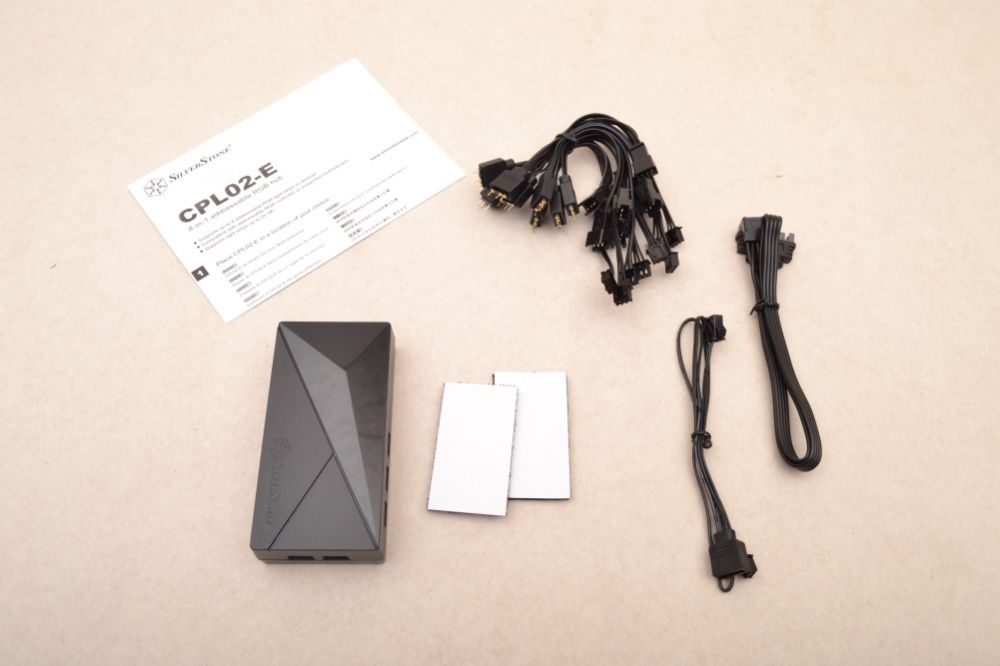 The technical specifications.
You receive the box with 8 output cables, 1 input cable and a power cable. Note the box supports 5V ARGB, so you must have complete overview of this before buying and plugging the box.
Model No. SST-CPL02-E
Material Plastic Shell
Included Parts:
Standard addressable RGB 3pin + 4-1pin x 8
SATA power cable x 1
Input signal cable x 1
Signal input Standard addressable RGB 3Pin + 5V, D, G*
Motherboard addressable RGB 4pin + 5V, D, NP, G*
Signal output Standard addressable RGB 3pin + 4-1pin x 8
Power Input SATA 15pin
Output limitation (each channel) 5V 9A (4.5A+4.5A)**
Dimensions:
103mm (L) x 52mm (W) x 27mm (H)
4.06" (L) x 2.05" (W) x 1.06" (H)
Weight 62 g
Remark :
* Please check the signal source's control box and pin header that you want to connect is the same as CPL02-E's pin definition.
** The power output circuits for ports on the left and the right side are independent, please ensure to evenly distribute power draw when connecting devices.
Let's look at it.
The hub itself is futuristically designed with glossy and matte surfaces. There is a nice SilverStone logo here at the top.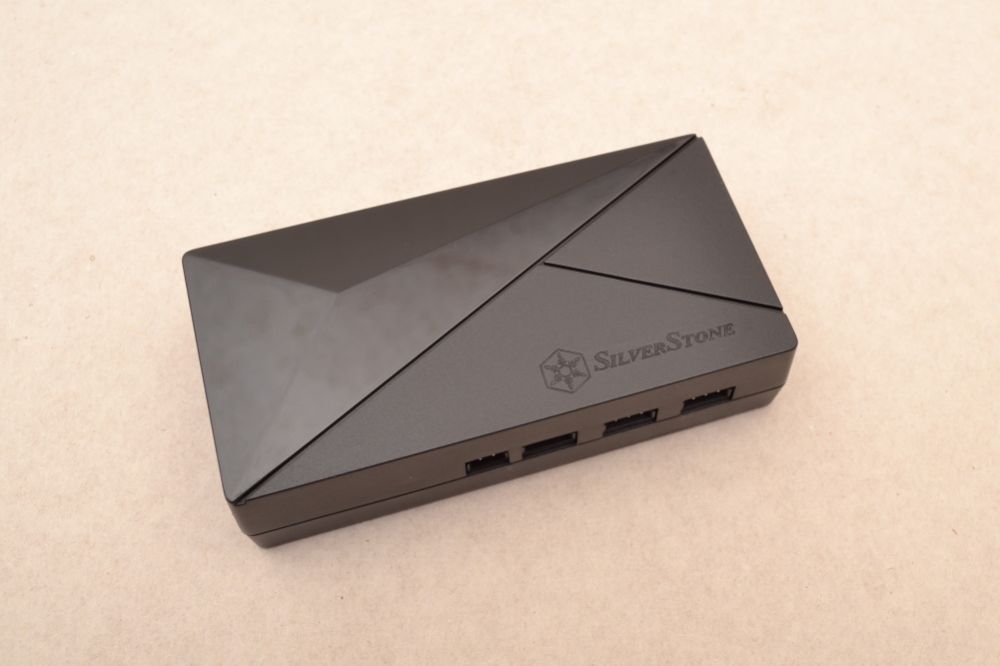 On one side, we have the input to the hub along with 3 outputs. All connectors for outputs are the same and you can't connect anything wrong, as everything has different connectors.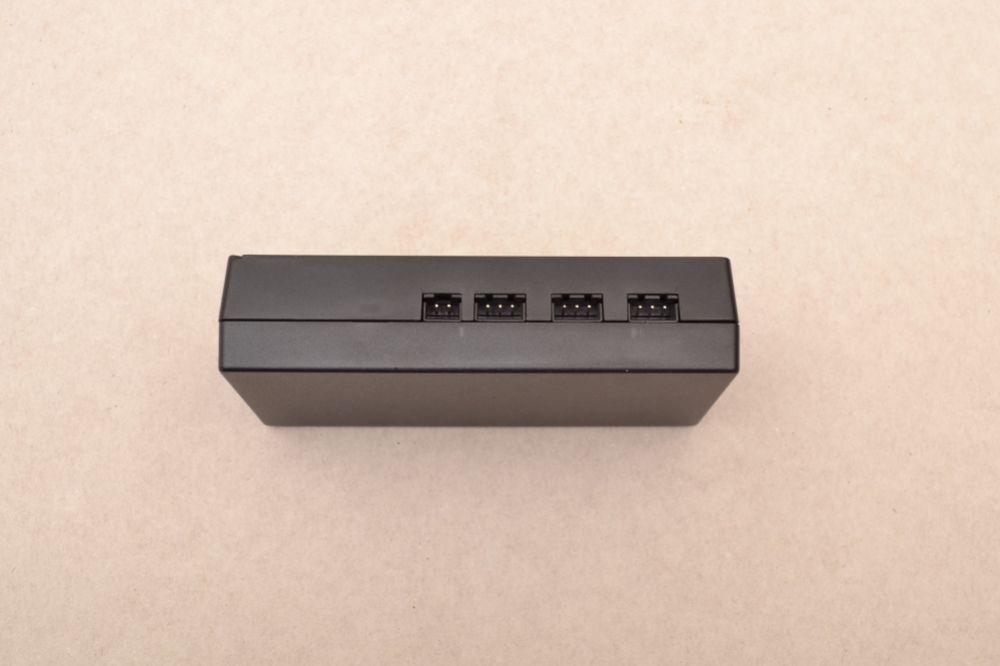 The cable for the input is made so you can connect two different types of motherboards. There is a standard connector and then there is a motherboard connector. So, there should be all options to connect this hub to your controller as long as it is ARGB.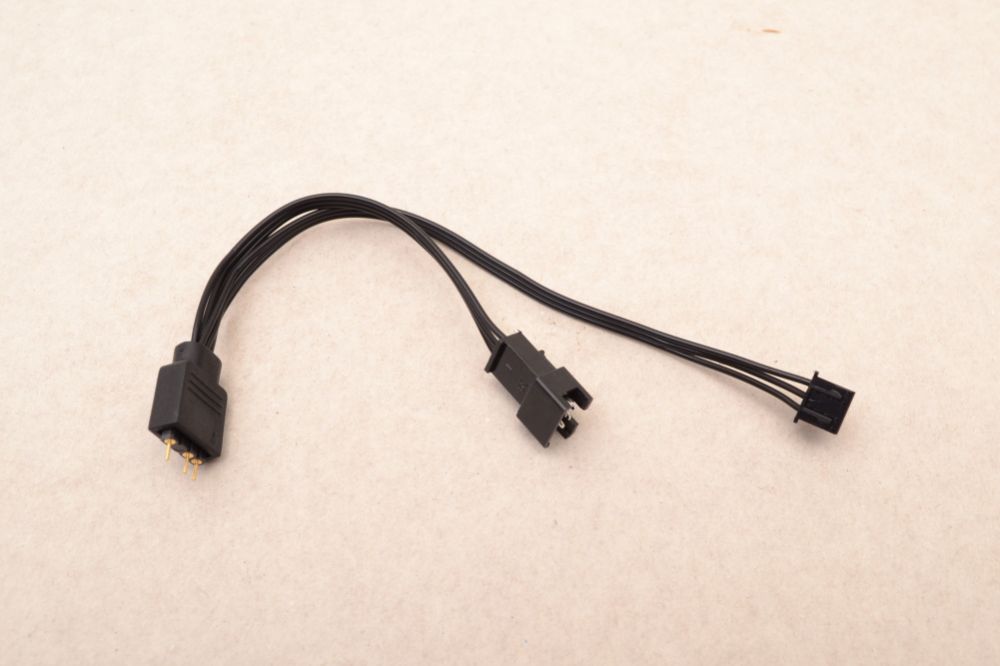 At the end of the box we have another 2 outputs.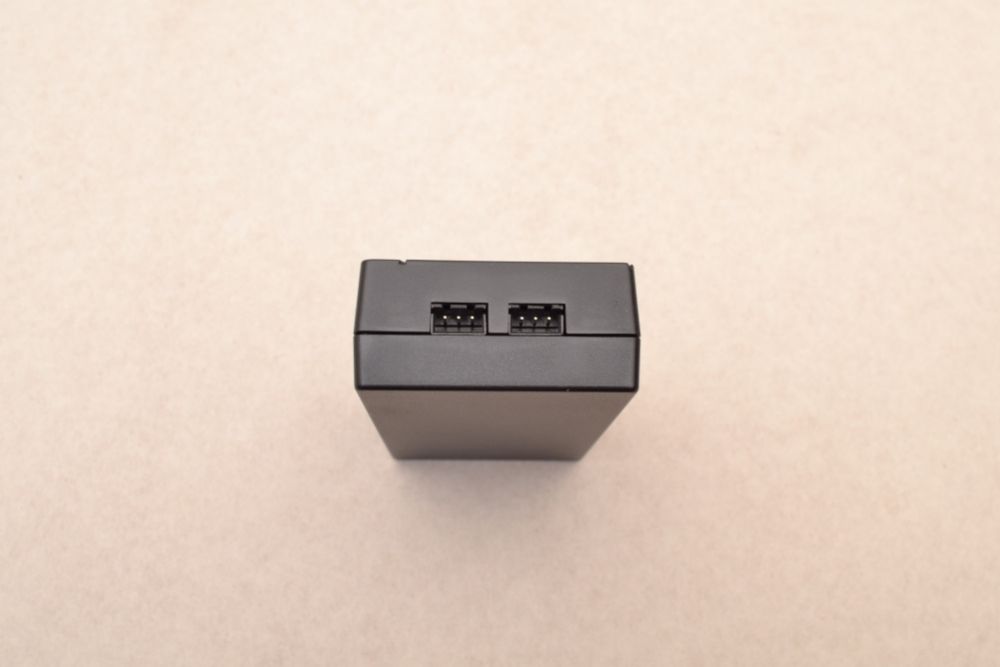 And on the opposite side another 3 outputs is placed, so that we get a total of 8 outputs for light.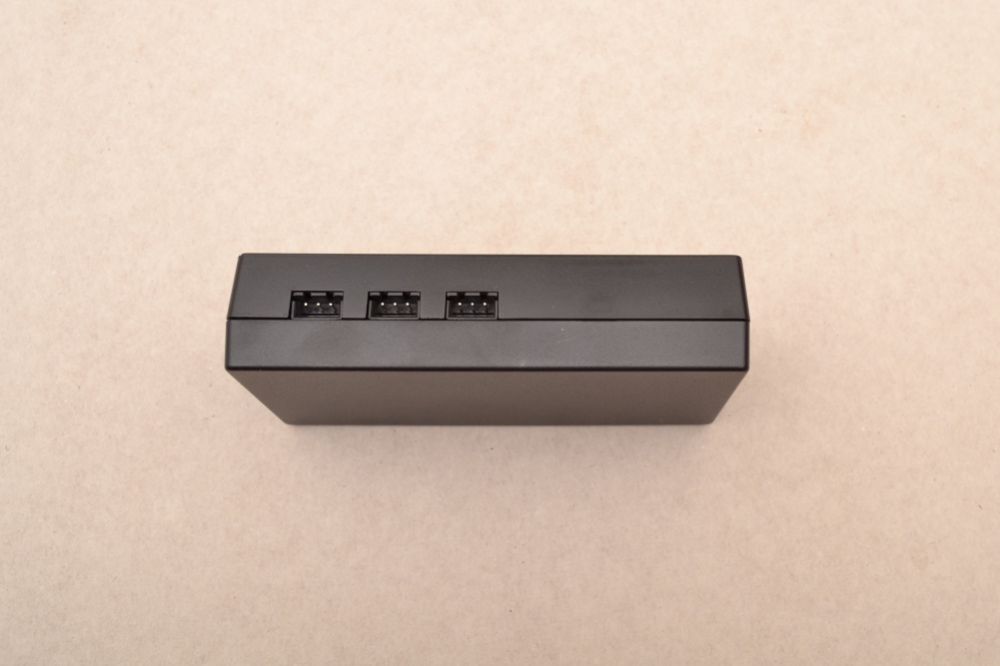 The outputs are connected to this small cable, where you can then connect your products. Both connectors at the end should be standard connectors, and you can use only one connector at a time. But typically you will not need more either, not at all with 8 outputs I think.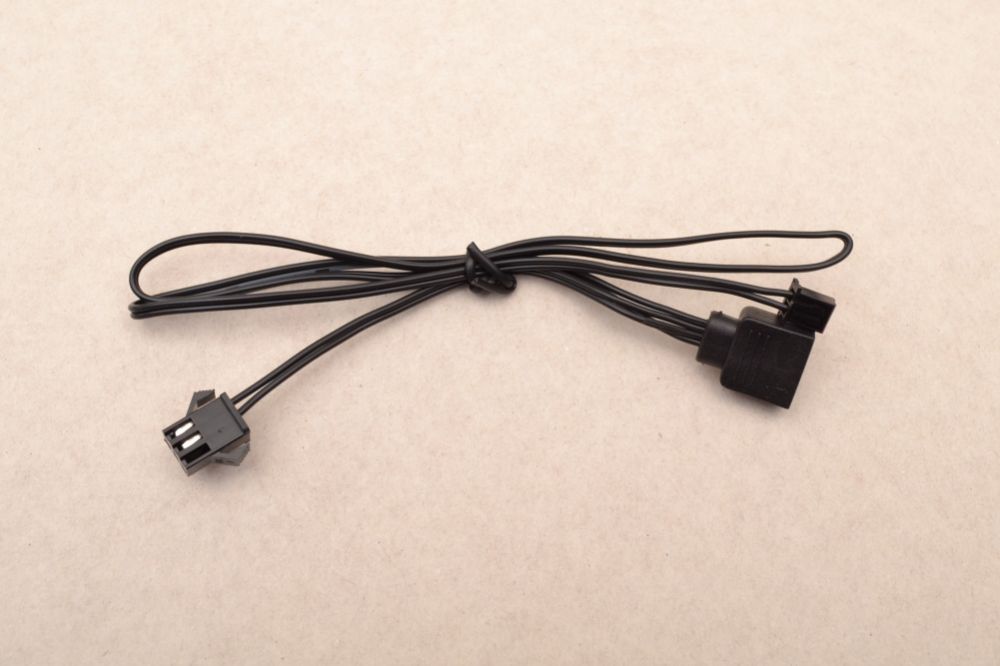 At the opposite end we have the power plug. It is a standard SATA connector used for power. So you should not confuse this with an outlet for fans as it is the same connector. A little strange, now that all other connectors are of a different type, that SilverStone have chosen this connector. But it doesn't matter if you put a fan on, it just won't work.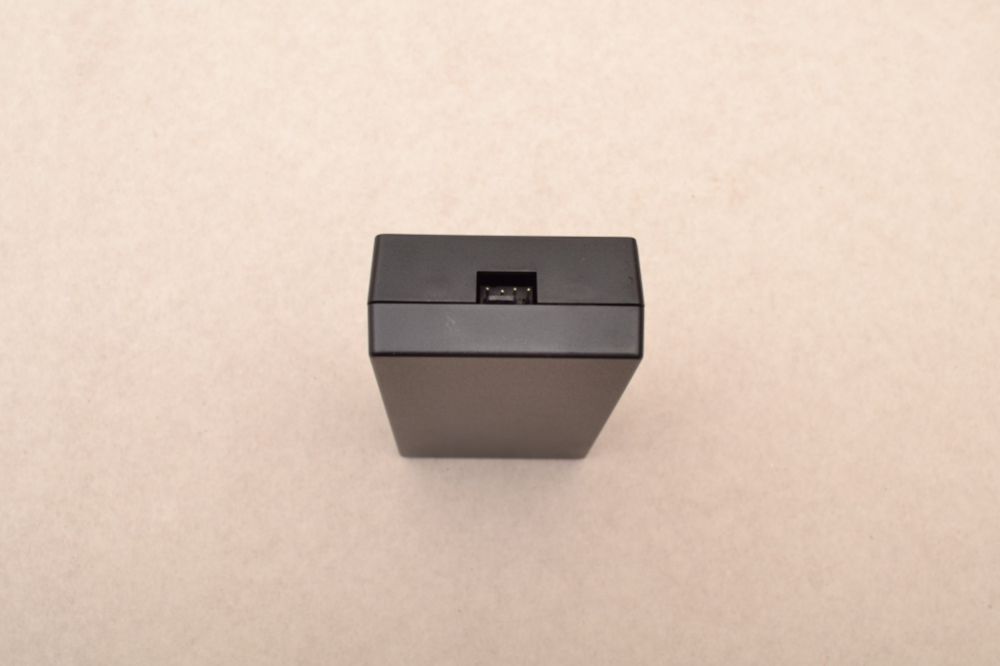 This is the cable for power. It's good for most purposes.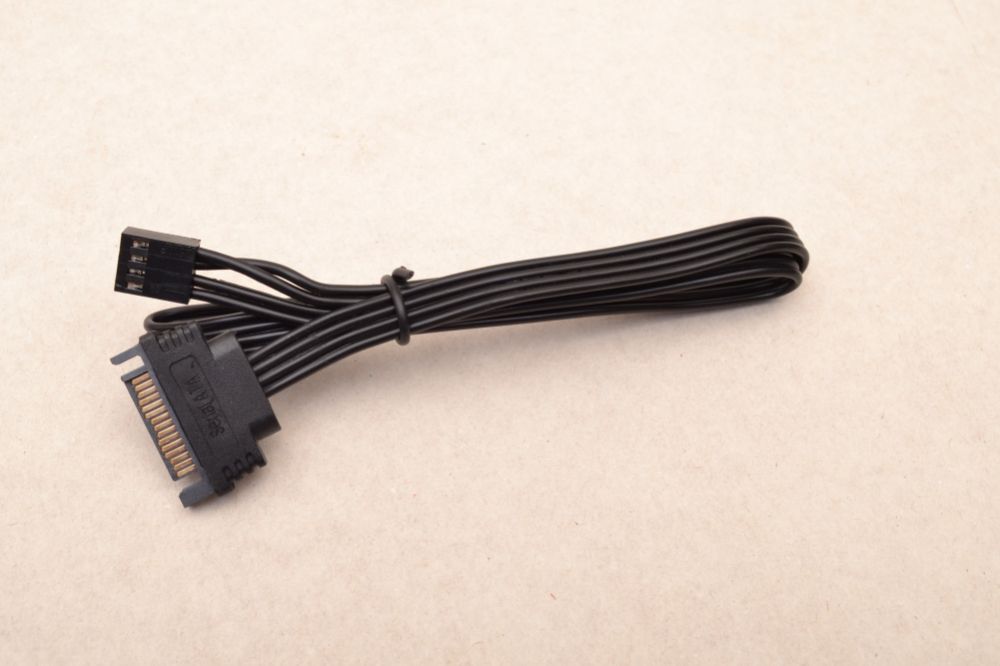 We can't test the hub without any light. So let's take a look at the LS04 light strip.
The package you receive is a blister pack, but the outside tells you exactly what it is you are buying and what it is compatible with.
Inside the package we find 2 lightstrips. Holders with magnets and double-sided pads for where magnets cannot be used. There are a couple of extenders and a user guide.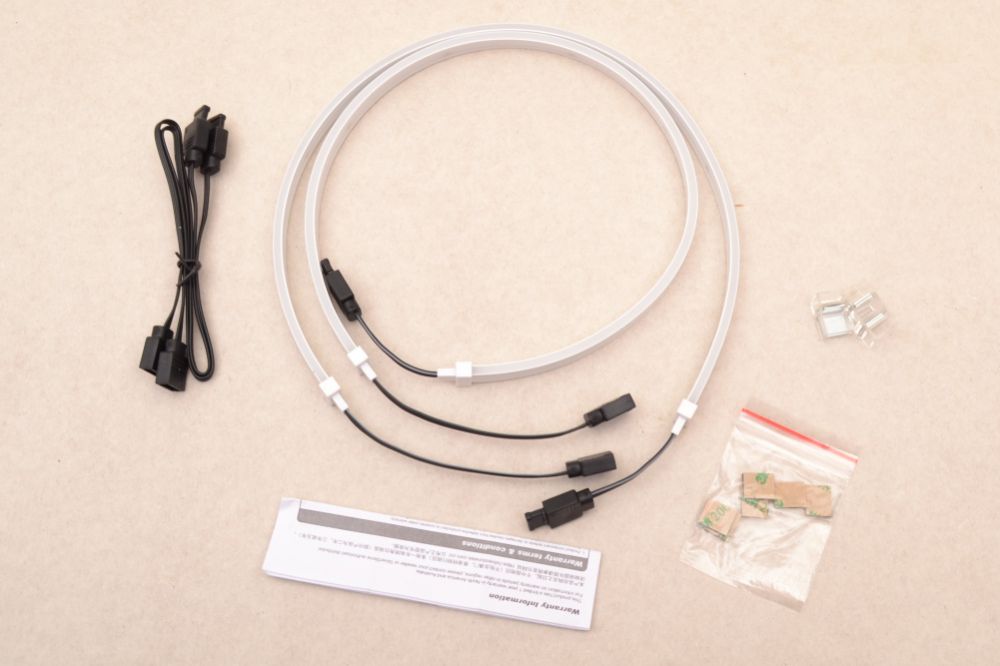 The technical specifications.
As you can see, there are as many as 40 LEDs in each strip. They use 4.5W or 0.9A at 5V, which is pretty important. Compared to the hub above, it can deliver 2 x 4.5A on 5V, so you can really put a lot of light on the hub. In fact, only the controller sets the limit on how many LEDs it can control.
Model No. SST-LS04
Material 40 pcs. 2020 addressable RGB LED with magnetic clips
Pin definition +5V, D, NP, G*
Included Parts Addressable RGB LED strip x 2
Extension cables x 2
Length 450mm
Wattage 4.5W (5V, 0.9A)
Tandem limits Depend on controller
A closer look at the LED strips.
At each end of the strips, we find a standard ARGB connector. It's coded so it can't be turned wrong when putting it all together.
You can, of course, daisy chain the strips if you do not need the extension. That's pretty smart.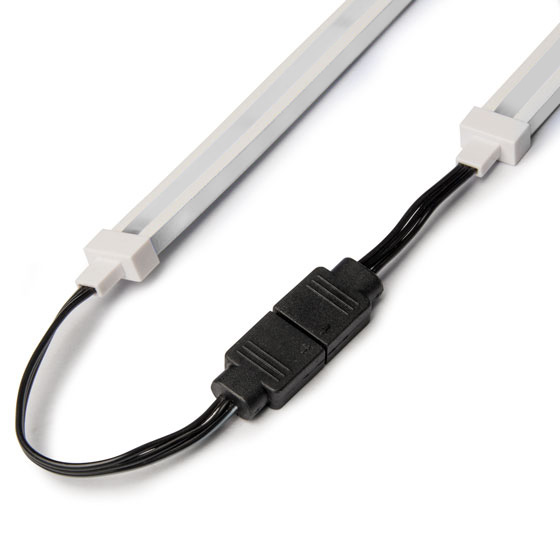 The extenders are provided with protection on the sticks so that they are not bent. Each extension is about 330mm long, so you can get far around.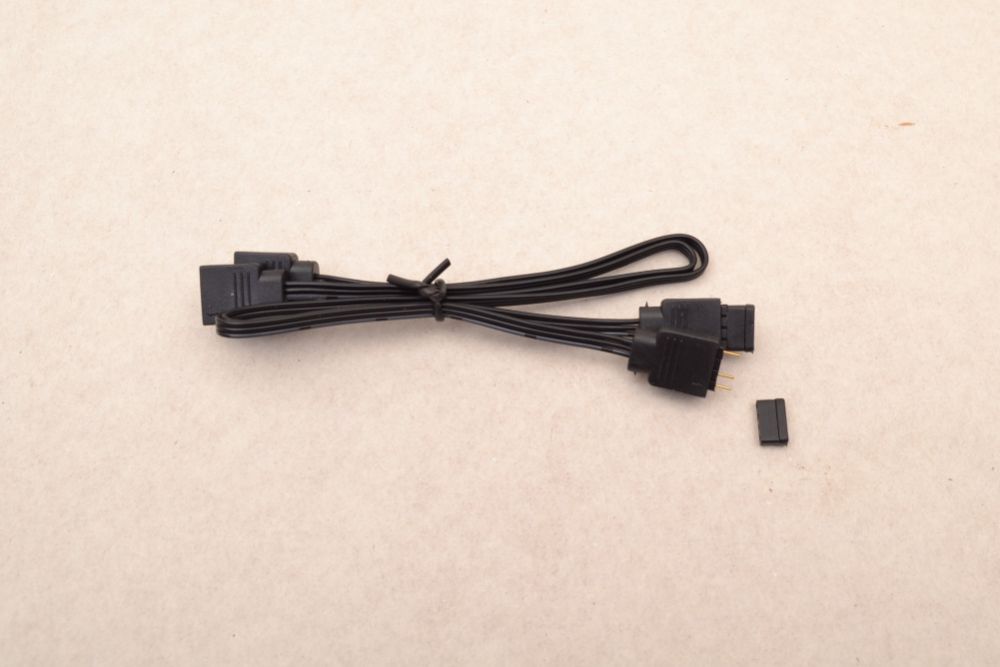 How is the light?
The light in these strips is super cool. It is completely fluid when running and you do not notice the small lightspots that appear in the picture.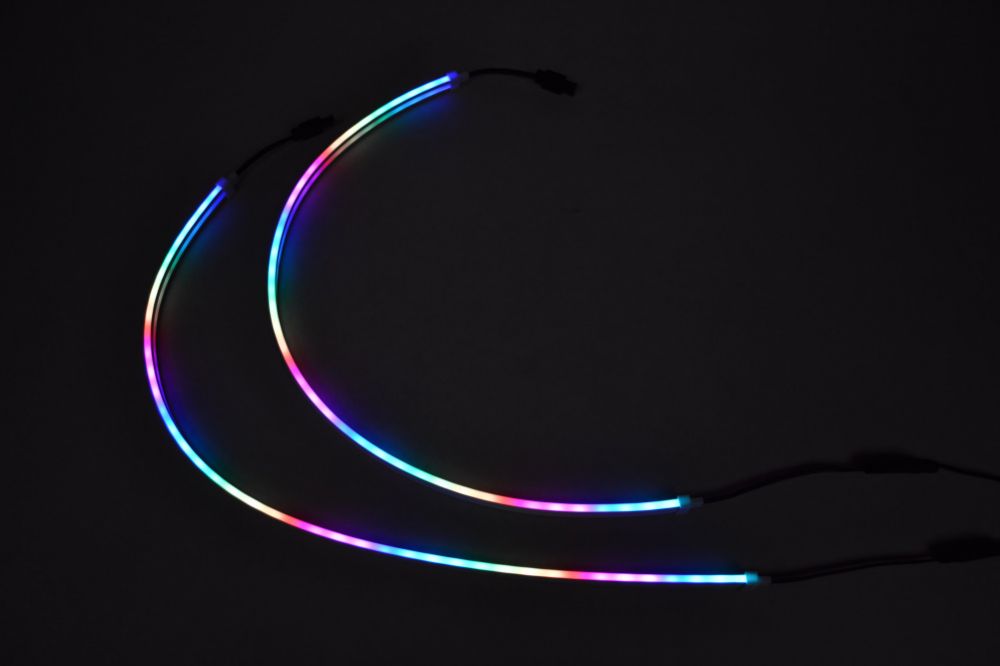 Not only that, they are very thin and flexible. That way you can wrap them around your hardware or around the casing just as you like. The light also comes out of the sides, so there is extra power on the effect itself when it is installed.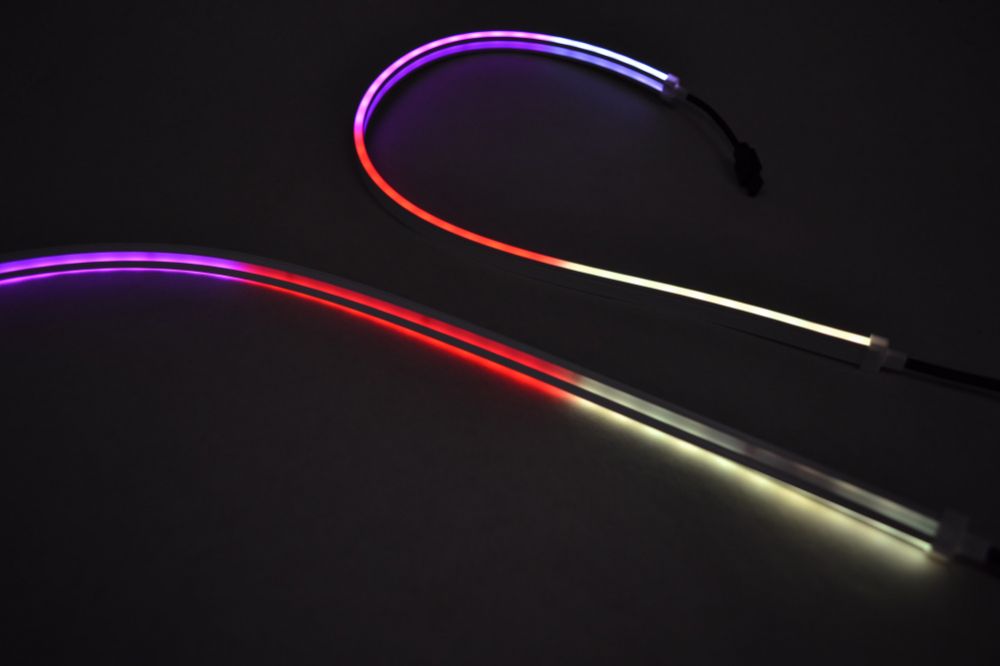 What is my opinion on these two products?
SilverStone makes all kinds of accessories for casings, and they are always at the front.


CPL02-E is a great hub, where you actually remove the restrictions on which and how much light you want in your system. There are 8 outputs and 2 x 4.5A to do with. It is impressively much light to throw on it. You can use it in conjunction with fans and led strips and whatever else you can think of.
I have reported their LSB01 controller earlier, where you have the opportunity to switch between whether it is a hub or a controller. But if you do not need the controller part itself, and just want to control it using the motherboard or another controller you now have. Then this hub is brilliant.
Accessories are included, and the hub is compatible with almost all systems, so you are not limited by what you already have. It is just buying and connecting, then you are running. I personally would have thought that magnets could be used for mounting instead of velcro. it seems a little inconvenient, especially if you have to move the hub around a bit.
LS04 is the brand new type of LED strips, and I have reviewed similar products from Evnbetter where I was also very impressed. SilverStone LS04 has refined it a bit by making them thinner and more flexible. They light up really nicely, and are easy to place where you want with the included clips and double-sided tape. They can be put in daisy chain, and a good amount of accessories are actually included in the box.
The pricing.
I have not found CPL02-E online anywhere, but have been told the price of 30EUR from the manufacturer as EU price. It's around 225 DKK, which is a nice price for a hub with this functionality and accessories.
LS04 I found online for around 400 DKK, which I think is just over the top. Preserved, it is a great product, but you can get other similar and good products for about half. 400 DKK is too much.
What is the final assessment.
SilverStone has made some cool products with their CPL02-E hub and LS04 LED strips. There is plenty with accessories added to the products and it offers good opportunities for flexible mounting and fitting. There is one small thing that pulls down at the hub itself, namely that it does not have magnets. But the LED strips themselves are great.
Then there is the price, which seems a bit high compared to other manufacturers I have seen with similar products. So it ends on an overall SILVER star rating.


Read more about CPL02-E here:
https://www.silverstonetek.com/product.php?pid=869&area=en
Read more about LS04 here:
https://www.silverstonetek.com/product.php?pid=889&area=en