SilverStone Lightstrips
Today we are going to have a look at a slightly different product. It is time for modding products. Light is very up in time, and SilverStone has sent me some LED strips that they would like me to have a look at.
There are 3 different products, namely their LS01, LSB01 and LS02. LSB01 and LS02 are linked, where LS01 is for itself, but you'll see that in a while.
I have received the colors Red, White and Blue in the LS01 series. SilverStone does, however, make a green as well. The LSB01 is an 8 port controller that can be connected to the motherboard light control or drive for itself with different effects and colors. And finally, there are LS02, which are additional strips for LSB01.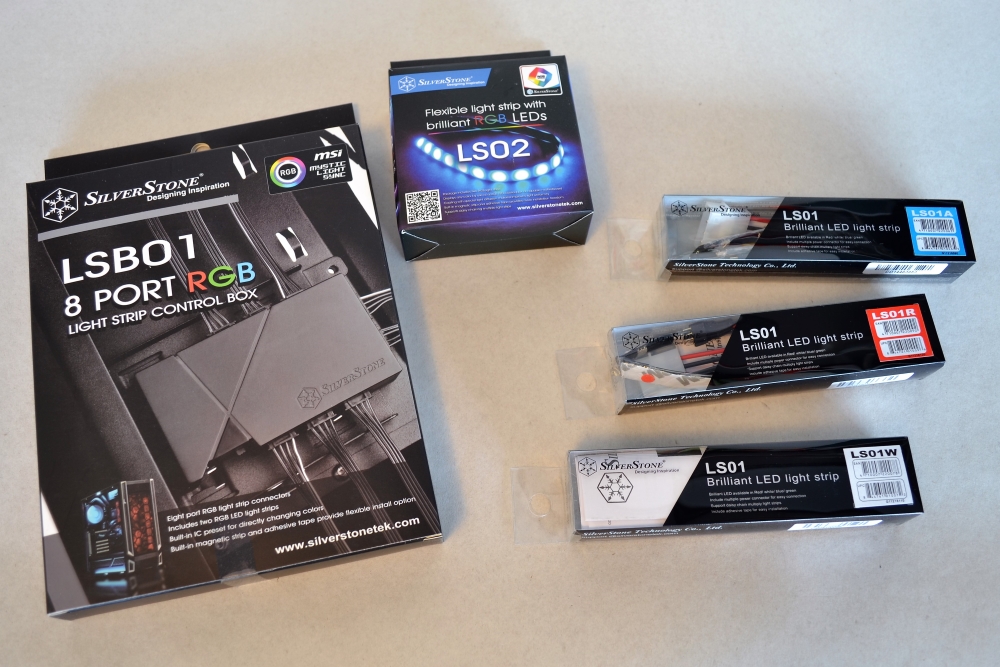 Let's begin with LSB01 and LS02.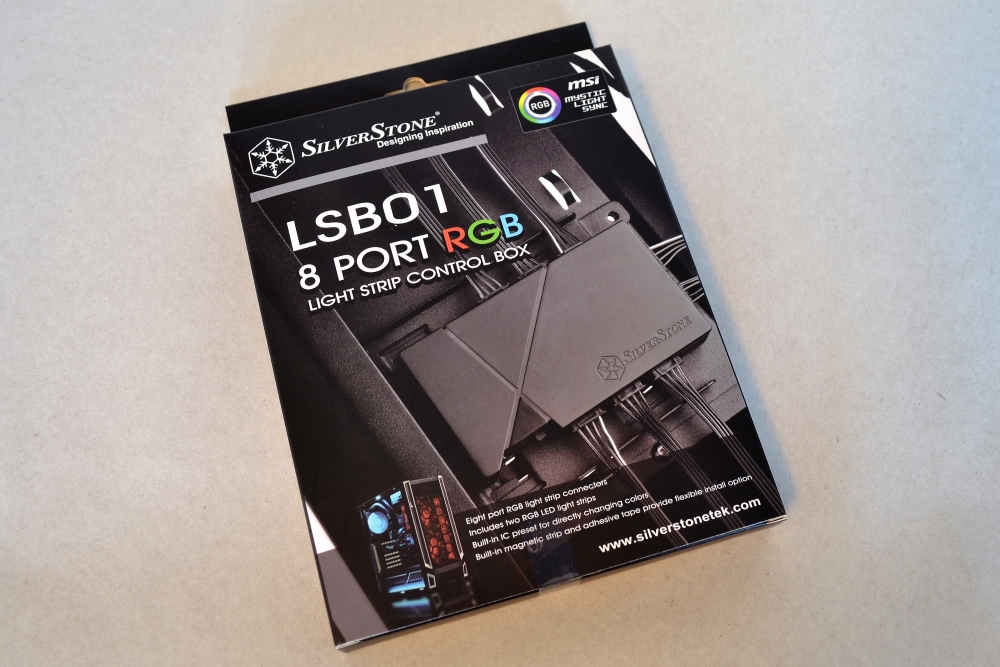 LSB01 is an 8 port controller, where you can add LED strips. It is possible to use other LED strips than SilverStone, as there are supplied Y cables to other connectors. As long as they are compatible.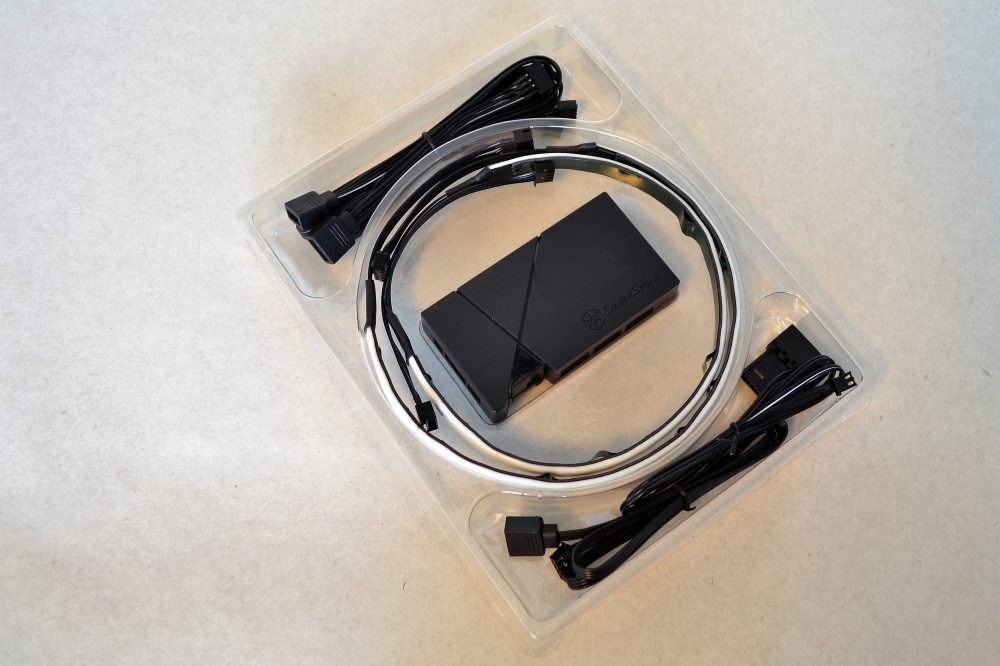 It's all placed in a nice little plastic box when you open the box, so it's neat and tidy.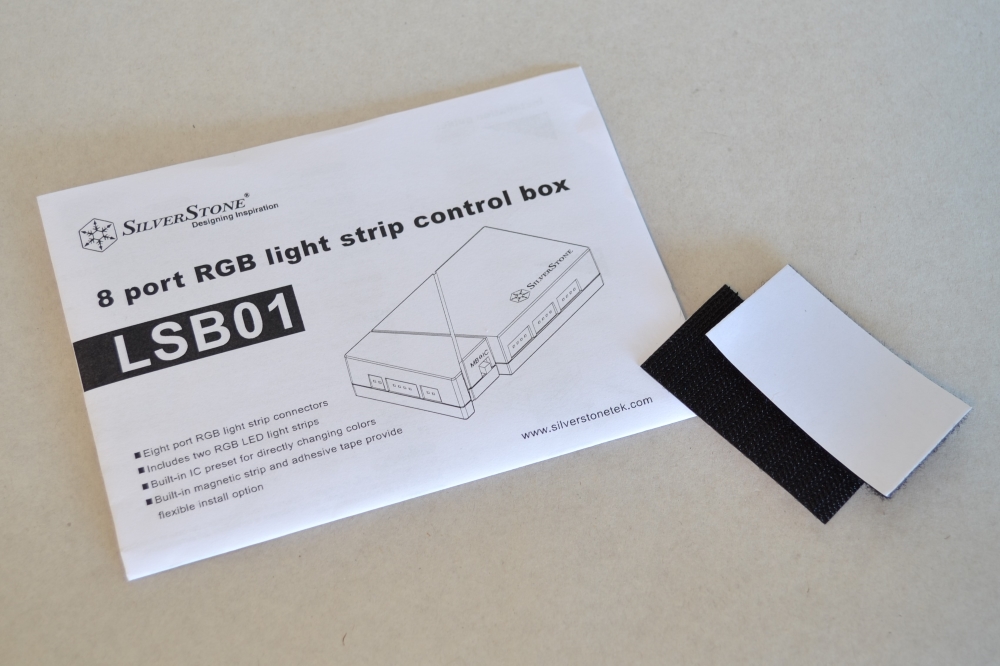 There is of course also a user guide and some velcro tape so that you can stick the box firmly somewhere in your casing. However, the controller itself has 4 strong magnets underneath, so it will stick to a flat magnetic surface.
LSB01 content:
SST-LS02 RGB LED strip x 2
60 cm Extend / Y-cable x 2 (2 different connectors)
RGB 4pin signal cable x 1
4pin peripheral cable x 1
LSB01 Technical Specifications:
Signal input Via RGB 4pin host (+ 12V, G, R, B) or built-in IC control
Signal output SilverStone custom RGB 4pin x 8
Net weight 30g
Dimension 46mm (W) x 19mm (H) x 85mm (D)
Let's look at the box itself.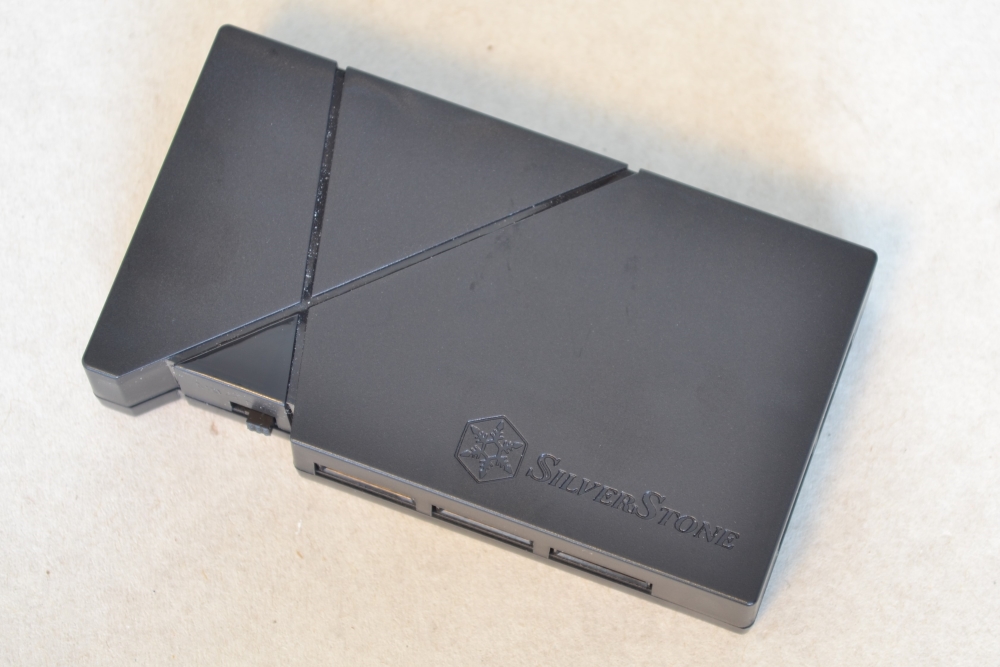 The LSB01 is a nice little plastic box with connectors all around. There is also a small switch on the side which I show next.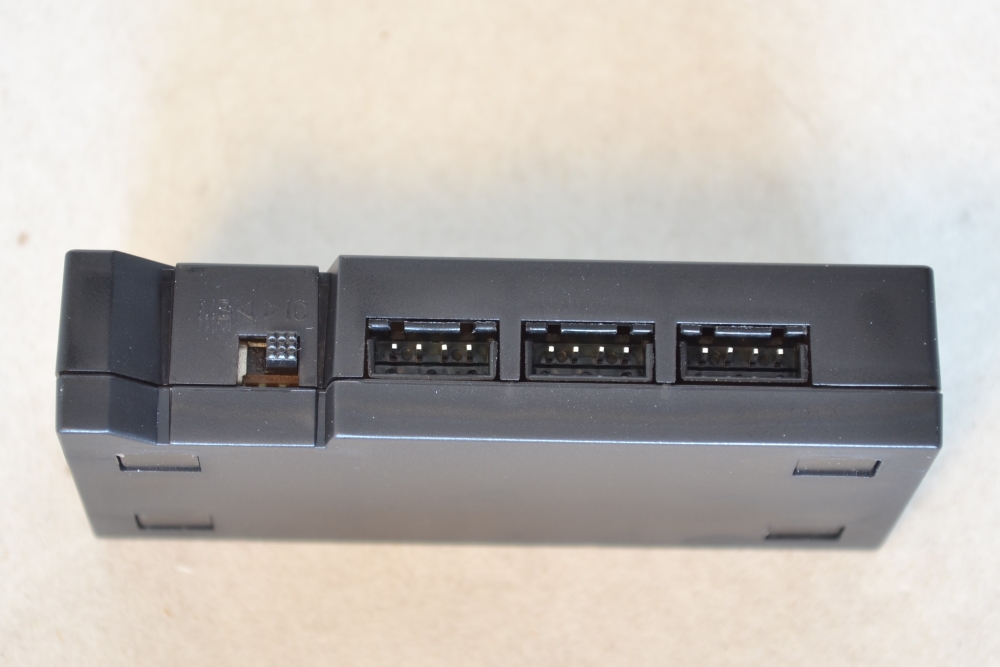 On one side of the controller, you will find a small switch. It is used to choose between IC and MB. IC stands for the Internal Controller, where MB stands for MotherBoard. There are some motherboards that have light control, and you can run directly through this controller.
Some of the motherboard brands that are supported are those I have logos for above. These are the most common brands and there is a standard, so I think you can use others if you do not have a motherboard of these brands.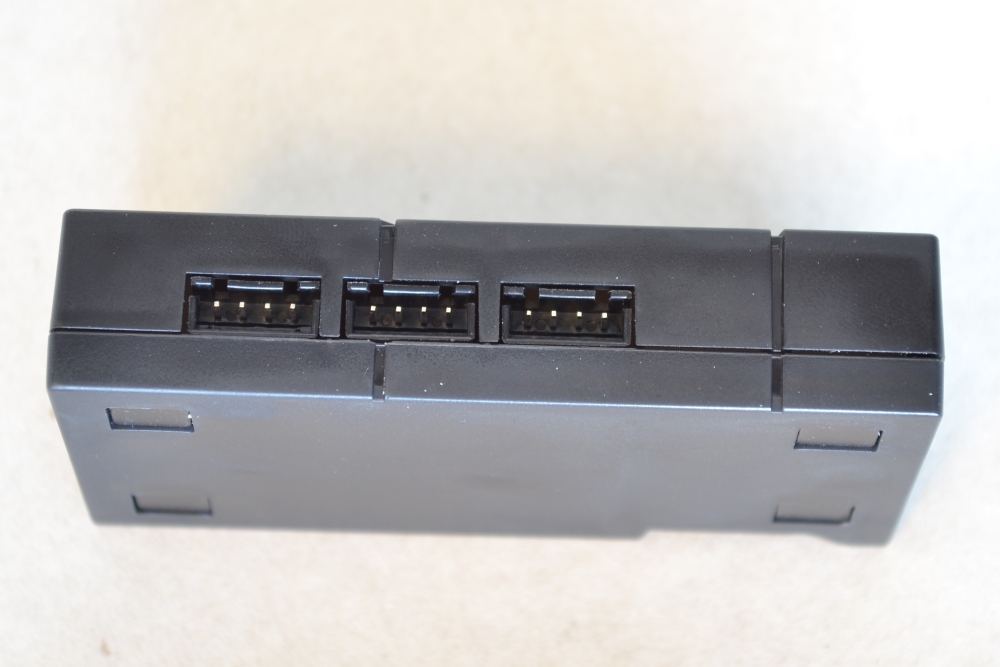 On the other two sides there are additional ports for LED strips, so you have 8 ports in all. It should meet most light requirements in a casing.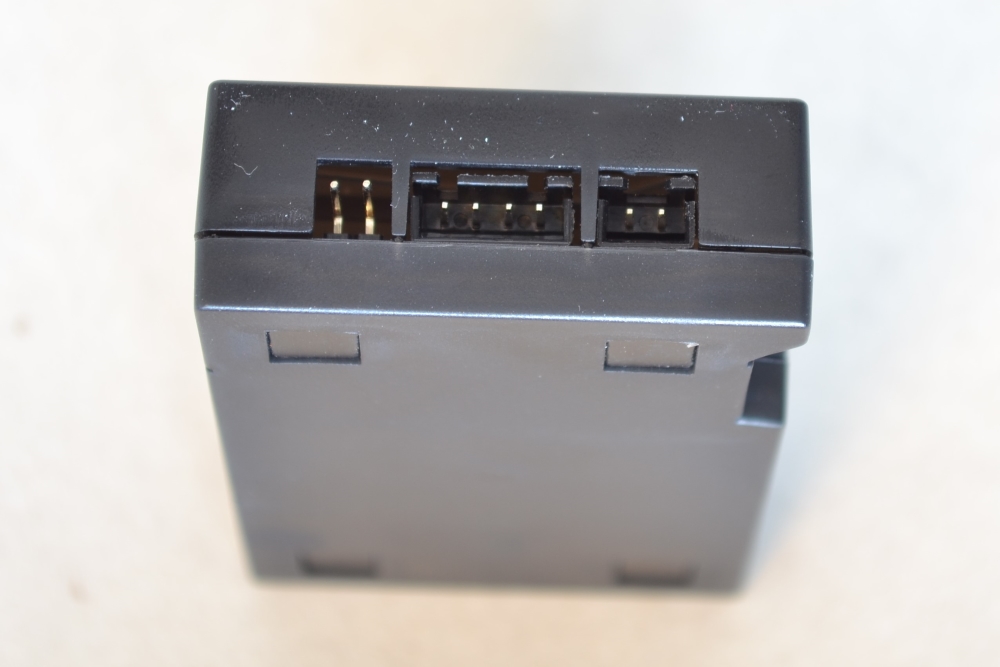 It is in this end all the magic happens. The center connector is for the controller on the motherboard, and to the right is the power connector. To the left is a connector where you can mount the reset switch from the casing. It allows the IC mode to switch between the different effects and colors.
You can switch between the following items:
Single color mode: OFF> white> red> blue> green> light green> light blue> purple> single color breathing
Single color breathing mode: White> red> blue> green> light green> light blue> purple> gradient mode
Gradient mode: Breathing gradient> color gradient> OFF
Sequence? OFF> single color mode> single color breathing mode> gradient mode> OFF
The extra LED strips LS02: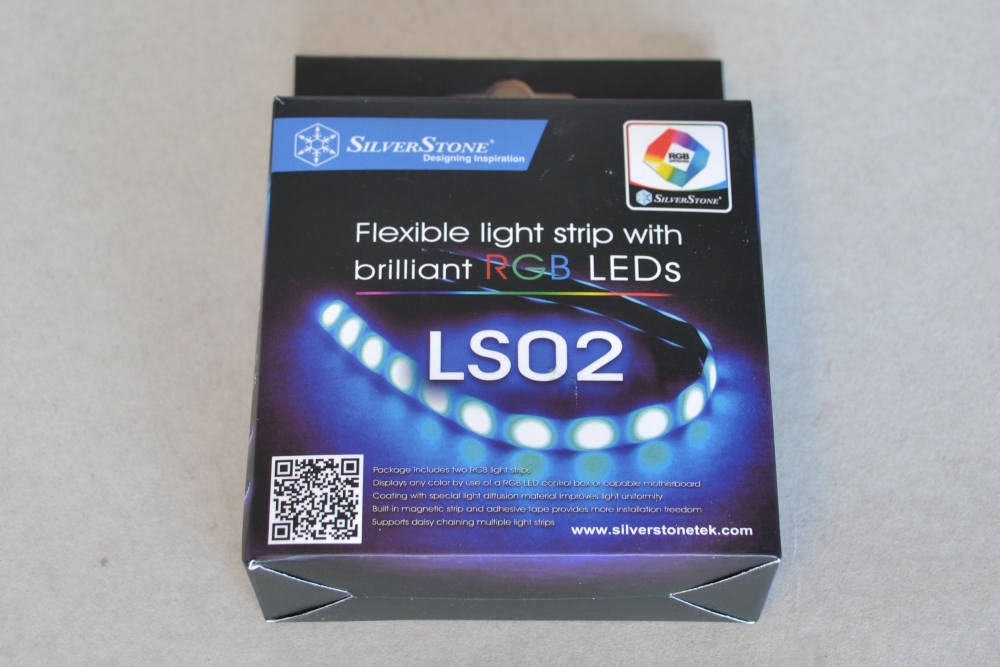 For LSB01 you can buy the LS02 accessory.
LS02 are additional RGB LED strips that can be connected to the LSB01 controller.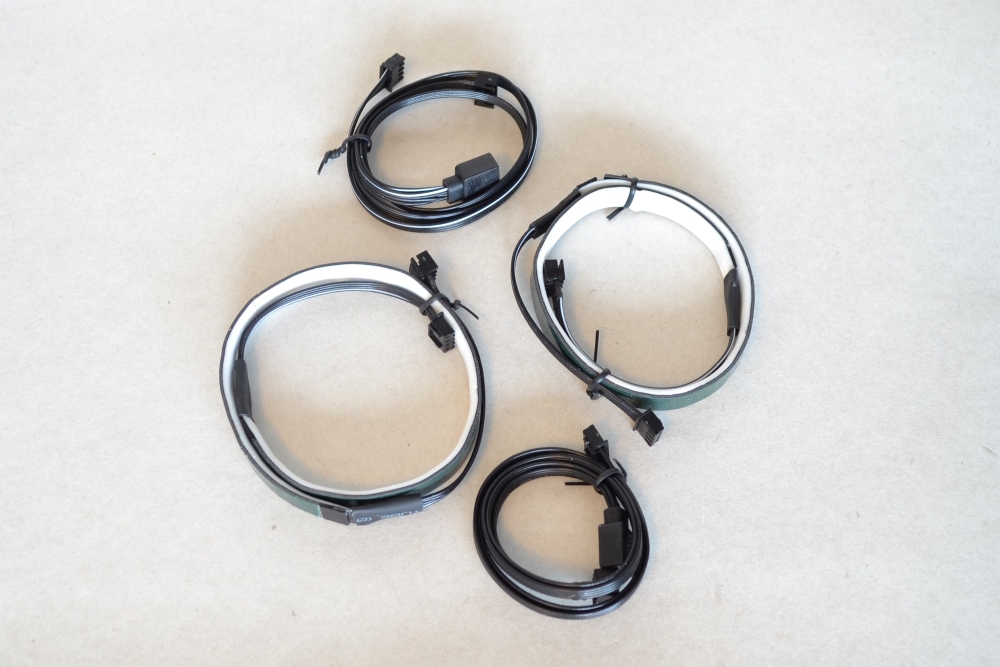 In the package you will find the following accessories:
RGB LED strip x 2
60 cm Extend / Y cable x 2 (2 different connectors)
Let's look at the LED strips supplied with LSB01 and LS02: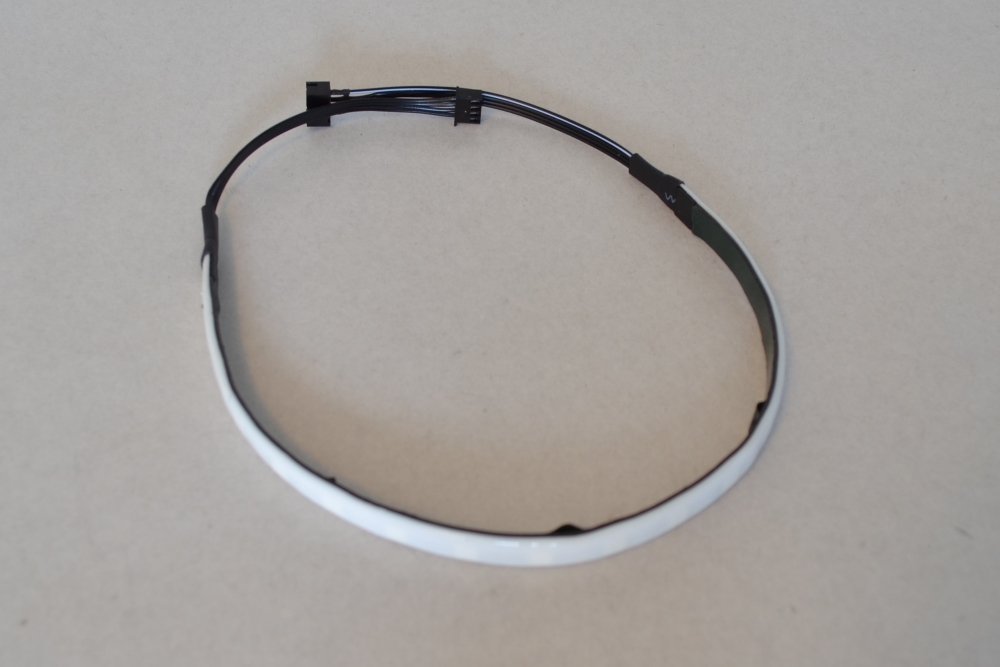 The LED strips themselves are 300 mm long and have a special connector at the ends. They can be extended to each other so you can have up to 5 LED strips on each port. That should be plenty for most.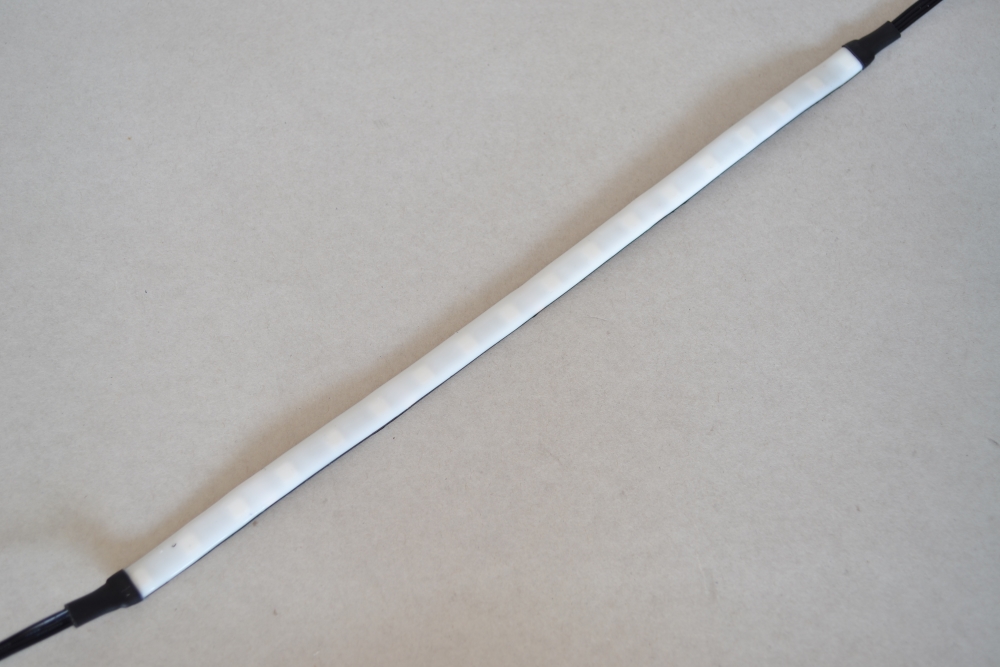 The LED strips are opal white on the front, giving a softer light than if they had been transparent. There are 18 powerful LEDs on each strip, so they light up bright when they are turned on full power.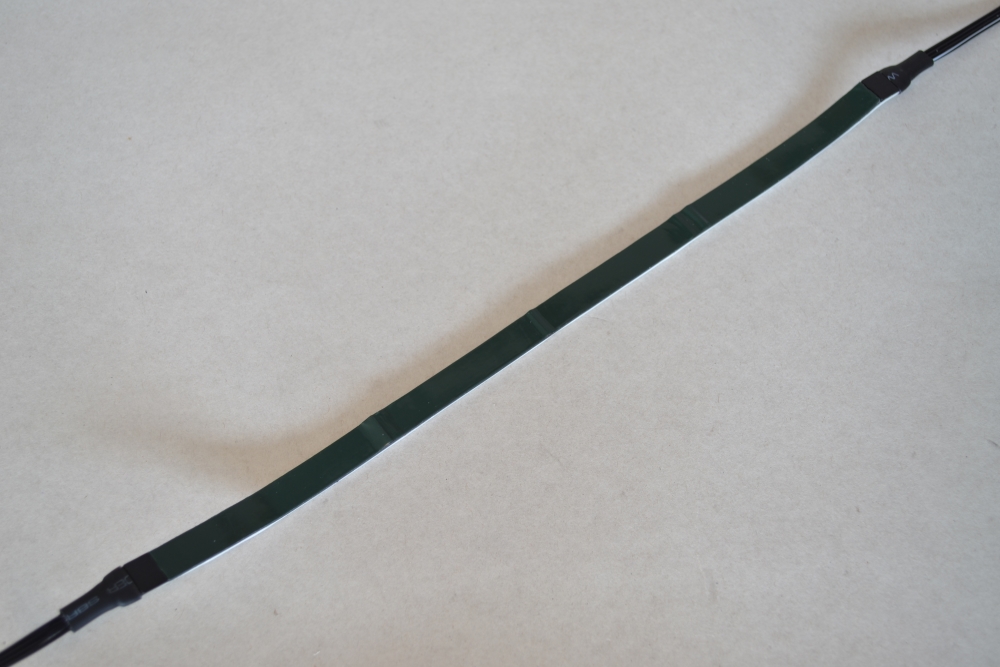 On the back of the LED strips there are adhesive, so you can attach the strips to the casing. But the backside is also magnetic, which means you can experiment with them before putting it all permanent together with the adhesive. It's actually very nice.
The actual light is looking awesome. I like that SilverStone have chosen the white front on the LEDs. It does not give a too bright light and you can actually have them placed visually if you wish.
Let's take a look at the LS01, static-color LED strips.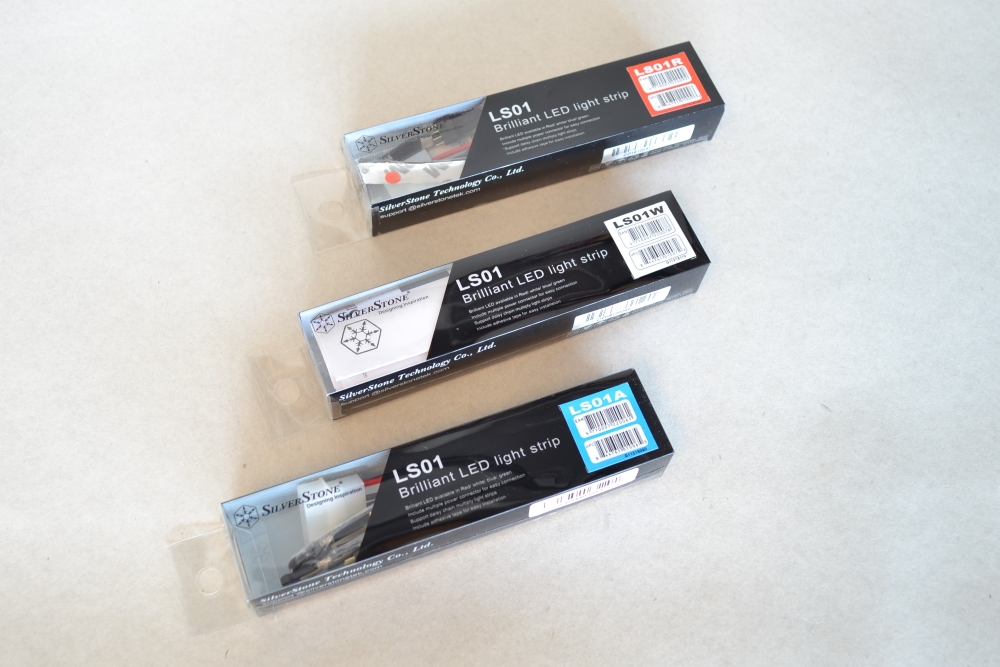 LS01 is packed in small blister packs, where you can see the product through the plastic. The colors on the label indicate the color of the light, so you have no doubts about what you received.
LS01 Technical Specifications:
Model No.
SST-LS01R (red)
SST-LS01W (white)
SST-LS01A (azure blue)
SST-LS01V (green green)
Color Red / white / blue / green
Material Plastic strip with 15 LED (3.6W) and adhesive tape
Connectors Peripheral to LED 4pin connector x 1
4pin daisy chain connector x 1
Length 300mm
Operating system support 12V
Weight 22g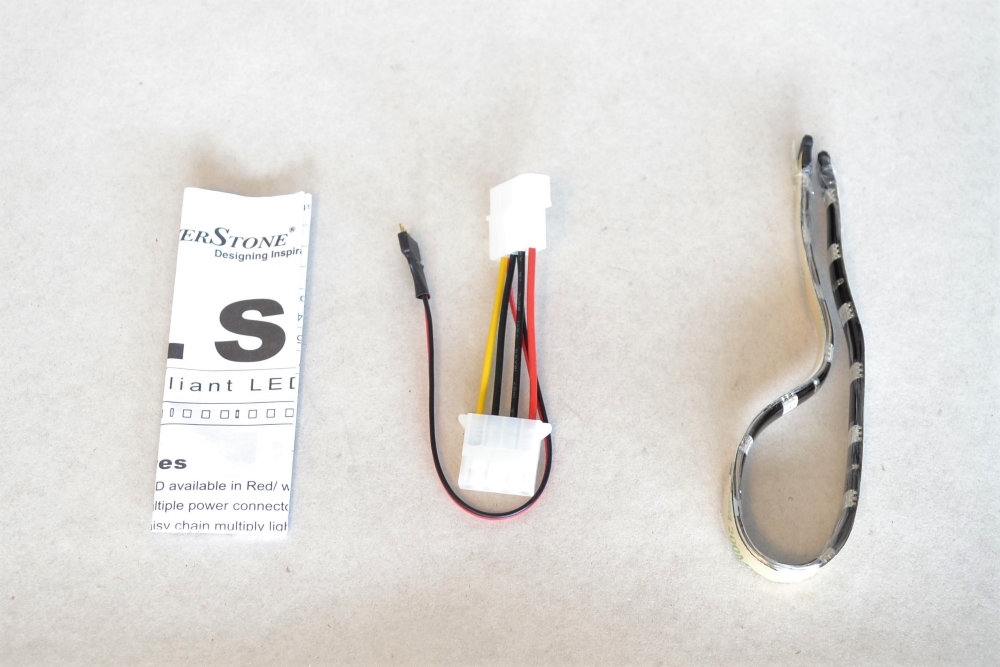 With these LED strips you get the strip, a Molex power cable and a user guide. There is no additional accesories.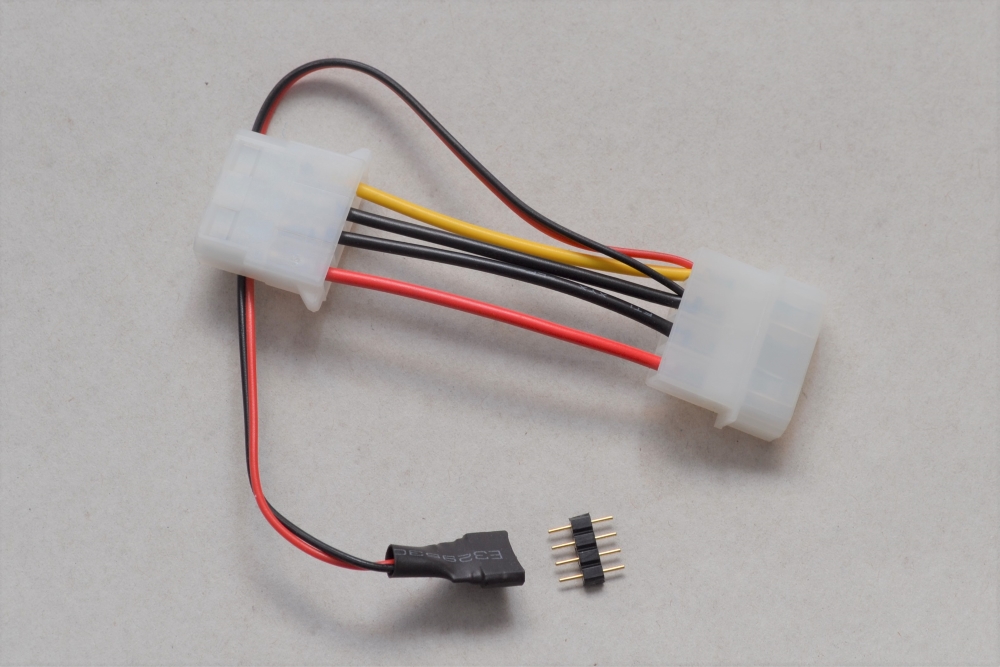 The daisy chain connector is supplied with the Molex cable. You just need to know, so you do not think it's gone (As I thought). You can put these LED strips together, up to 5 strips in total. However, I think it would have been nice with an extension of some kind, so you can have a little distance between the strips.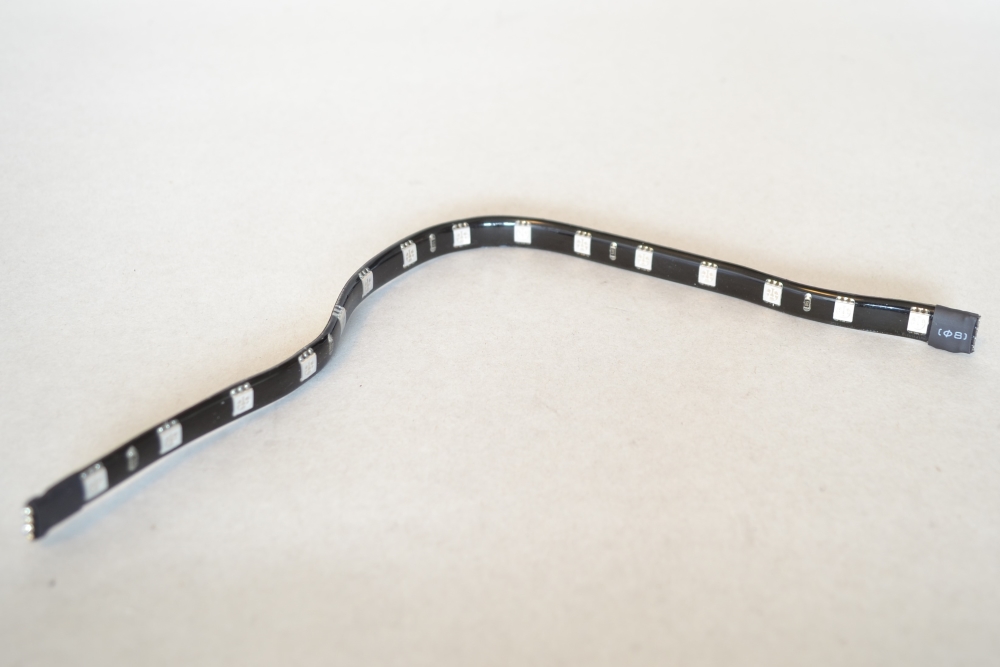 The LED strips are made of transparent silicone on the front so you can clearly see the different LEDs. There are 15 pieces. (3.6 watts in total) so there's plenty of light.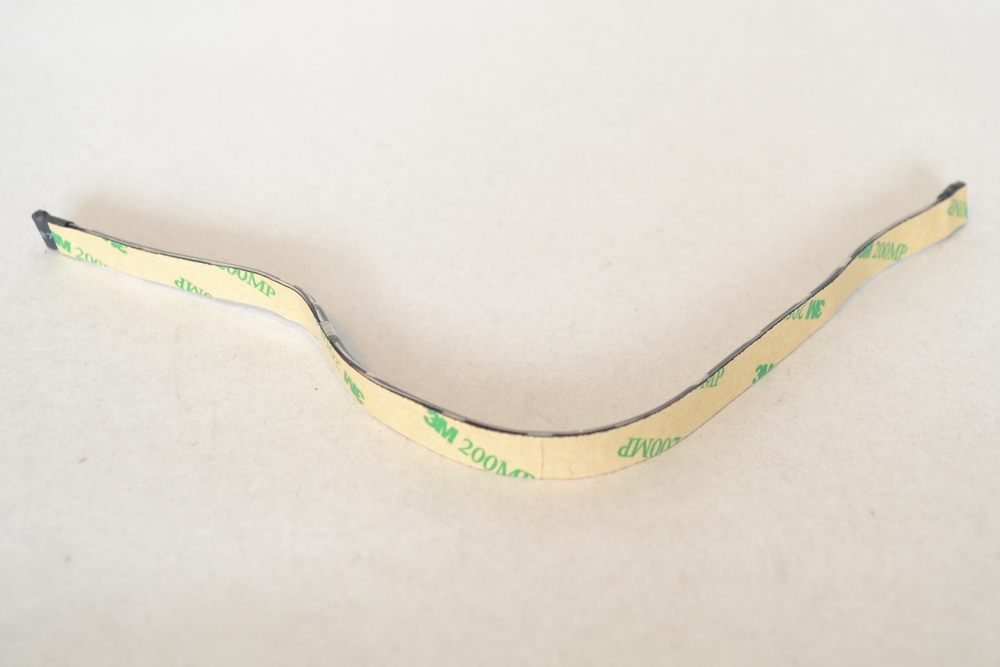 On the back of the LED strips there are 3M double-sided tape. There is no magnet on the back of these strips, so be sure to install them correctly the first time.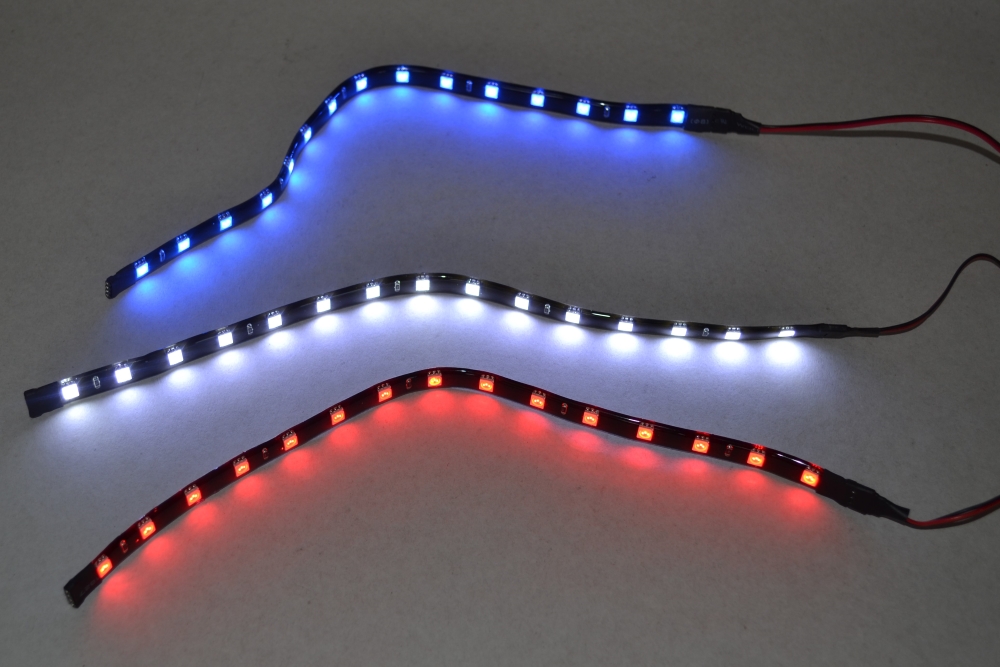 The strips looks like this when you turn them on. They light up clear and bright, and there is good power in them. You can add them to each other independently of color, so you can easily make a color scheme with these strips
My opinion:
LSB01 + LS02:
I actually think it's an awesome product SilverStone has made. That you can use it both alone and in collaboration with a motherboard that supports it, that I think is super cool.
Unfortunately, I did not have the opportunity to try it with a motherboard because I do not own a motherboard with light control. But of course I have tested and played with it as an independent system with the button option, and in fact, there seem to be some cool effects between them. Of course, you can not choose any color you want, but it meets most needs. And the fact that you can connect it to the reset button is cool, so you do not have to go into the casing and mess around every time you just want to turn off or turn the light on. There are some options.
The LSB01 is priced just below 400DKK, which is a pretty nice price. You get a nice controller that can control a lot of light. You can connect RGB products that are compatible with the motherboards, so you actually have a fairly nice range of accessories already. You can also purchase accessories other than the LS02 I have been supplied for the controller.
Unfortunately, I have not been able to find the price of LS02 here in Denmark. It will probably come at some time, so keep an eye on it if you would like extra strips for your controller.
LS01:
LS01 is a simple solo product, where you should know what you are buildingbefore buying. It's simply no-nonsense for everyone. You simply connect them to the power supply and then there is light.
Unfortunately, I miss an extension cable, as it is not certain you want to use 3-4 molex connectors for light, but extend them around the casing. It could have been great if you got it.
For a price of just about 100 DKK, it should probably have been possible.
Warning!
Obviously I was stupid enough to think, 'When they have sent me 2 different products, I'll just see if you can combine the products as they use the same connector.' And NO, do not experiment with that.
It ends up with some sparks a lively white smoke and a dead controller to follow.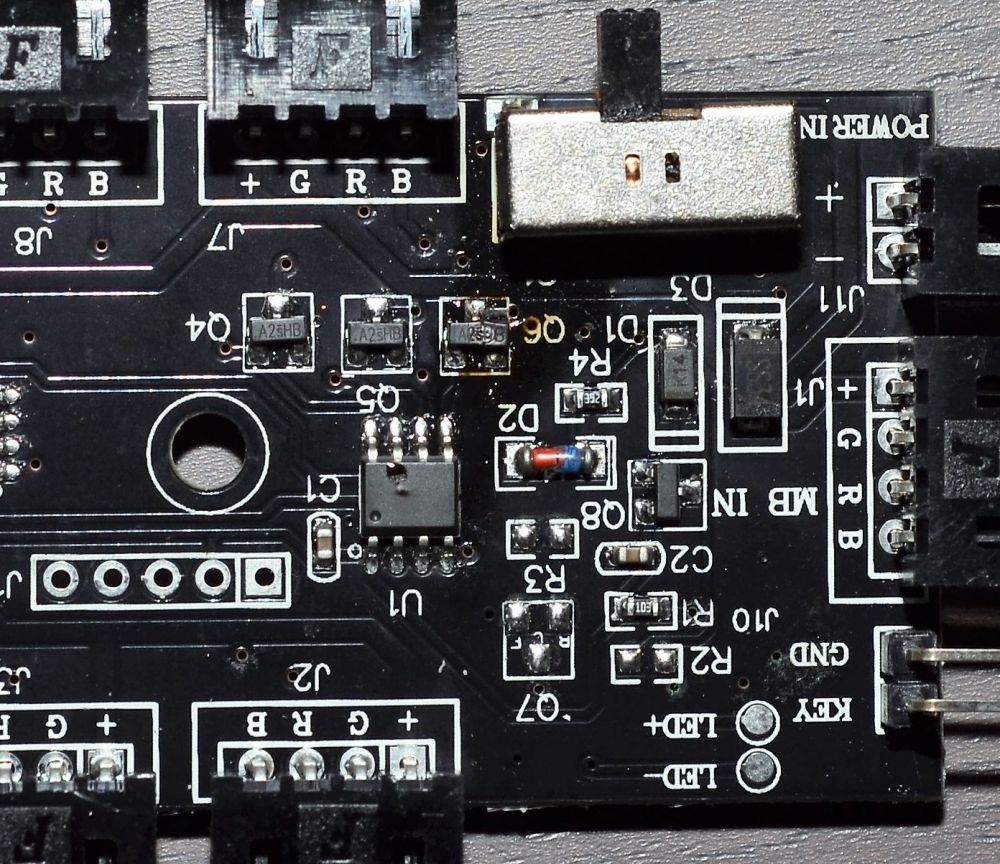 I'm amazed that SilverStone makes incompatible products with the same connector, it's like throwing hens for lions, it just has to be investigated. But I have done that for you, and do not think you can save money here, and buy a pair of single-colored LED strips for some of the casing and some RGB for another part of the casing. You can not do that.
My rating:
I choose to rate these products with a Bronze star. The products are fine and you can get some nice light with them, there is no doubt about it. The price, quality and content are very well connected.
However, I think there is missing some kind of extension of the cables for the LS01 strips, so you can get a little distance between the strips. SilverStone does not appear to offer them as additional accessories on their website. The same goes for magnetic mounting, which is also not an option. I think it's a little odd that SilverStone makes the products SO different.
Finally, there are the connectors where they choose to sell two types of products with the same connector but which are not compatible with each other. I could imagine that some would save a little by purchasing the controller with the 2 RGB strips that came with, and expanding with a few LS01 strips to get a best for cheap money. Or, conversely, first buy LS01 and then expand with an LSB01.