JBL Clip 2 Bluetooth Speaker
JBL is back here at Monberg.dk with another great product. This tiime we are looking at their Clip 2 Bluetooth speaker that is waterproof, compact and ready to go on the hike. Read on, and see my evaluation of the speaker.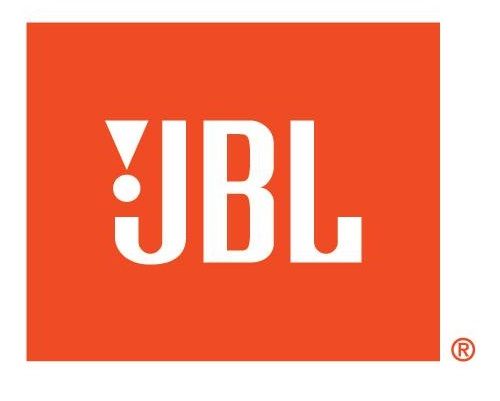 Technical specifications:
A 40mm driver unit well wrapped in rubber and fabric front, sealed to IPX7 waterproof standard. It is super nice, and perfectly suited for a stroll by the pool or beach without fear of water nor sand.
Bluetooth version: 4.2
Support: A2DP V1.3, AVRCP V1.6, V1.6 HFP, HSP V1.2
Unit: 1 x 40mm
Output: 1 x 3W
Frequency Response: 120Hz - 20kHz (-6dB)
Signal-to-noise ratio> 80dB
Battery type: Lithium-ion polymer (3.7V / 730mAh)
Battery charging time: 2.5 hours @ 5V, 0.5A
Music playback: up to 8 hours (depending on the volume and content)
Bluetooth transmitter power: 0 - 9dBm
Frequency range of the Bluetooth transmitter: 2.402 - 2.480GHz
Bluetooth transmitter modulation: GFSK, π / 4 DQPSK, 8DPSK
Protection: IPX7 (1 m Immersed in water for 30 minutes)
Dimensions (H x W x D): 141 x 94 x 42 (mm)
Weight: 184g
Package Contents: 1. JBL Clip 2, 1. Micro USB cable for charging, 1 pc. Quick Start Guide, 1 pc. safety data sheet, 1 pc. warranty card
The package and its content:
The package is a transparent plastic package, so you are in no doubt about what it is you are buying. On the back of the package are the technical specifications, so there is also no doubt about that before unpacking the speaker.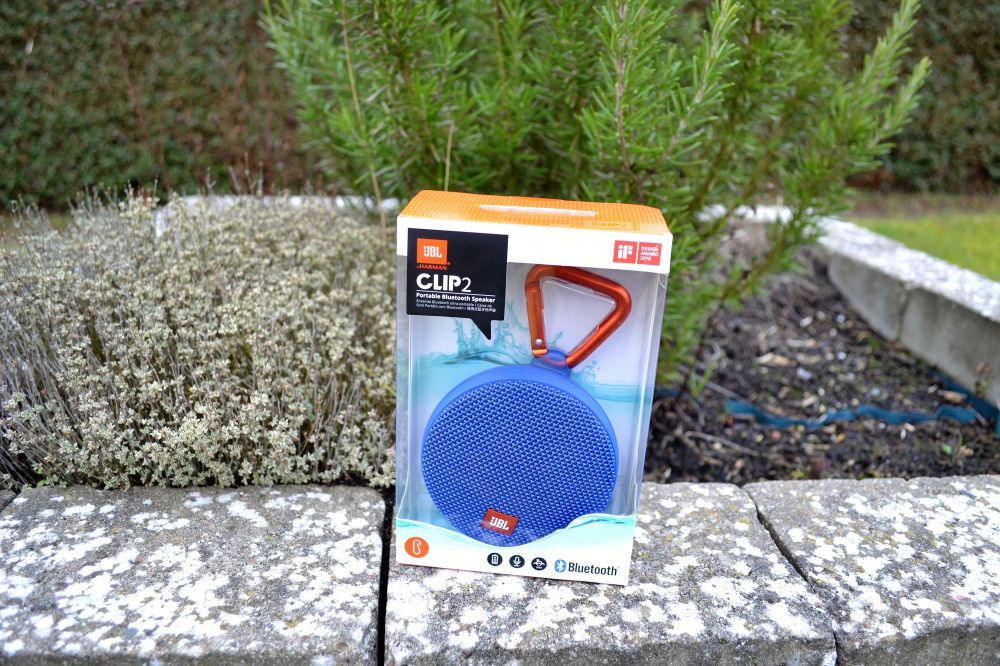 Inside the package we find in addition to the speaker, a MicroUSB cable for charging the speaker. There is also a quick start guide, a safety sheet and a warranty card.
Video says more than written words:
A video says more than 1000 words, so when I get the chance you should see them instead of reading a lot written by me.
As you can see, it is a fairly rough speaker that can withstand the harsh life in the outdoors.
A closer look:
Let's take a closer look at the speaker, so we can see which buttons and connectors are on it.
It is made in soft rubber covered plastic with a tight rought fabric on the front. A small JBL logo is on the front, and a large carabine hook is attached. The carabine hook can not be easily removed, you have to use a lot of force.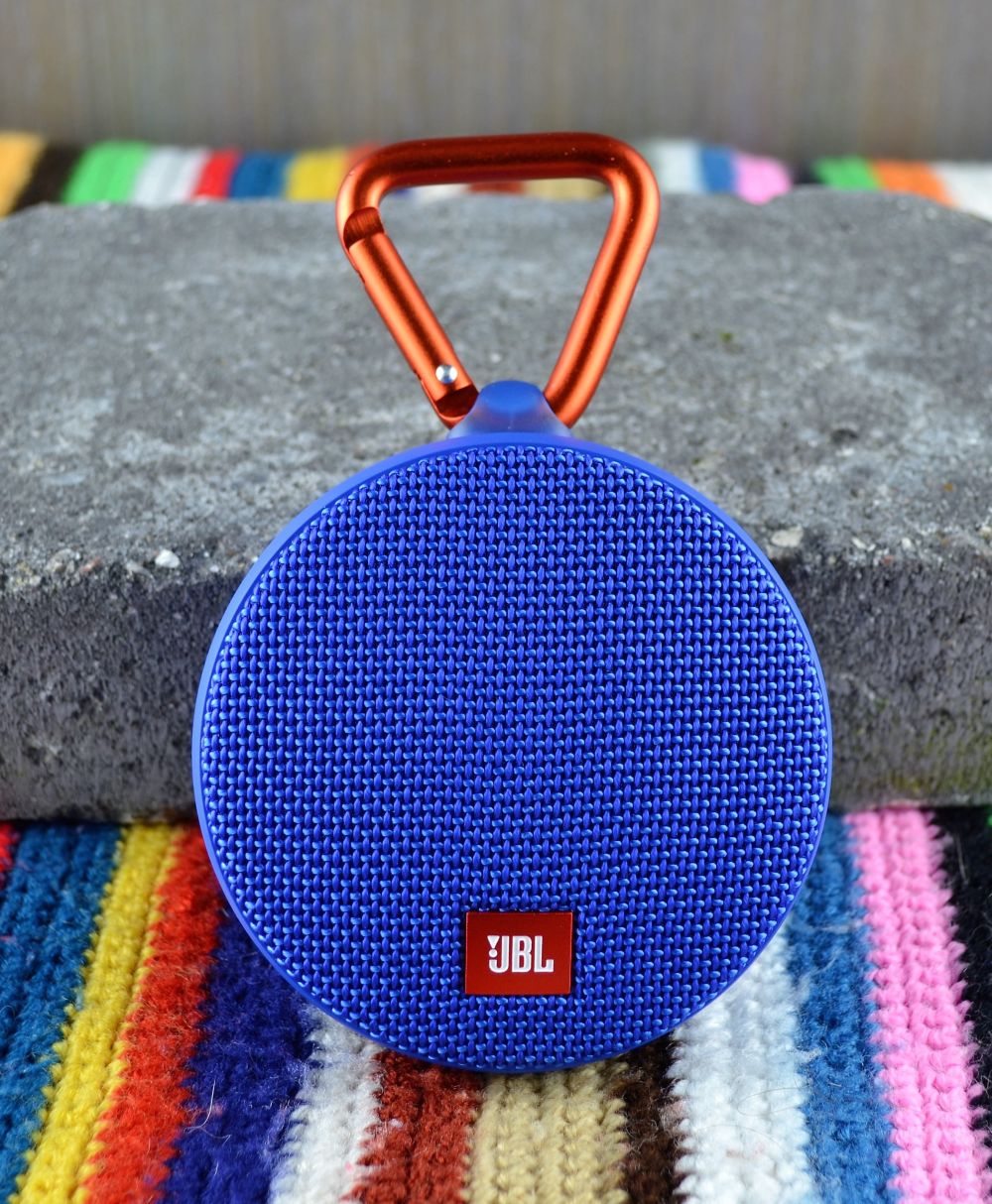 Behind the speaker is a 3.5 mm mini jack. The cable is located in a small groove around the speaker, and is about 30 cm long. So you can put the speaker directly to your mobile device if you will not use Bluetooth.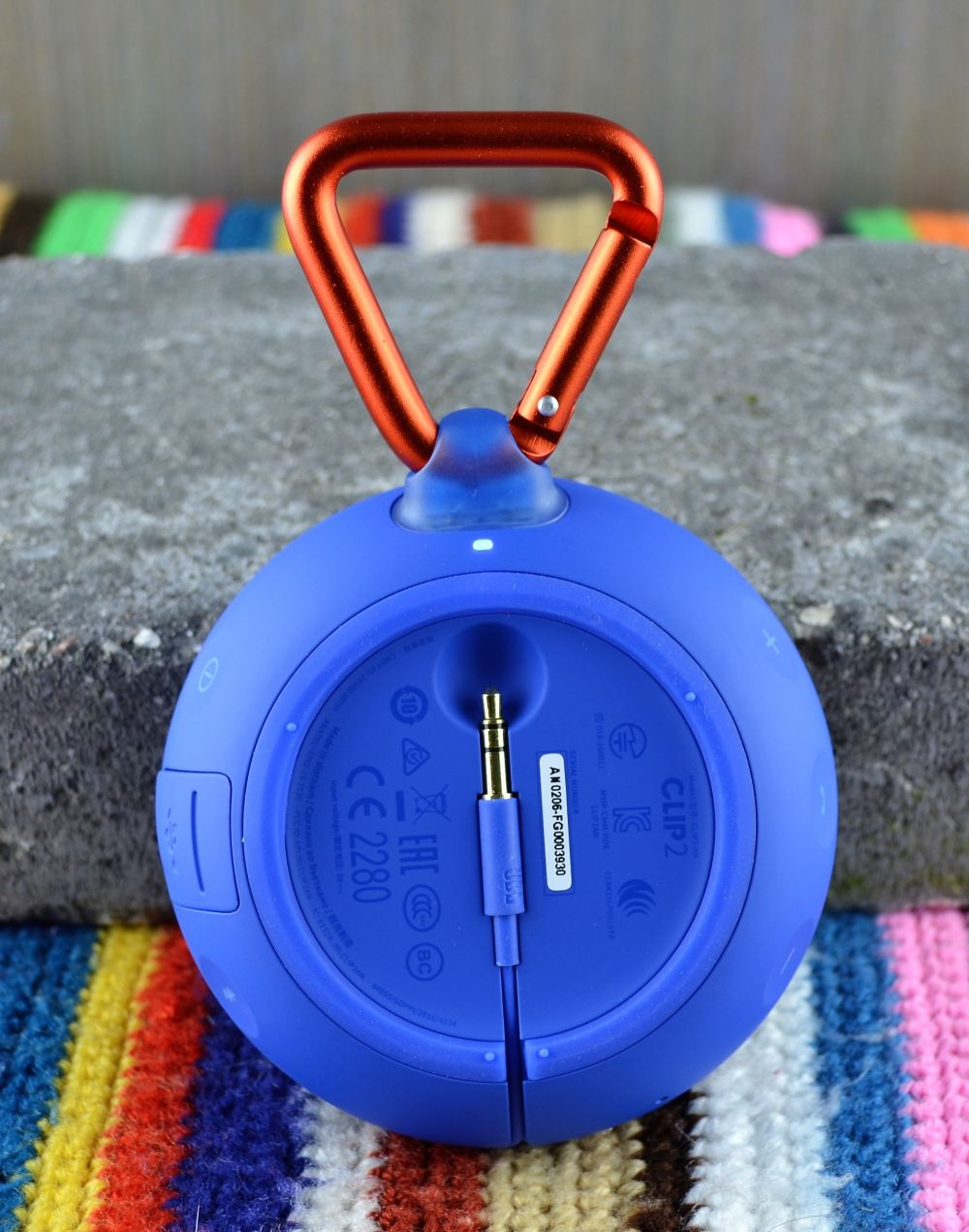 On one side of the speaker you will find volume up and down, and the button to receive mobile calls. The speaker can also be used for mobile phone calls, but I choose not to test that feature, since it is not a feature I find particularly useful.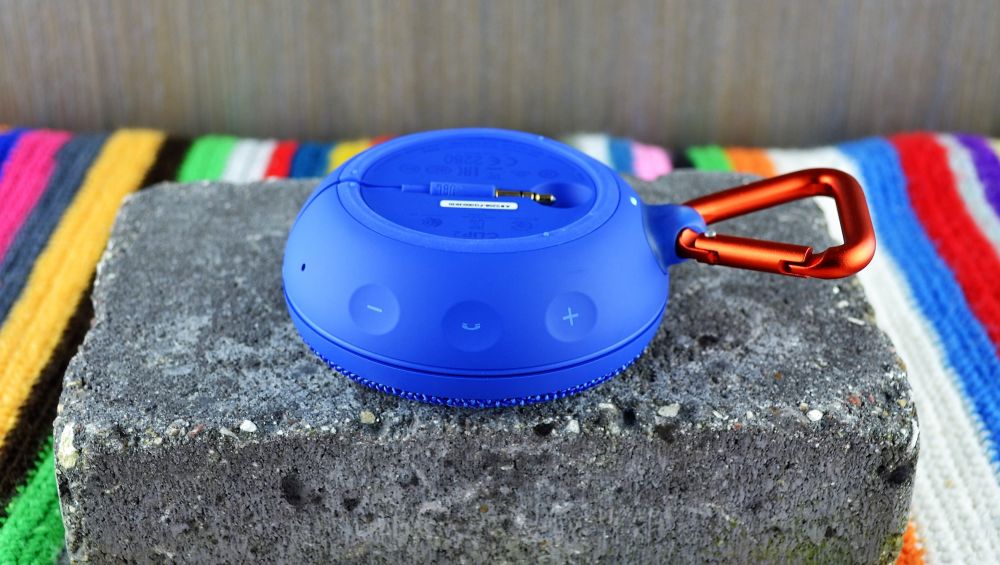 On the other side we find the power button and the Bluetooth button. There is also a cover that covers the small micro-USB connector, which is used for charging the speaker.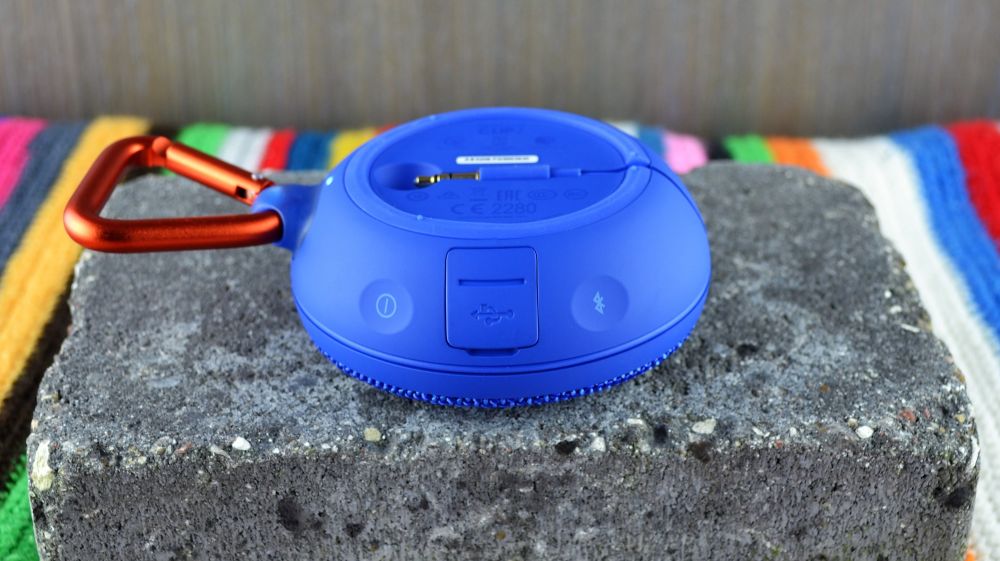 The listening test:
Of course I've listened to some different music on the speaker, to form an impression of how it plays. One thing is for sure, you should definitely not be judge it by the size. It may well be that speaker is not very big, but it plays as if it were double the size. This applies to both strength and quality.
The speaker is designed to either hang in the strong carabine, or placed flat on the ground. No matter how you place the speaker it plays really well.
Especially when it is placed on a desk, then you sense the power of the speaker. It increases the feeling of the bass, so there is more depth to the music.
Overall, the speaker plays really well, it has most of the details in the sound, as you can expect from a single speaker of this size, and even at high volume it plays clean and fine.
With a playing time of an impressive 8 hours, there should be play time enough for a trip to the beach.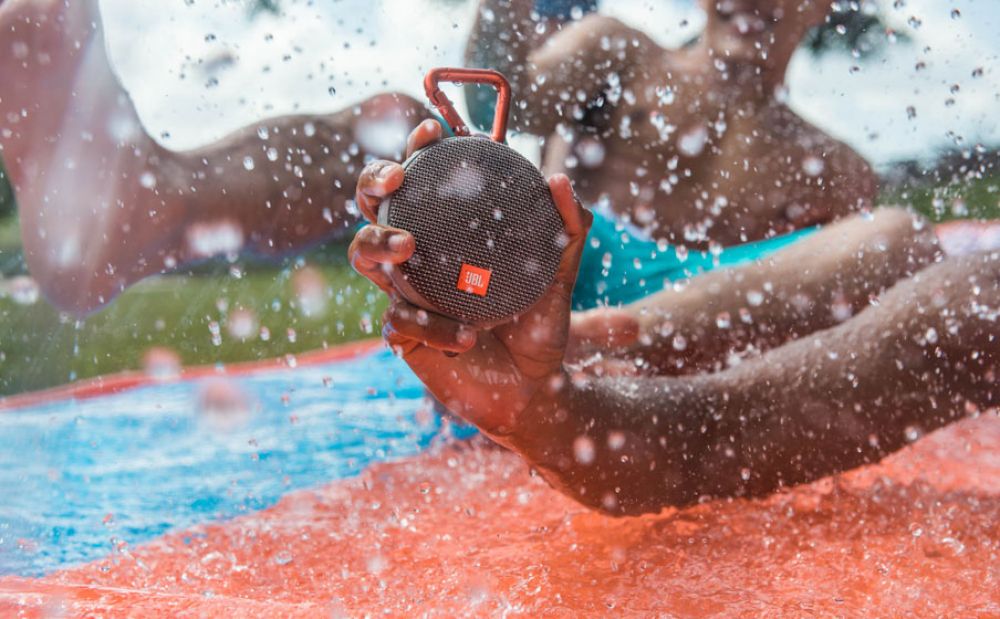 Conversations using a Bluetooth speaker:
I do not know how many is using their Bluetooth speaker for mobile calls, and I often wonder why the manufacturers implement the option in their speakers. They instead ought to remove it and invest a little more in the quality of the rest of the speaker.
I personally do not think that this kind of equipment should be used for conversations. It's fine they can, but the quality is just not good enough, and everybody can hear what you're talking about, which leaves nothing private. So my suggestion is to turn it off when you pair with these kind of speakers.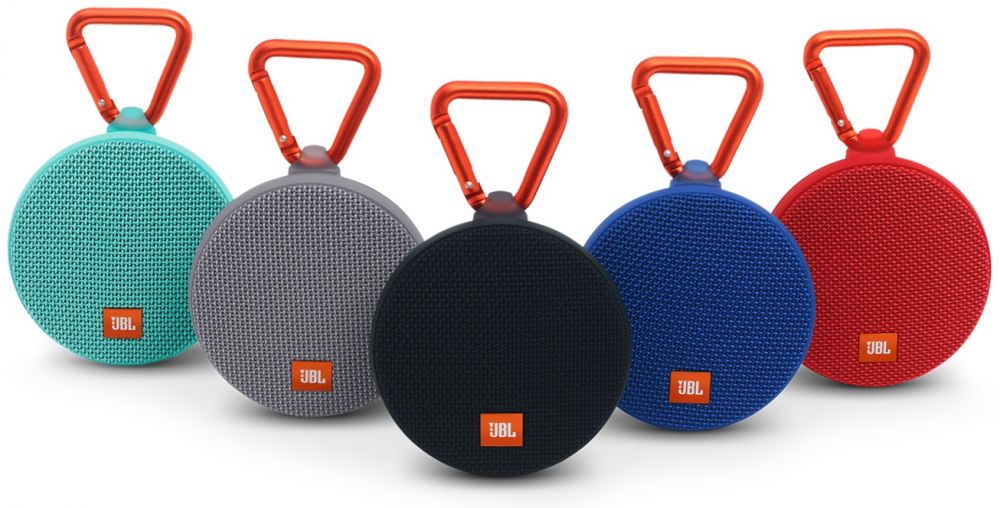 My opinion:
JBL in general, makes some really cool products. This also applies to this speaker which is so small that it fits down in your pocket but plays so large that it ought not to fit in there.
It is a great speaker with the right sound. You do not have to think about where you use it, because it is sturdy and can withstand both water and sand. This makes it suitable to bring anywhere.
JBL has chosen to give the possibility for either wireless or wired connection, which is also very good. Wireless connection uses a bit more battery on both speaker and mobile device, so if you do not need it, but just want to listen to music all day long, it is an advantage to use the cable.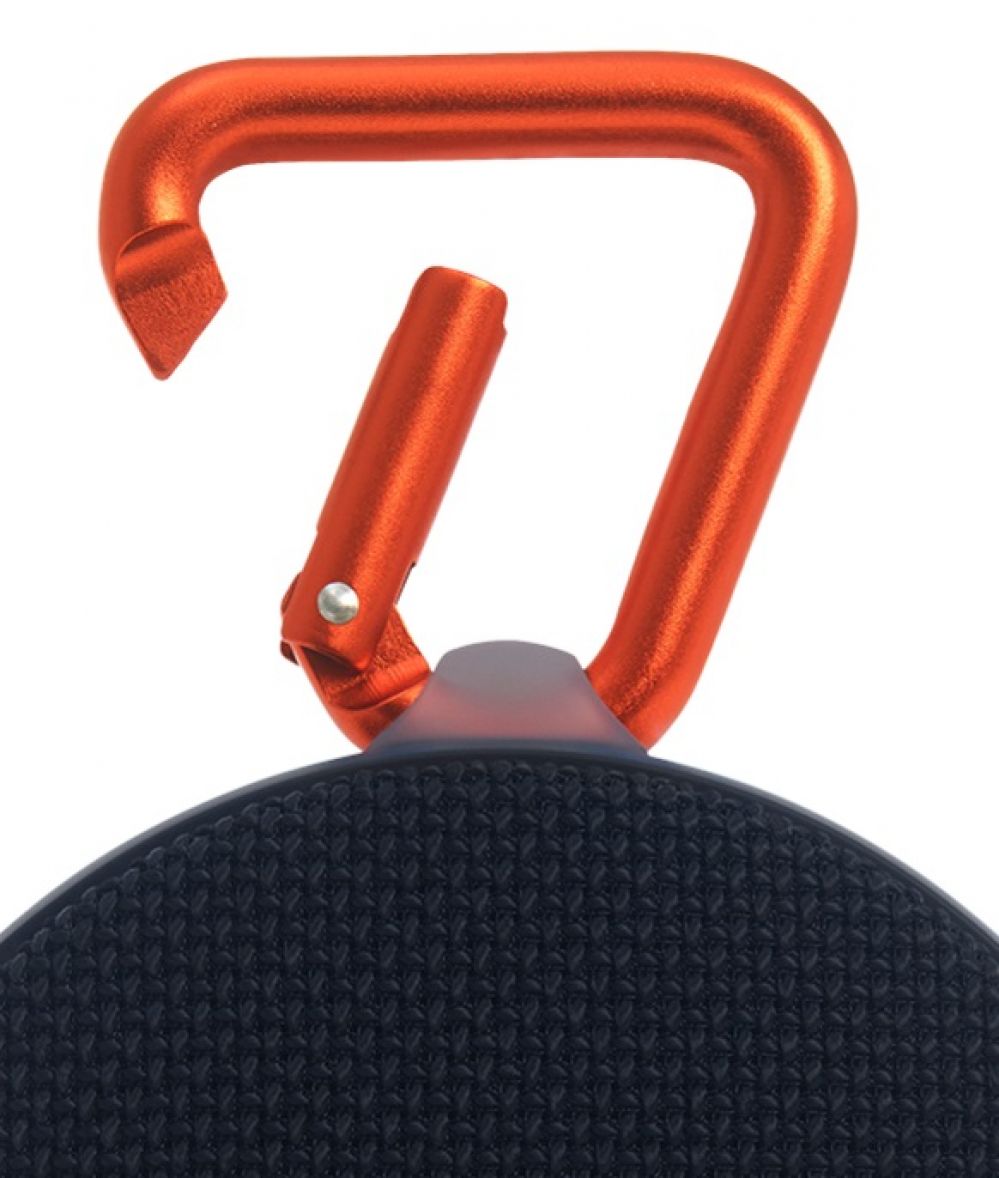 The large carabine located on the speaker means that you can hang your speaker all kinds of places. This means that the sound is spread more around to better listen to the music, instead of being placed down on the ground, which limits the sound. It's really smart, and you should not be afraid that the speaker falls out of your pocket or where you normally have it while on the road. The only "but" there is, is regarding the carabine hook which is difficult to remove. It could have been a little more loose attached, so you could take it off and on, but it's a small thing.
The price tag on this awesome little thing, is about 400 DKK. It's a really nice price, and it fits very well with what you get for your money. In fact I would go as far to say that you get really good value here.
When you add everything together I actually think that this little thing from JBL must have a GOLD star. It performs really nice despite its small size, it has a great utility with its carabine and protection against water and dust, and it has the right price. All in all, a really cool speaker.