be quiet! Pure Base 500 Casing
be quiet! is out with a new casing called Pure Base 500. I received it in metal grey with window, and am looking forward to showing you how it is.

The German manufacturer be quiet! need no introduction here on the blog. If you have followed it you will know that they make some great products in discreet design and very high quality. Let's move on and see if that applies to their new Pure Base 500 casing as well.
The packing and content.
The casing arrives in a brown cardboard box with illustrations and specifications printed on the outside. Quite standard for be quiet!, As they don't make a big deal out of their packings. It is the inside that matters.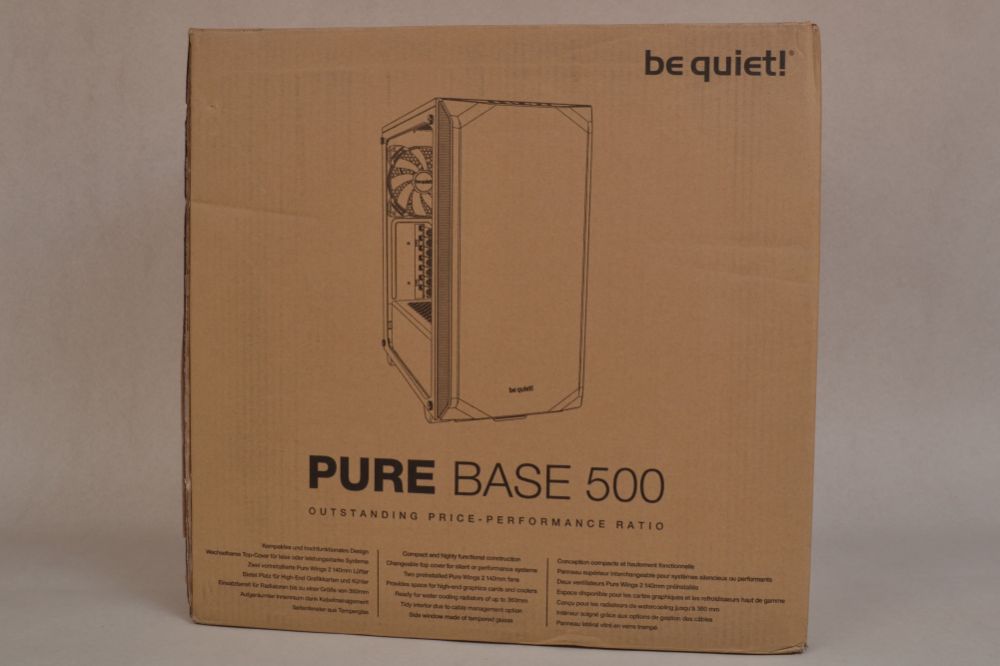 Inside the box, you find the casing well protected by flamingo and a plastic bag. The casing is well protected against damage during transport.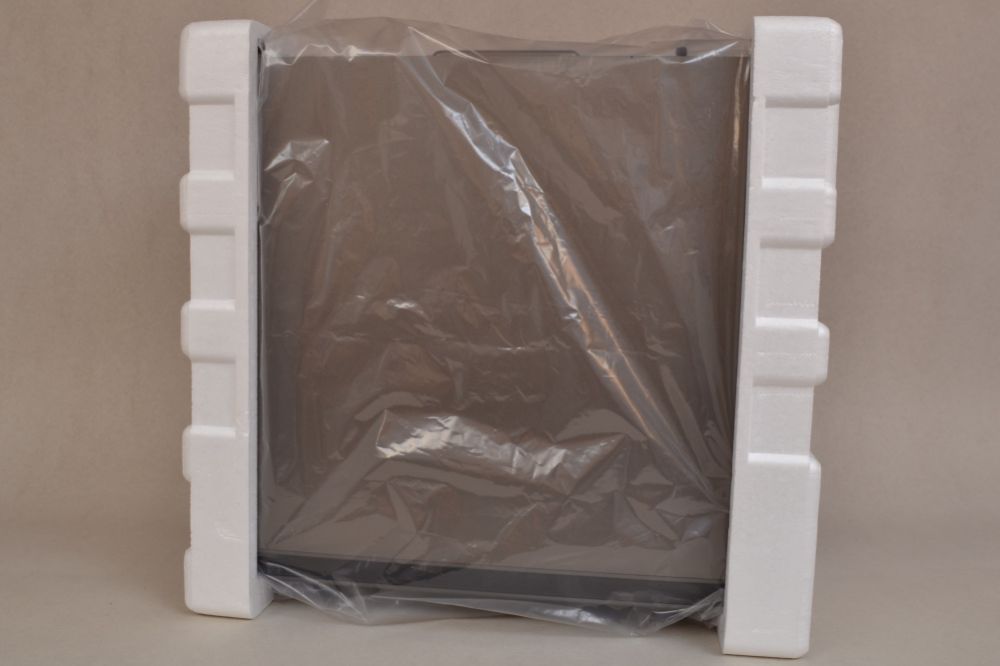 In the casing, we find an extra dust filter, a user manual, strips and bags with various screws. There is a small tool for the hard drive mounting screws, so you can screw them in with a small top instead of a screwdriver. Funny enough, there are both options in the screw itself, so it's a little strange that you can use a screwdriver to tighten the screws with the top.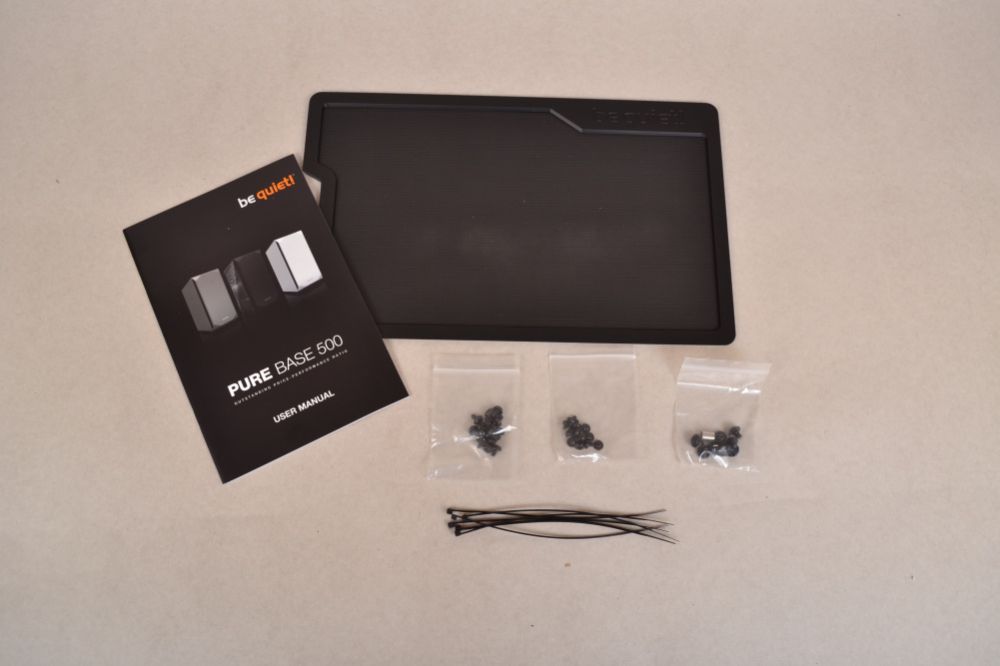 The technical specifications.
The casing can take pretty much all standards in motherboards, ranging from ATX to m-ITX. So there are good opportunities for your setup to fit into the casing. There is plenty of space for drives where you can mount an entire 4 SSD and 2 HDD at the same time, or 5 SSD and 1 HDD if that's what you want. A couple of 140 mm Pure Wings 2 fans are included, so there is good airflow in the casing from the start.
Motherboard compatibility ATX, M-ATX, Mini-ITX
Case type Midi-Tower
PSU PS2 ATX (not included)
Dimensions (L x W x H in mm) 450 x 231 x 463
Material Steel (SGCC), ABS plastic, tempered glass
Weight (kg) 7.53 (net) / 8.49 (gross)
I/O panel 2x USB 3.0, HD audio (microphone + audio)
PCI slots 7
Drive bays
Up to 2x 3.5" (2 included)
Up to 5x 2.5" (5 included)
Preinstalled fans (mm) / (rpm)
Front: 1x Pure Wings 2 140 / 900
Rear: 1x Pure Wings 2 140 / 900
Optional fans (mm)
Front: 1x 140 / 3x 120
Top: 2x 140/120
Optional radiators (mm)
Front: 120, 140, 240, 280, 360
Top: 120, 240
Rear: 120, 140
Maximum dimensions (mm)
CPU cooler: 190mm
PSU: 258 / 225 (depending on position of the HDD cage)
GPU: 369
Noise cancellation Sound insulation mats (front / top (regular top cover) / sides)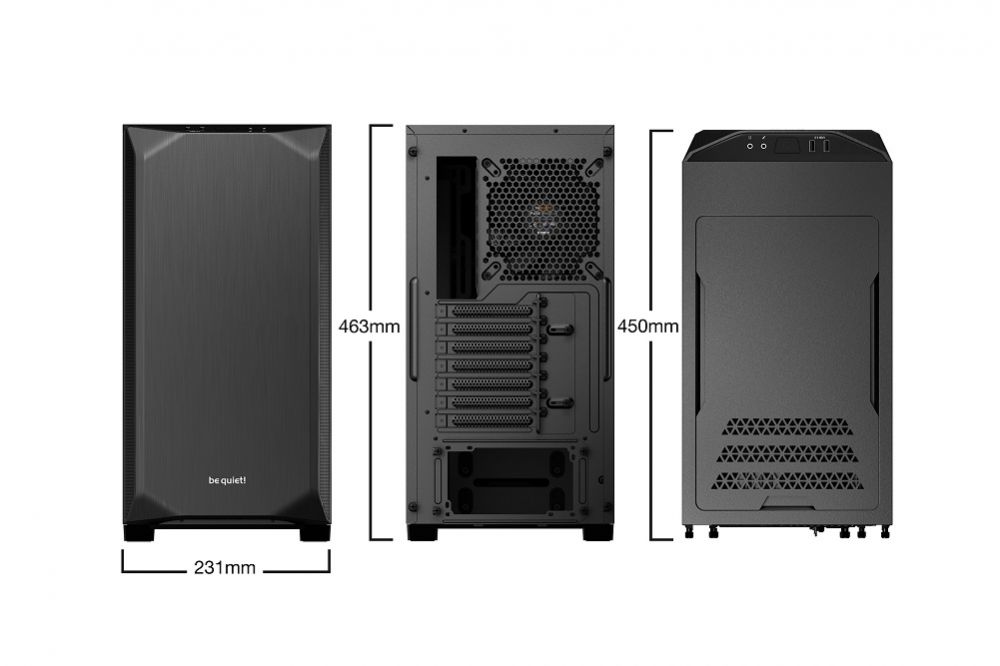 Let's have a look at the product.
be quiet! The Pure Base 500 is a super stylish casing. It has a front in imitation brushed aluminium, and the corners are bent in to give a softer design. In the side of the front there is an intake for the front fans.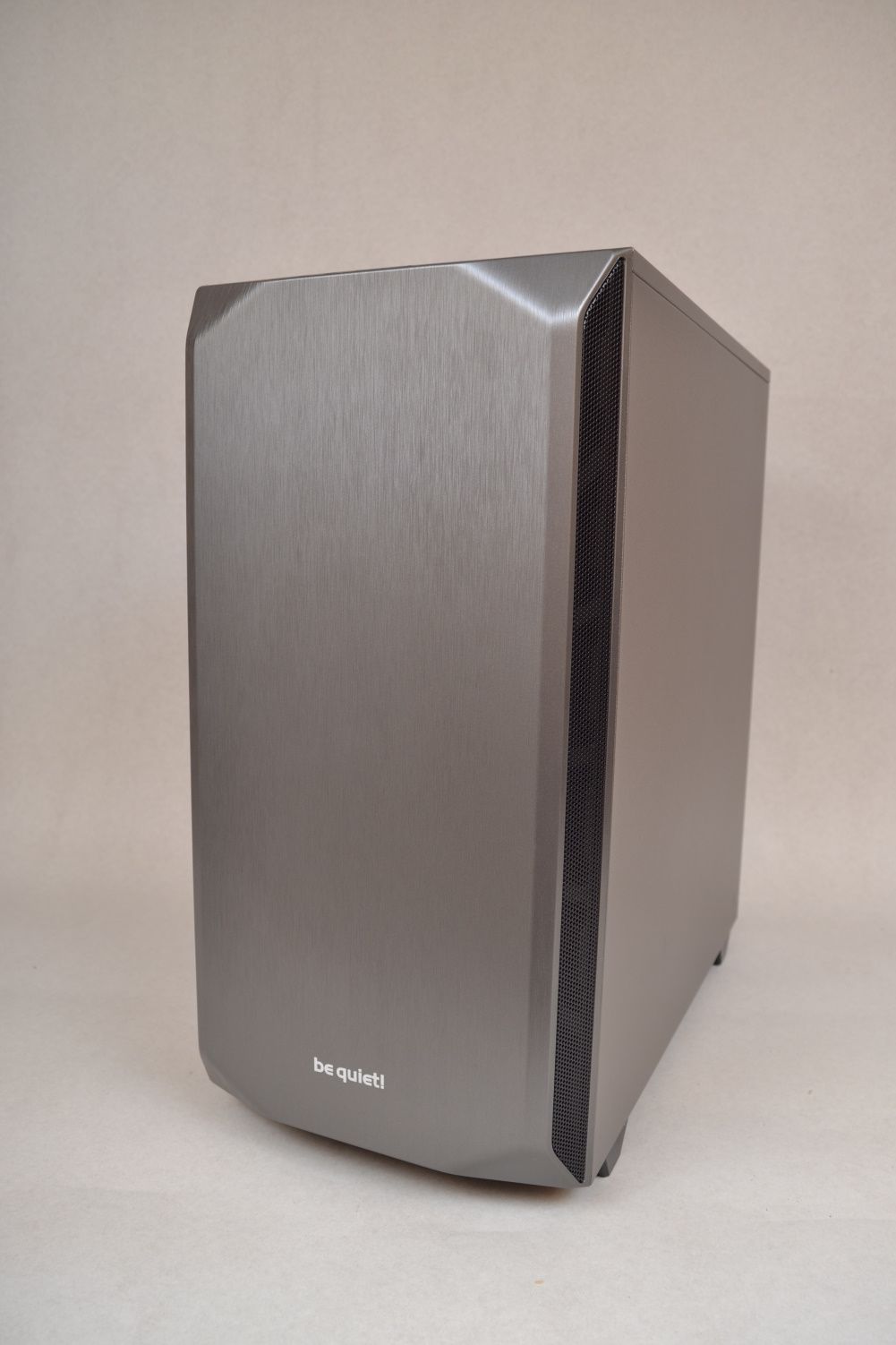 At the top of the front, we find connectors and buttons. There are USB 3.0 connectors and audio connectors. A big power button in the middle with a power logo in the middle with lights in. We'll look at that later. Note there is no reset button on this casing.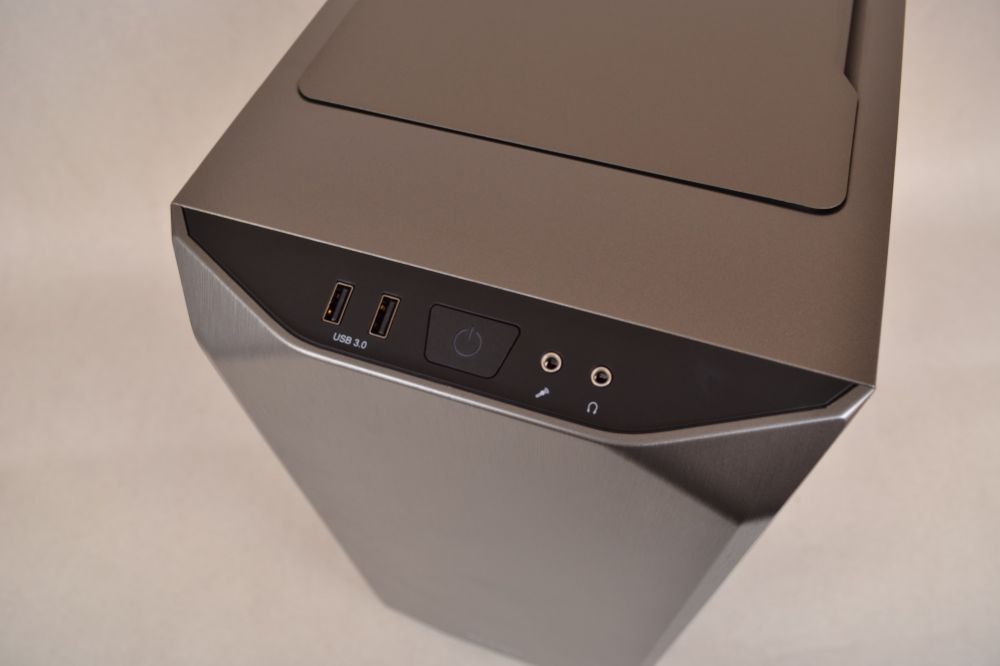 At the top of the casing, we find a magnetic cover. It is easy to remove and provides noise reduction. Behind the cover can be mounted fans or a radiator for water cooling. If you want performance ventilation in the casing, you can replace this cover with the filter we found inside the casing. It allows free passage of air so that no hot air is stored.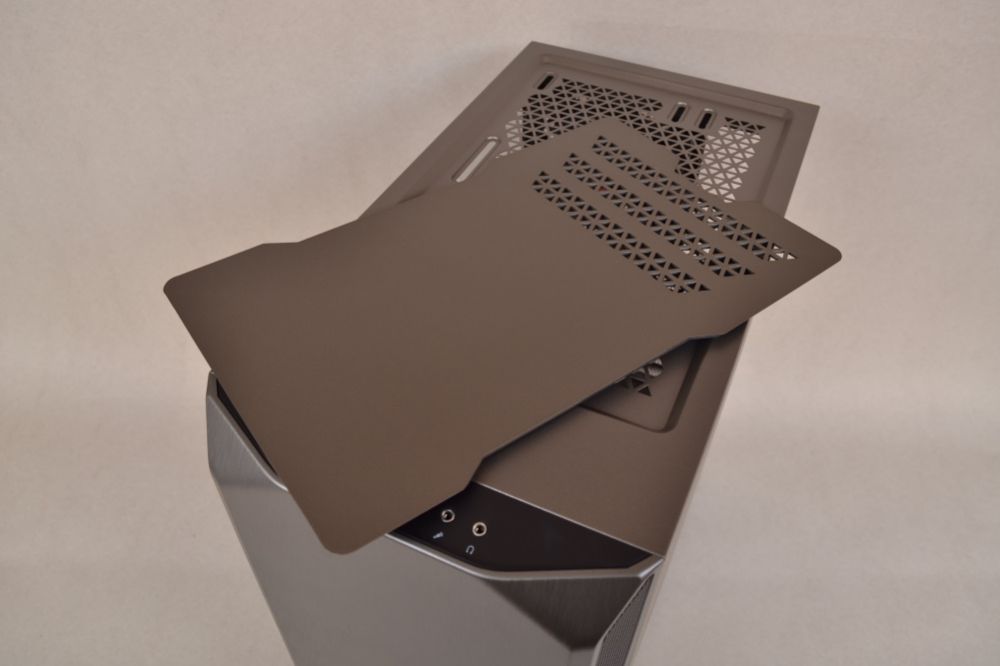 At the bottom end of the front, we find the dust filter for the bottom of the casing. You can easily and effortlessly pull it out in the front so you can clean and vacuum it. That's nice.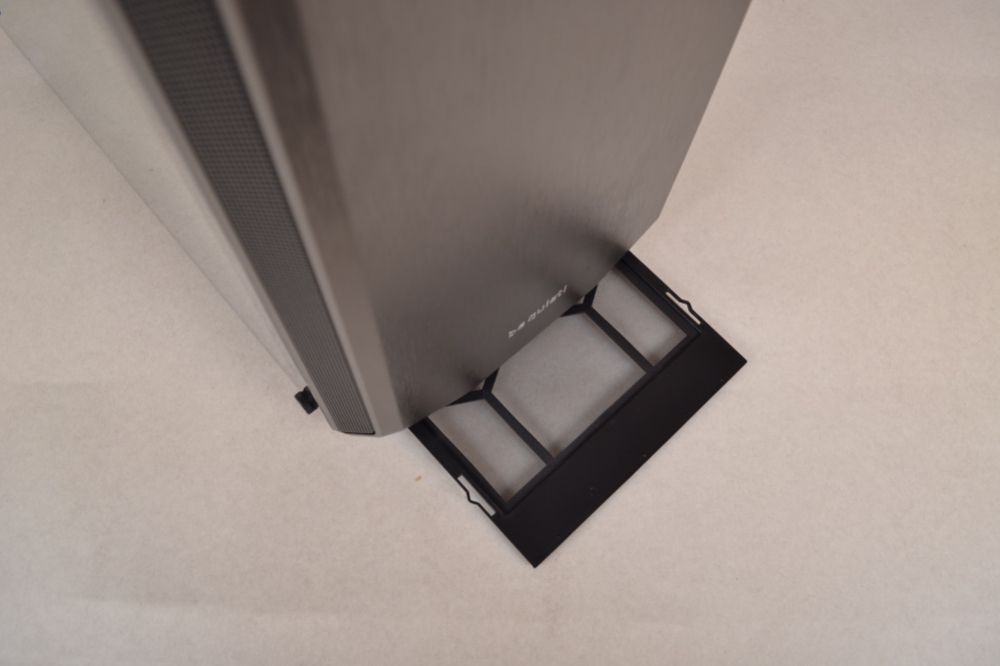 From the back, we can see that a 140 mm fan is fitted and PCI boards must be mounted from the back as well. Usually, the screws are inside the casing, but not here. There is also a bracket for the power supply, so you can mount all the cables you need on the power supply, then you mount the bracket and then push it all into the casing. You cannot mount the power supply from the side, as you would otherwise.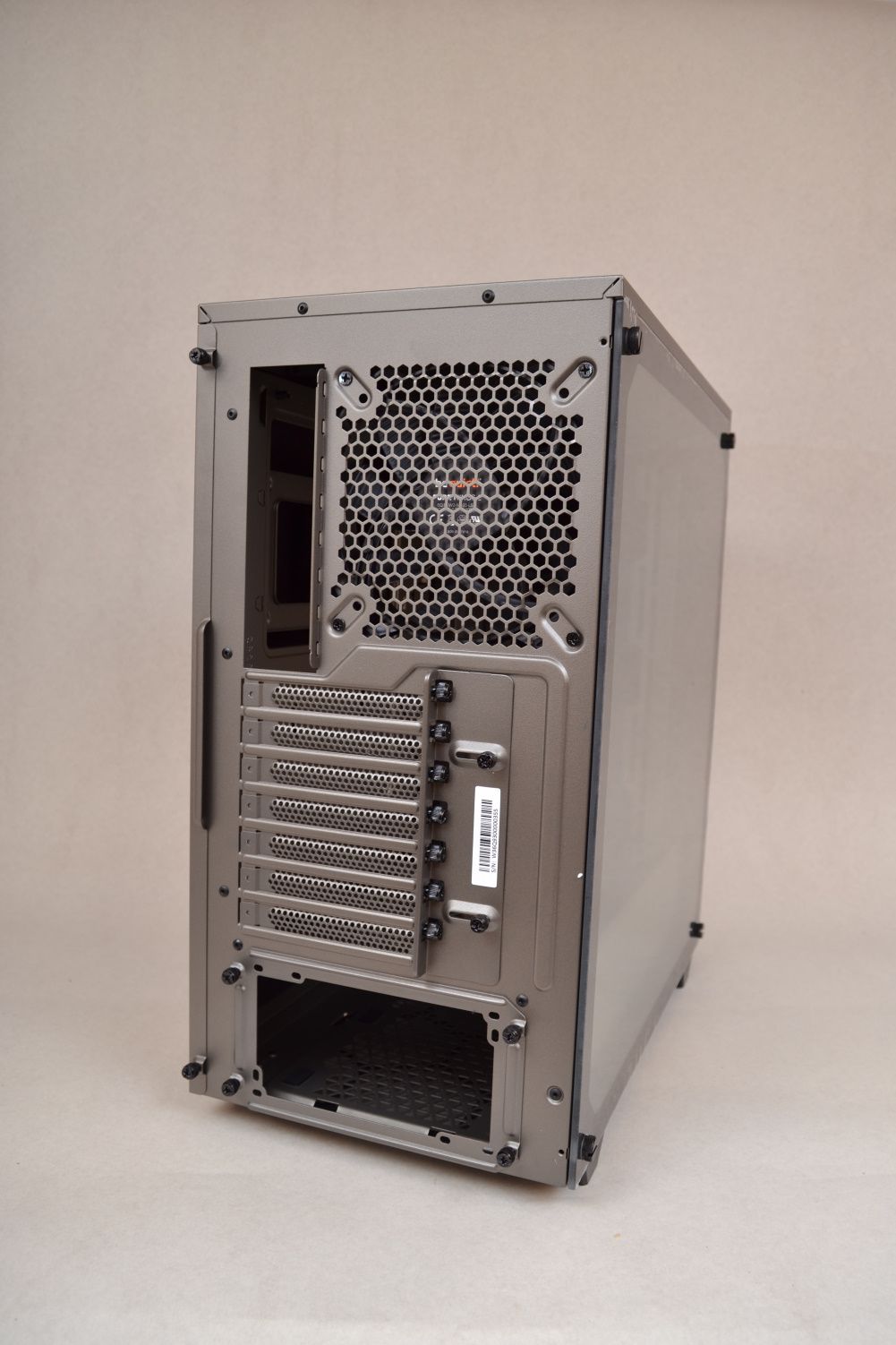 If you take off the front, you can see that there are good options for more fans. Of course, there can also be a radiator in the front, and you actually freely decide, how long it should be. The hard drive cage can either be removed or moved, so there is better airflow at the bottom. I'll show that a little later.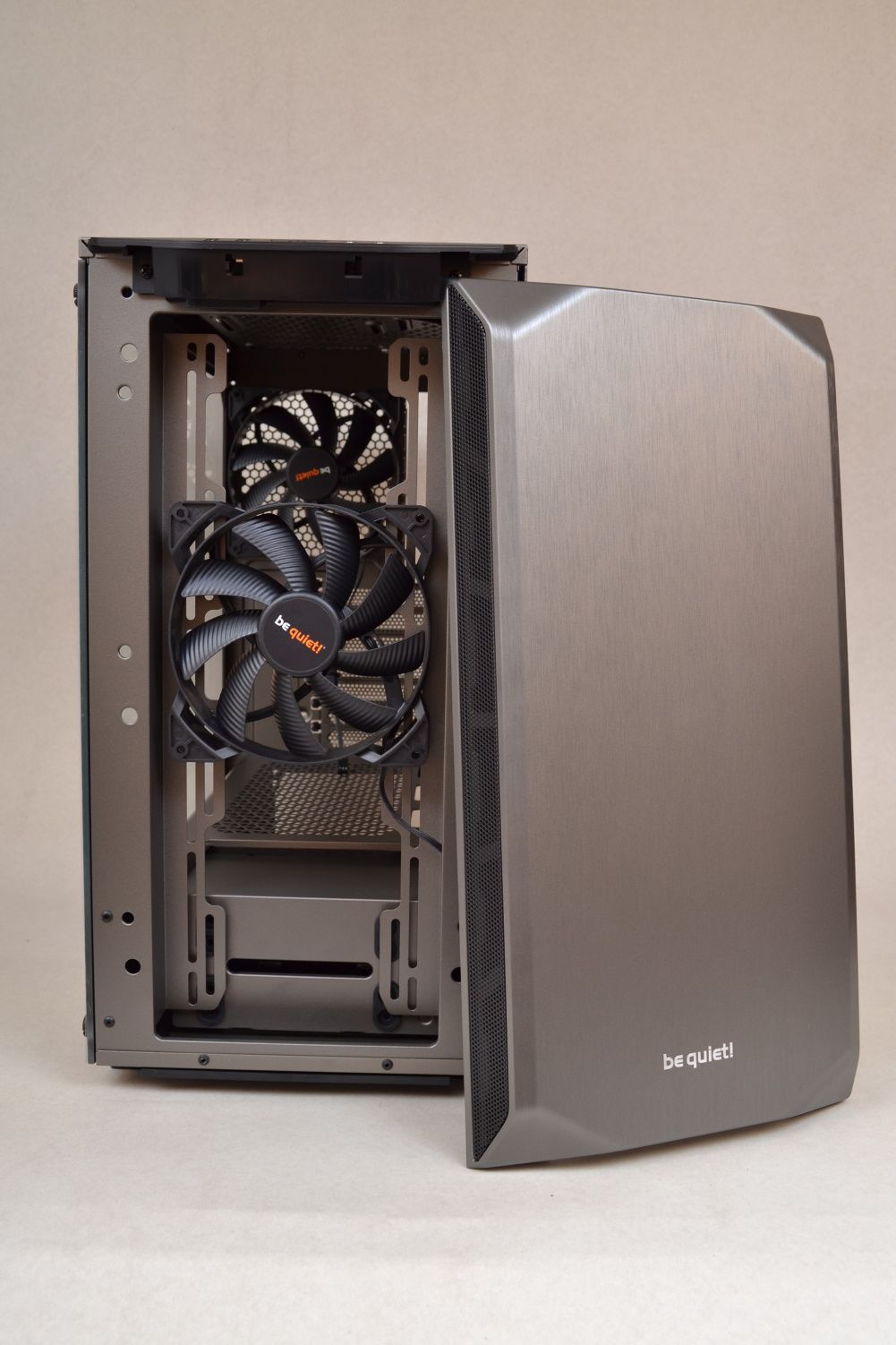 The window is removed and as you can see it is not toned. So all the RGB light you have in the casing comes undisturbed through the glass. That's pretty cool.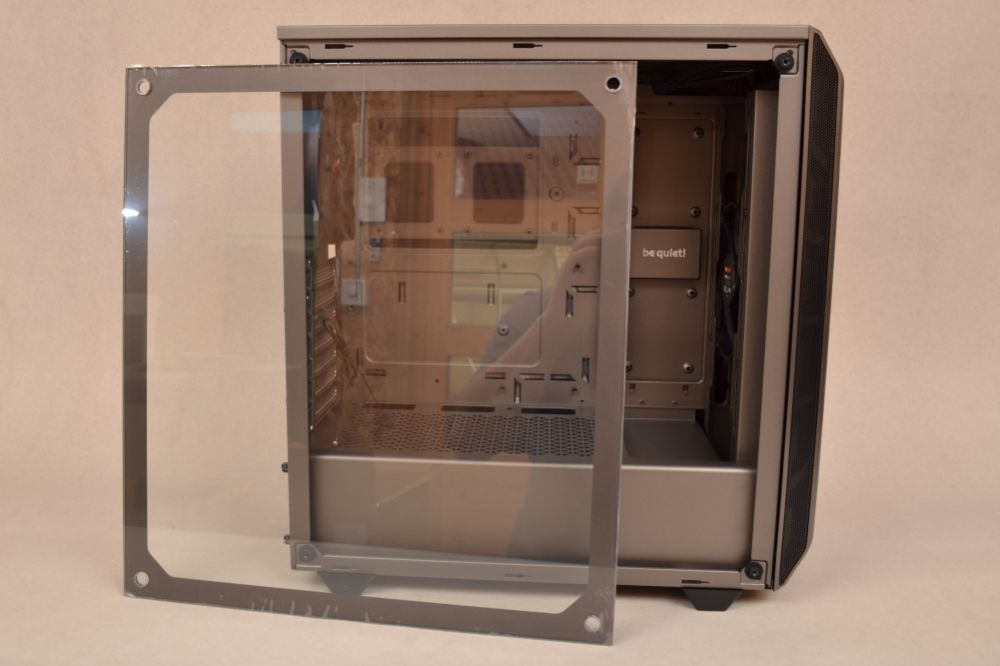 The attentive will immediately notice that there are no holes for cables in this cabinet. Or, it is there, they are just hidden away cunningly. To the right, you can mount a couple of SSDs and the entire cover can be removed from the back. All cables come out under this cover so you don't have any ugly visible holes all over for the cables. Nevertheless, the holes rarely fit with the motherboard connectors.
At the bottom, there are also holes as you can see and they fit over the connectors that are at the bottom of a motherboard.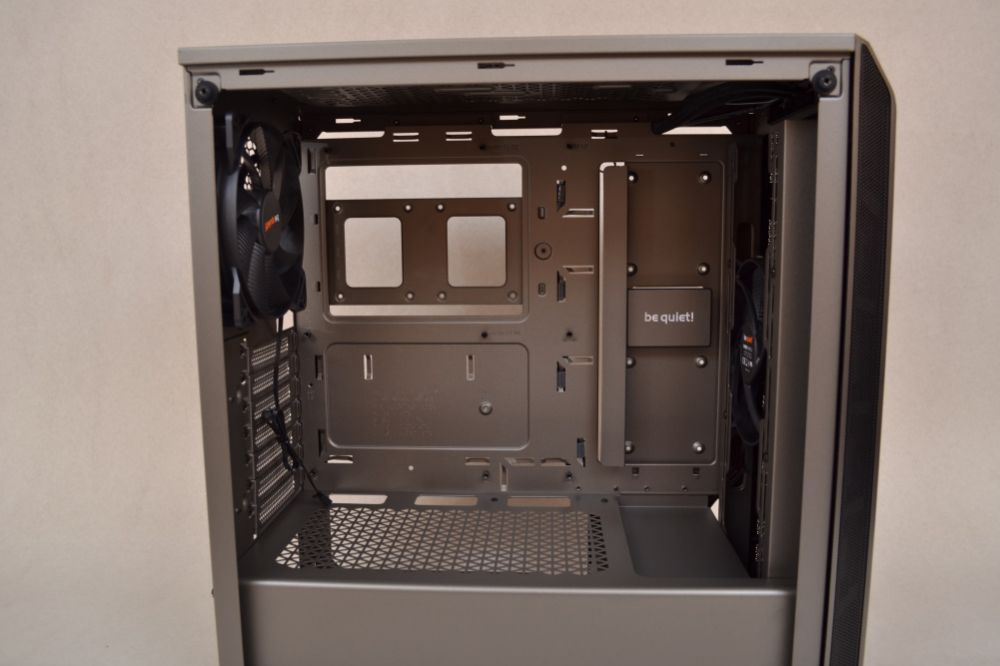 On the back, we can see. that it is possible to mount an entire 4 SSD on the backplate. The two of them are seen from the front as I just wrote, and then you can mount 2 behind the CPU. SSD / HDD mounting is possible in the lower-left frame.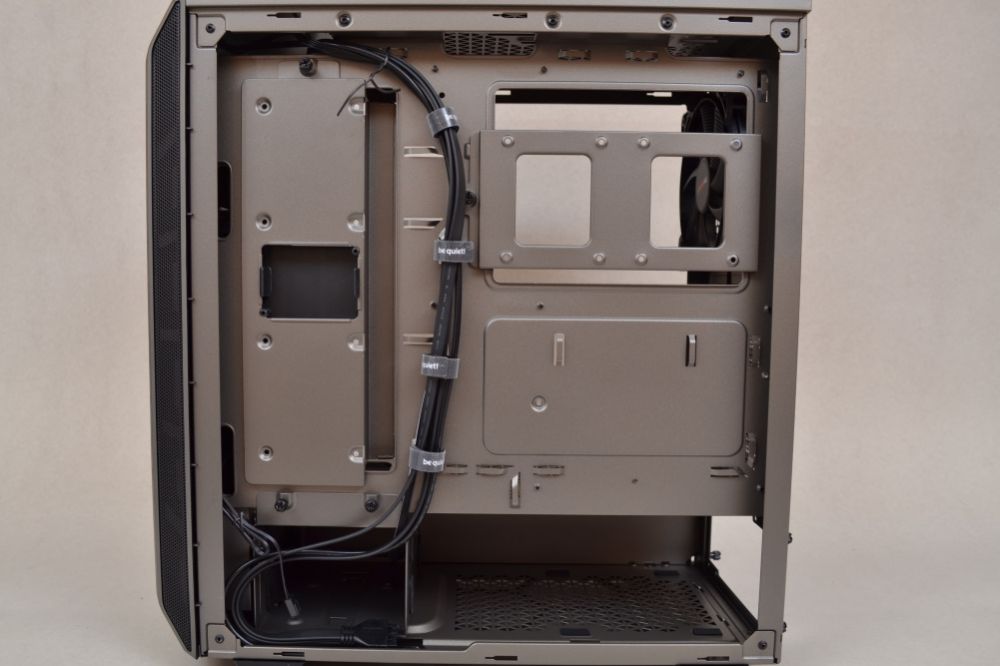 The mounting.
I have mounted an ATX motherboard to show what it looks like as for excess space. As you can see, there is plenty of space to the right where you might want a pair of SSDs with RGB light or if you now want a radiator with water cooling. There is also plenty of room for long graphics cards in this casing, where you can see that my little 1060 doesn't take up much space.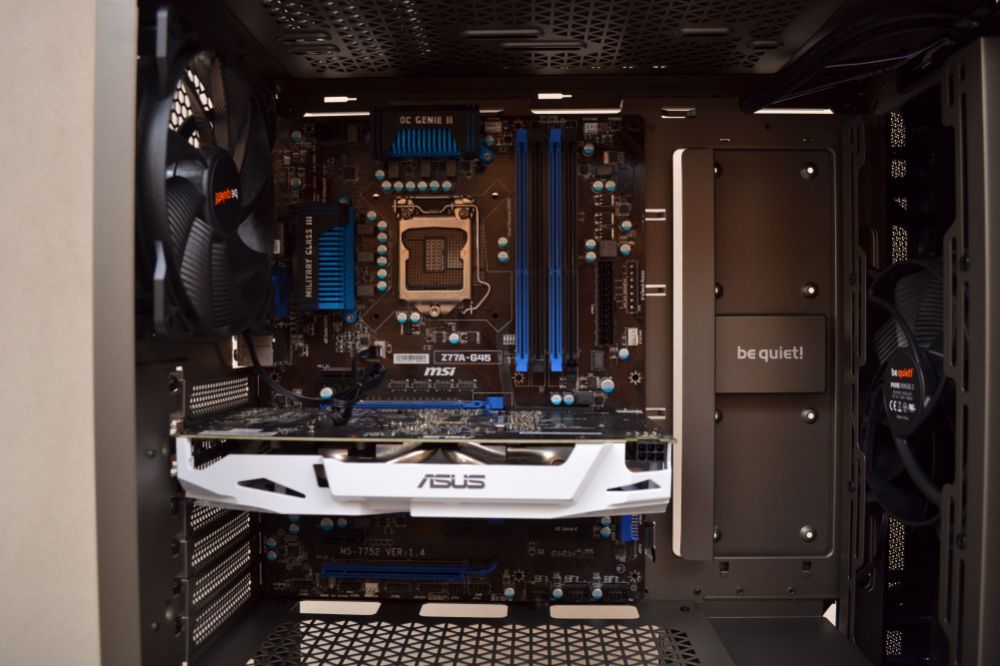 The SSD mount on the bracket is easy, you can unscrew the bracket with finger screws and mount the drives, and then screw it all in place again. The be quiet! bracket can be easily removed so that all connectors can be easily accessed. Note the long slot next to the bracket, where all the motherboard cables can easily come out.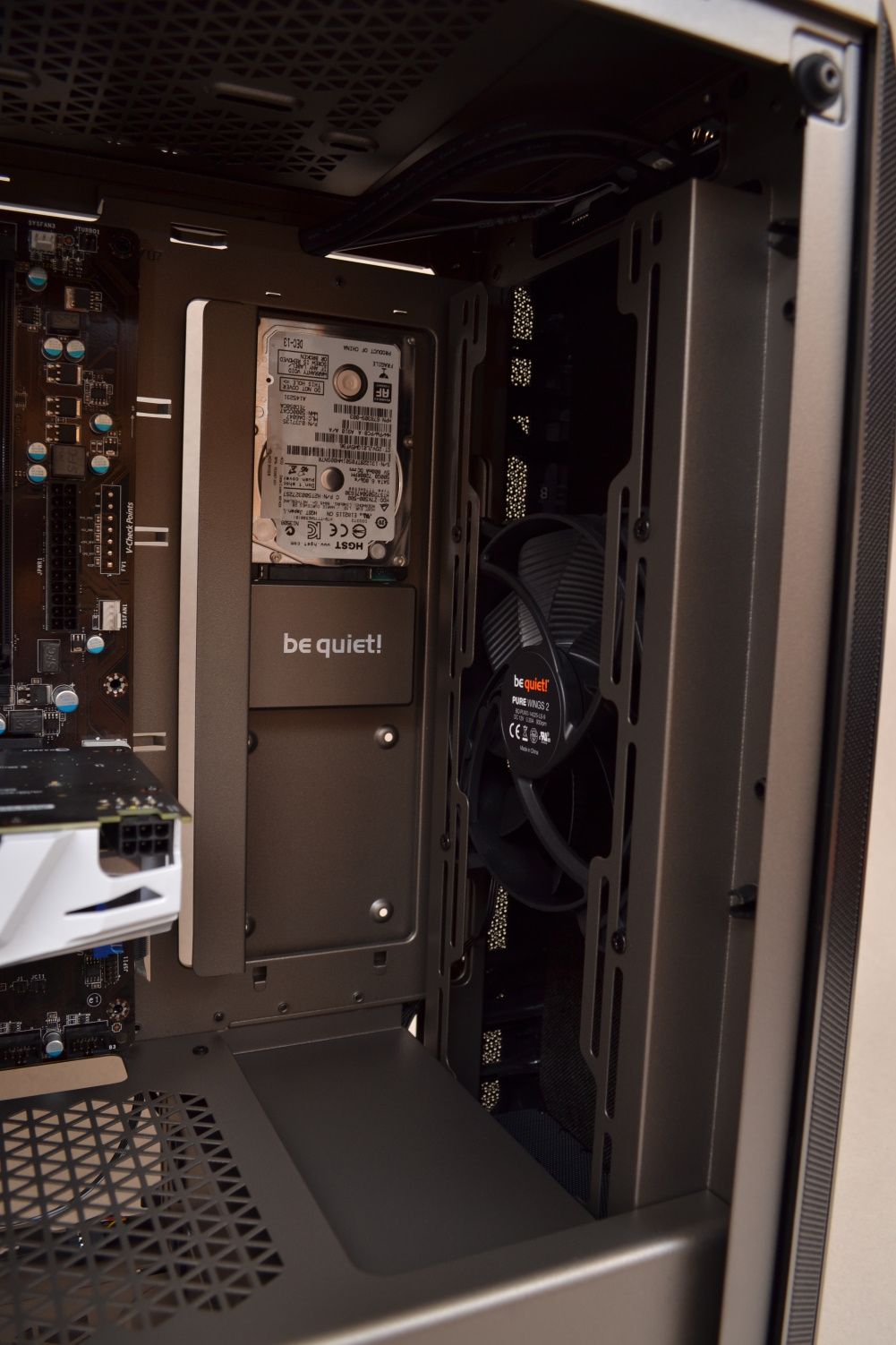 The SSD mounting behind the motherboard is also not a problem. Here you can also remove the bracket and mount the drives on the table. It's super easy.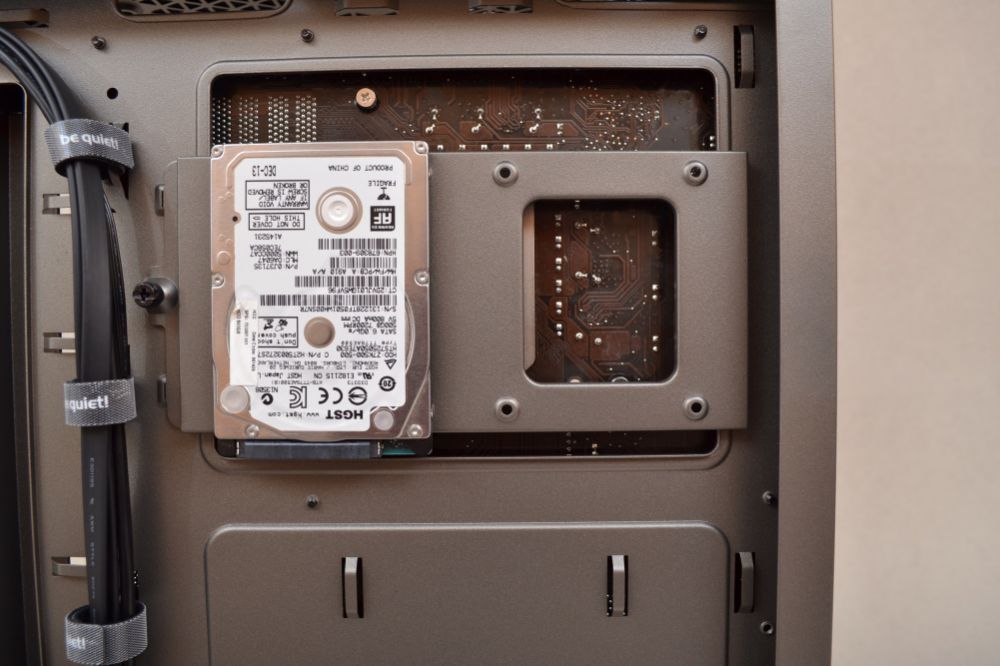 As mentioned, the drive cage can be moved to accommodate both fans and radiators. In the cage itself, you can mount an SSD and an HDD or 2 x HDD. There is plenty of room for storage in this casing.
The power supply is mounted on the bracket before it is mounted in the casing. You can then mount the cables you want to use in the power supply if it is modular.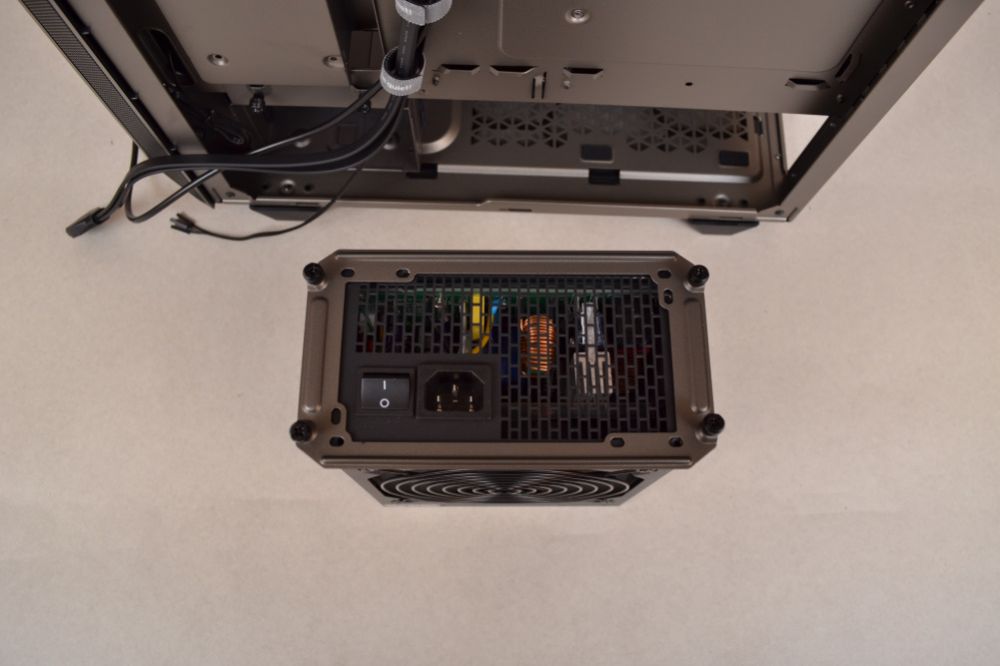 There is plenty of space between the backplate and the casing side for the cables. There are plenty of hangers for securing the cables for nice cable mounting.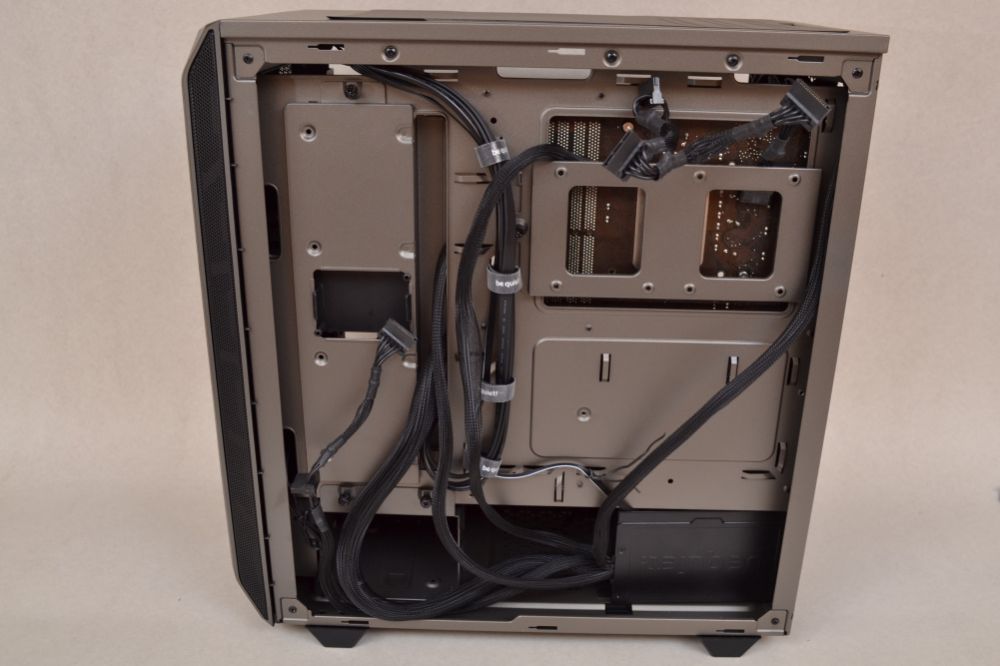 The light.
There is not much light in the casing, but there is power light in the power button though. Unfortunately, there is no light for drive activity, which I could probably miss. Sometimes they can be used for troubleshooting.
The light is white, and quite nicely subdued.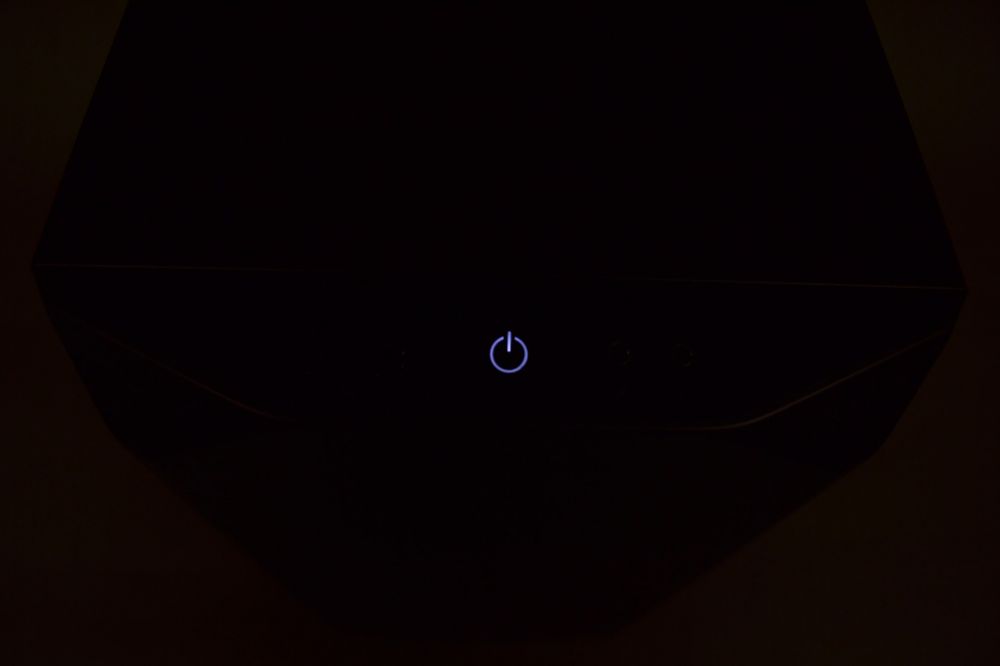 What is my assessment of the casing.
be quiet! has once again made a little gem. They have made a small casing with an incredible amount of space, and with many functions.
There is plenty of room for a large gaming setup, and you also have room for storage if you need it. There may be many SSDs in the casing, which is one of the things people use most nowadays.
There is also plenty of room for water cooling, so you can cool both the CPU and GPU if you need it. Unfortunately, there are no pump and reservoir fittings as I just see it, that could have been neat.
Having said all that, then maybe I think some technique is missing. There could well have been a drive activity LED somehow, a reset button is not there either, and no fan control or fan hub. I could very well miss that.
The price.
I have found the casing online where they sell for around 830 DKK. I think maybe the price is a bit high. The casing is of really high quality and has some smart features. But I think there might be some technique missing to defend that price.
The assessment.
When I put it all together and have to give it an assessment, I think I end up with a nice SILVER star rating. There is no doubt that it is small things I evaluate and judge from, and there are a few things that keep the rating from a silver to a gold.
Read more about quiet Pure Base 500 here:
https://www.bequiet.com/en/case/pure-base/919