Razer Kraken Mobile Headset
Now it's time for a 'new' producer on the blog. This is the first time I'm going to do a review of a Razer product on the blog. GeekUnit has asked me to look and listen to a Razer Kaken Mobile headset. And of course I would love to do that.

Razer is a well-known manufacturer within gaming products. They make almost everything for gaming. I have not reviewed them before here on the blog but am glad to get the opportunity. However, I have reviewed several other Razer products that you will discover if you use the search box on the blog and type 'Razer'.
Let's start with having a look at the packing and content.
The headset comes in a transparent plastic case. This makes it easy to see how the product looks physically. There are also specifications and features listed on it, so you know what to expect.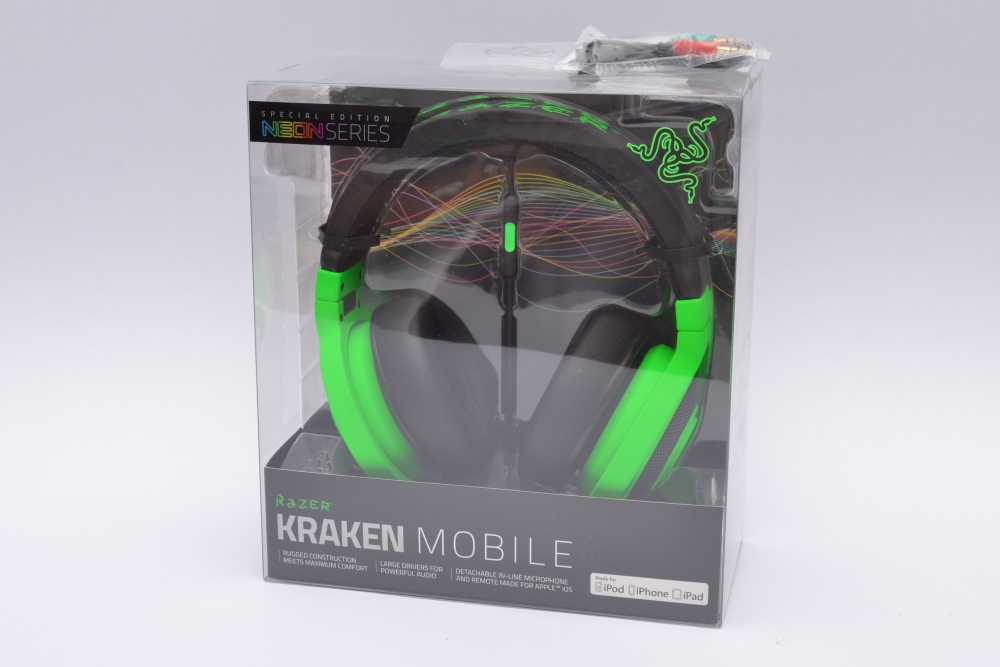 Inside the package you will find a small guide and a sound splitter. The splitter is used when you want to connect the headset to your computer.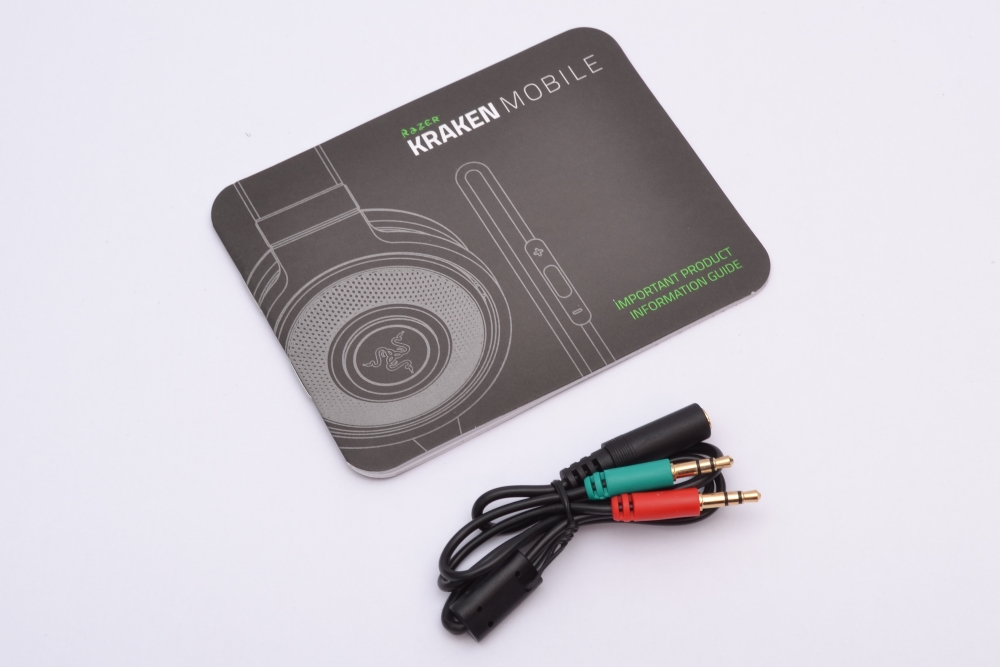 content:
Razer Kraken Mobile Headset
Product Information
Sound splitter
You shall not be cheated from the list of specifications.
As expected, you can see that the headset should play the entire audible frequency range (20-20,000Hz). It is built around a 40 mm speaker and has an inner diameter of the ear cup of 50 mm. It should be enough for most ears. The cable is 1.3 meters, which is quite short if used for computer. The microphone is omnidirectional so it captures everything from the surroundings.
Headphones:
Frequency response: 20 - 20,000 Hz
Impedance: 32 ? at 1kHz
Sensitivity (@1kHz, 1V/Pa): 110 ± 4dB at 1 kHz max
Input power: 50 mW
Drivers: 40 mm, with neodymium magnets
Inner ear cup diameter: 50 mm / 0.16 ft
Connector: Analog 3.5 mm headphone jack
Cable length: 1.3 m / 4.27 ft
Approximate weight: 315 g / 0.69 lbs
Microphone:
Frequency response: 100 – 10,000 Hz
Signal-to-noise ratio: 55 dB
Sensitivity (@1 kHz): -42 ± 3 dB
Pick-up pattern: Omnidirectional
In-line remote:
Center remote button
Volume control button
I will now unpack and show you the headset.
Before I take on the headset and start talking about the fit, we are going to have a look at some other things. First, we need to have a look at the actual appearance. The headset is made in several different colors and I have received it neon green one. At each ear cup there is a nice Razer logo. Besides that, there is a metal mesh, which could indicate this headset is of the open type.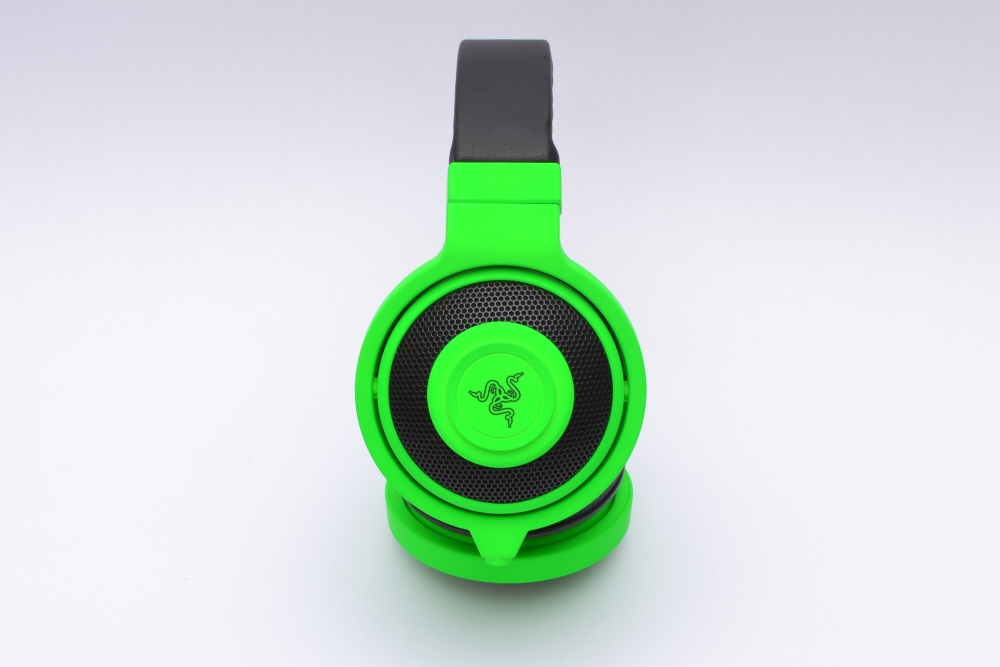 As written in the specifications, the ear cushions have an inner diameter of 50 mm. It fits nicely to most users. The ear cushions are covered with artificial leather, and are soft enough not to create discomfort even when wearing glasses.
The headset can be folded together, so it's super easy to transport. When they have thought about it, it's a bit weird they have not attached a small bag you can have the headset in.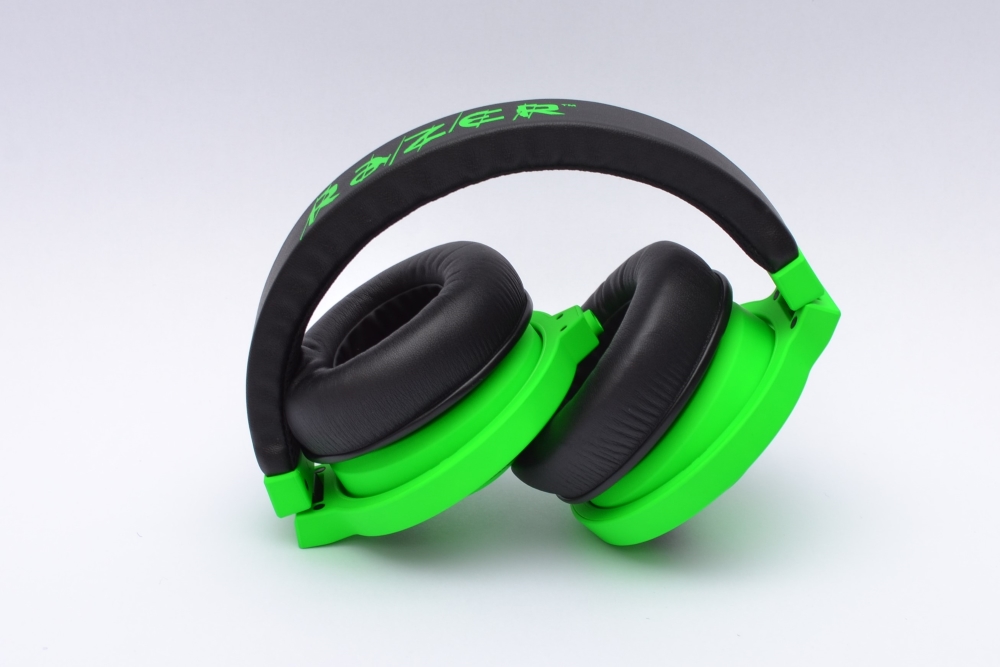 On the headband we find a Razer logo. I actually thought Razer had changed the logo, but apparently not on this headset. At least it is the old logo.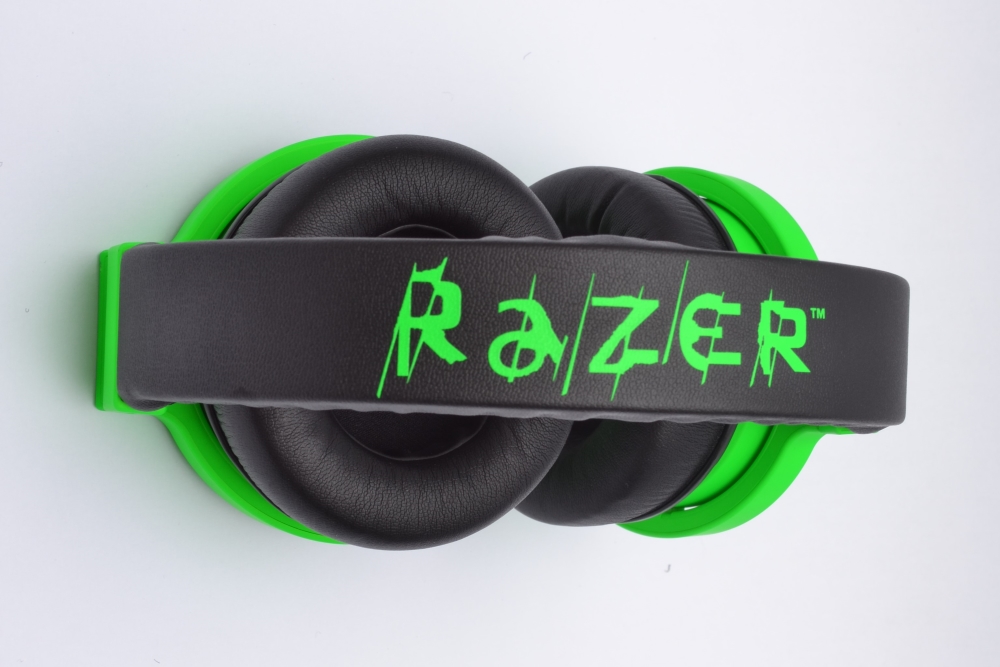 The inside of the headband is covered with fabric. I personally think it's a bit rough, but that does not so much at that place. The down side is however, that you can not wipe it off if you should sweat a little on the scalp. But, that's probably why Razer has chosen fabric up there instead of artificial leather. So you don't sweat.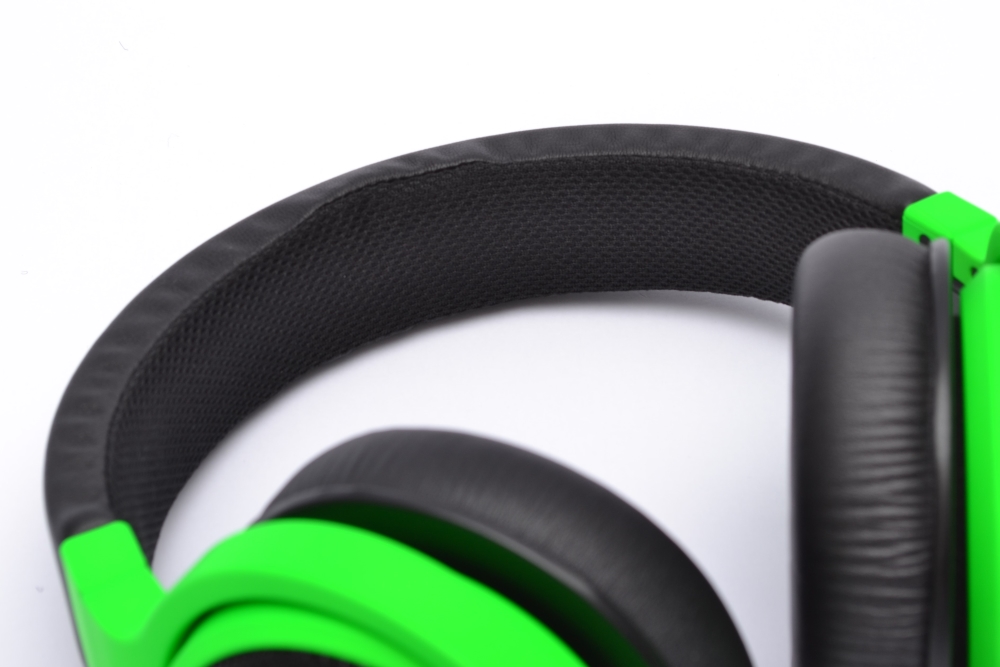 For the headset there is a removable cable. The cable provided with the headset is intended for iPhone or other Apple products. If you can not make it work with your own smartphone or tablet, you can purchase another cable that is more Android compatible.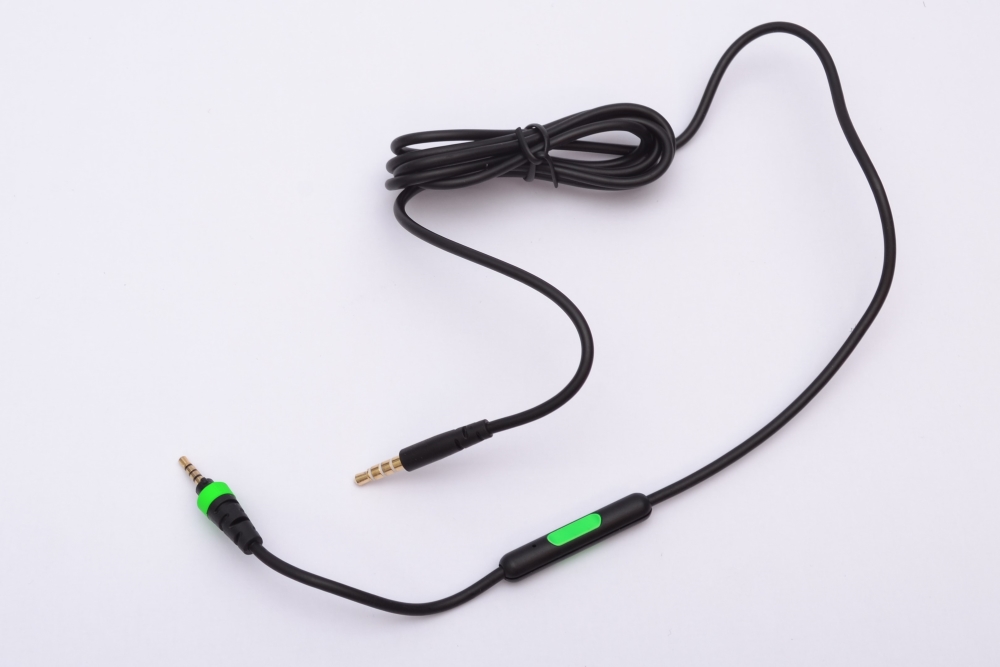 A little down the cord (10 cm) is a remote control. It works both as skip / pause and volume control. The green in the middle is also a button.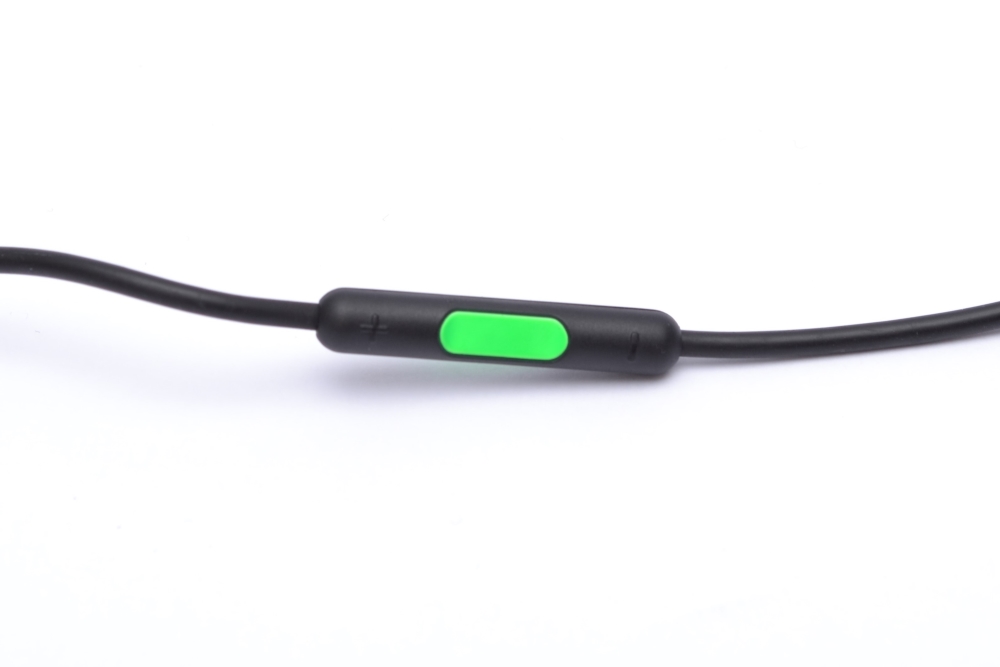 Finally, there is a plug in the headset itself. It is a special plug that you can lock. That way, so the plug does not unplug by accident when using it with mobile devices. It's pretty smart.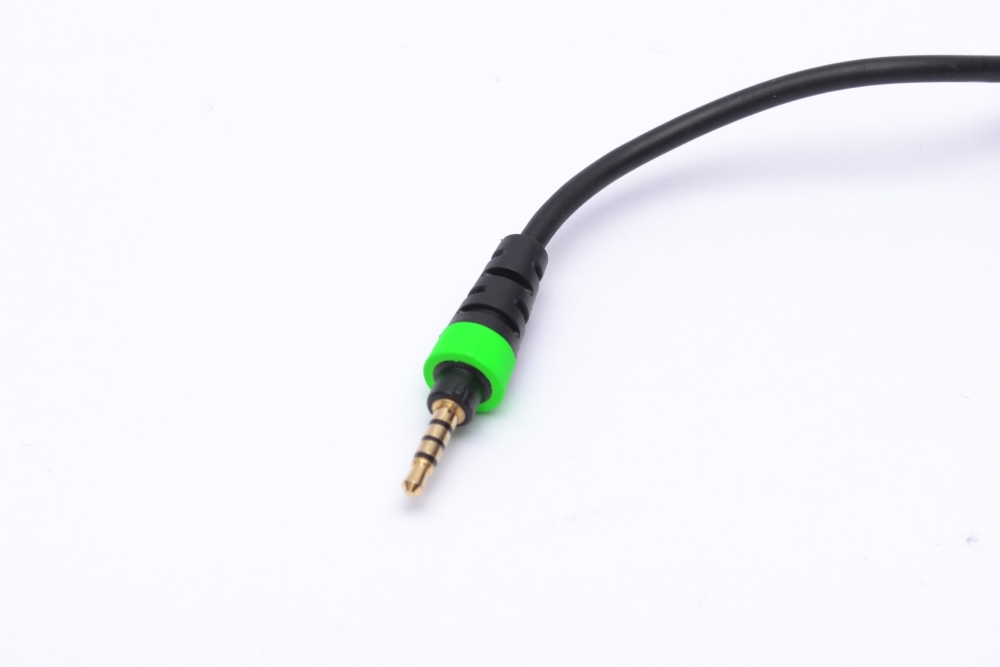 The headset is actually fits quite well on the head. It's stuck, but not so much that it hurts. You can be active with this headset.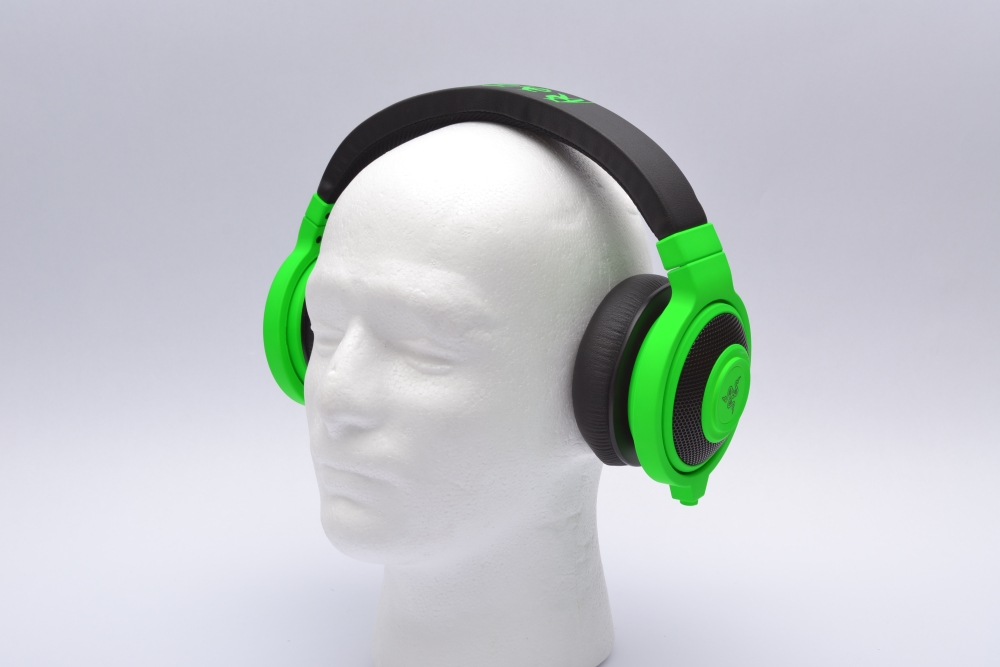 Everything seems to be made of plastic and the green pieces are made in mat green. It actually looks pretty nice and gives a fresh breath to the surroundings.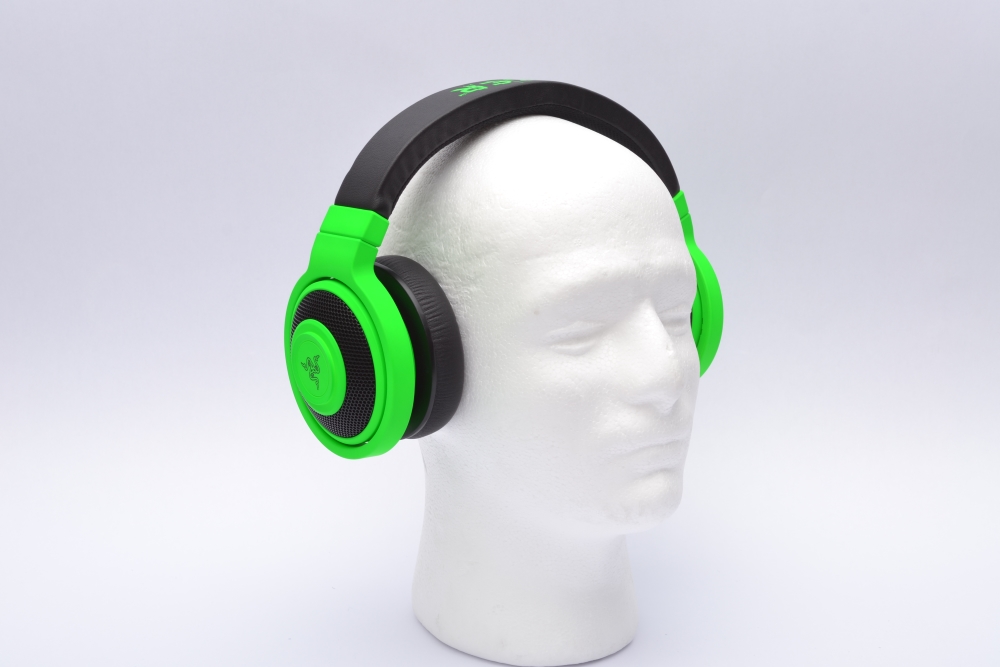 The microphone / remote control is not far from the headset itself. It will be exciting to hear how it's recording.
Test.
Now it's time for a test of the headset. I have listened to some music, and even played some games. My rating is a general perception of the different elements.
We start with the comfort:
This headset fits well on the head. The fact that it does not weigh much makes it sitting on the head no matter what. You can easily be active with this headset on your head, so a ride on the mountain bike or skateboard is no problem.
The sound:
This is where a headset should shine. Unfortunately, this is not the case with this Razer Kraken Mobile. Otherwise, I thought I would play it in so I gave it 8 hours of music (one working day) with good strength before I started using it. However, it did not help.
This headset has major problems in the high and mid range area. I asked my wife if she would listen to the headset for me, because I honestly thought it was me who was crazy or had lost the hearing. But no, she fortunately gave me (unfortunately for Razer) right. Her exact word was 'It sounds like they're singing inside a pillow'. And yes, I could only agree with her. There is a big lack of the treble and middle tone range. The sound of the sound being alive is completely away from the music.
Exactly the treble means very much in game play. It's in the treble area, you can hear all the small details, such as the step and load of weapons as well as the switch of weapons. If you can not hear it, you lose a lot of the game and are doomed to lose more than necessary.
When it comes to the bass range, the headset is good. It really plays the deep tones well, so you can hear the big explosions in games and the bass pumps in the music.
Once all of this has been said. If you have a good sound card and some good drivers, you can adjust it to a good sound. However, the base sound is only a problem when using a headset with mobile devices (as this is built for). You can not really adjust anything on the sound in standard programs. You have to make sure that the headset sounds as it should when you use it. Unfortunately, this is far from the case with this Razer Kraken Mobile.
The microphone:
I've made a few recordings as I usually do. It is obvious that this headset is not intended for desktop or gaming purposes. The microphone has some white noise and does actually not record the voice particularly well.
When it comes to removing noise in the background. This microphone captures everything from the surroundings.
The recordings are made with the included audio splitter, after which I have connected the headset to my sound card as I usually do. So apparently it's not my sound card or anywhere else the noise comes from, nor the white noise. The microphone of this headset is simply shielded too badly, so it receives a lot of electrical noise from the surroundings.
You are not to be cheated from my honest opinion.
I've reviewed headsets from Razer before, and honestly I'm disappointed. I can not understand that a popular producer like Razer would release a headset with such poor sound. And it's not just the microphone or speakers that play badly. No, both are below all standards.
The only thing that shows that this headset should sound bad and have a bad microphone is the price. You can buy this headset for a small amount as 199 DKK at the time of writing. It is not very much money, but I also promise that you do not get much value for money either.
I choose to give this headset a 4 star rating. There will be no room for any kind of metal in this rating as this headset fails in all areas that are relevant to a headset. I'm definitely not impressed.
Read more about Razer Kraken Mobile here.