Cherry B.Unlimited 3.0 Desktop
A new manufacturer has found the way to my blog. In this review, I'm going to look at a Cherry wireless desktop set consisting of a keyboard and mouse. The set is called B.Unlimited 3.0.

Cherry is best known for their contacts for mechanical keyboards intended for gaming called Cherry MX. They make a lot of other things, but they are mostly intended for business.
Let's firstly have a look at the packing and content.
The box is very discreet. You receive a white box with black text on it. It's good they write what's in the box, otherwise you should know it from the product name. Not particularly descriptive.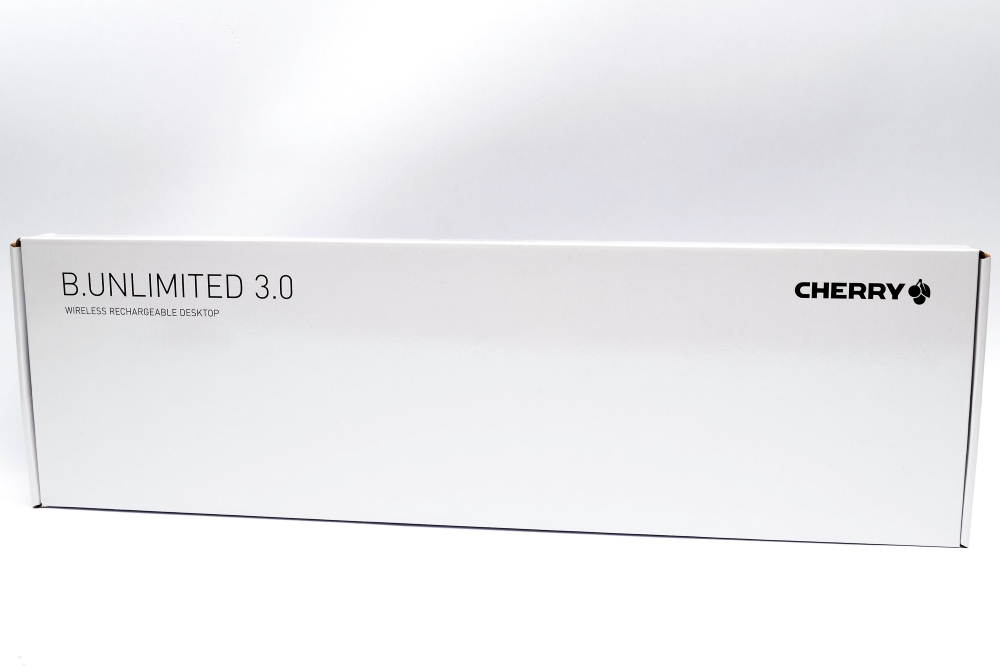 Inside the box is the keyboard well protected. It has a plastic bag over it, so it does not get scratched during transport. To the right is a box with the mouse and accessories.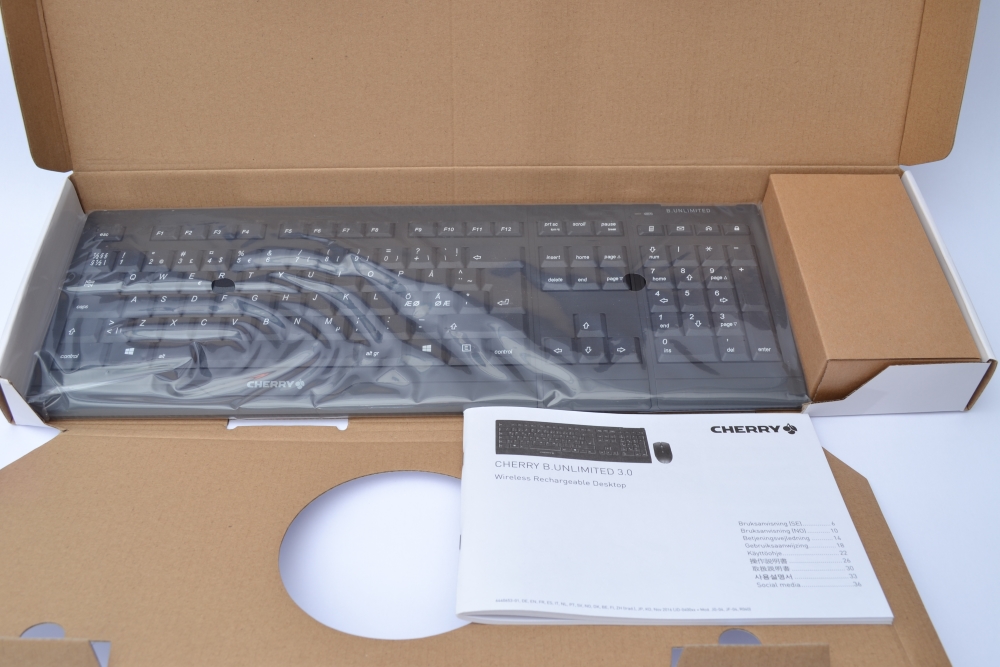 Content:
Cherry B. Unlimited 3.0 Keyboard
Cherry B.Unlimited 3.0 Mouse
Cherry B.Unlimited 3.0 USB Reciever
USB Charging cable
Userguide
Before we move on, let's have a look at the specifications.
When it comes to the specifications, it is quite clear that it is not a gaming product. On the other hand, it is a wireless set intended for office. The mouse has 1000 and 2000 in DPI settings, and the keyboard is nominated to over 10 million. click per key. The switch type is 'SX' also called 'Scissor Switch'. It is the same type of switch typically used on laptops.
Layout (country or language): Product dependant, see table "Models"
Transmission range: approx. 10 m
Frequency range: 2.400 GHz - 2.4835 GHz
Housing colour: Product dependant, see table "Models"
Key colour: Product dependant, see table "Models"
Weight (product):
approx. 883 g (keyboard with batteries)
approx. 145 g (mouse with batteries)
approx. 6 g (receiver)
Total weight (with packaging): approx. 1300 g
Storage Temperature: -20°C to 60°C
Operating Temperature: 0°C to 40°C
Current Consumption:
max. 5 mA (keyboard)
max. 5 mA (mouse)
max. 30 mA (receiver)
Warranty: 2 years
Interface: USB
Connection sockets: Low voltage socket for USB charging cable
Product approvals: VDE GS / c-tick / UL / CE / FCC
System requirements: USB port for wireless receiver (second free USB port for using the charger cable during operation)
Dimensions (product):
approx. 460 x 165 x 15 mm (keyboard)
approx. 115 x 60 x 35 mm (mouse)
approx. 42 x 18 x 8 mm (receiver)
Packaging dimensions: approx. 570 x 170 x 45 mm
Keyboard:
Key technology: SX
Service life, standard key: > 10 million key operations
Inscription layout: Standard
Number of Keys: Product dependant, see table "Models"
Mouse:
Scanning: Infrared
Resolution: 1000 / 2000 dpi (adjustable)
Number of Keys: 3
Mouse wheel design: Scroll wheel with key function
Design: Symmetrical,
Connection: wireless
Housing colour: Product dependant, see table "Models"
Key colour: Product dependant, see table "Models"
Let's get on and look at the product.
If we take a look at the mouse first, we can see that this is 100% classy.
The surface of the mouse is a matte smooth plastic, so it feels comfortable to hold the mouse. The scroll wheel is covered with rubber and there is a diode beneath the black surface that lights up when it is time to recharge the battery. You can do this through the plug you can barely notice in the middle of the mouse here in front.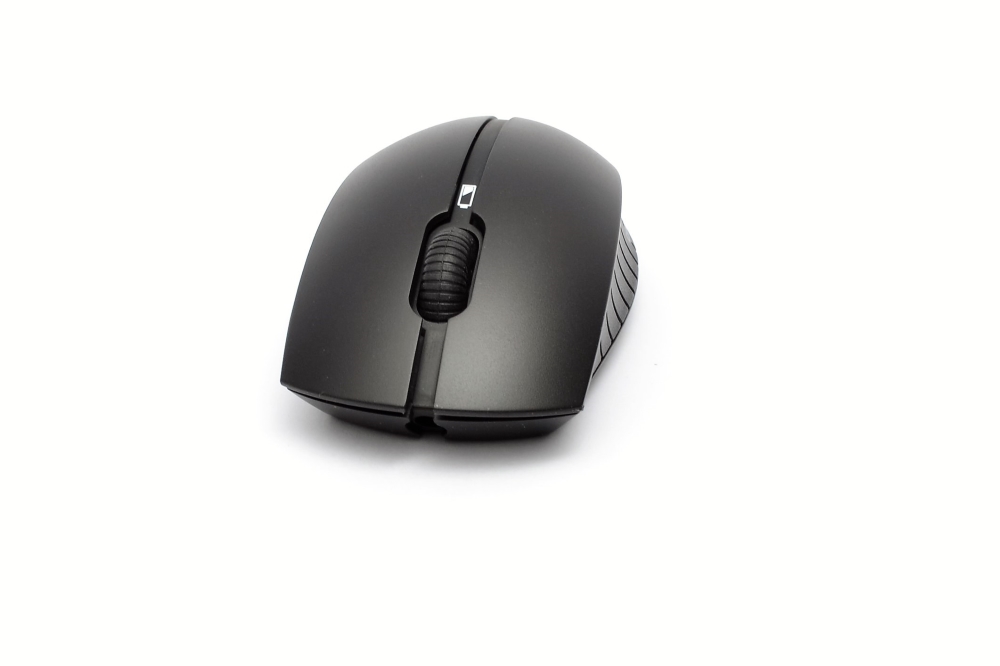 Although the mouse is rechargeable, you can actually change the two AA batteries by opening the cover under the mouse.
Below you will also find a button to turn the mouse on and off if you need it.
Cherry has also been kind to describe how to change the DPI settings on the mouse. To do this, hold both mouse buttons down and scroll forward or backward with the scroll wheel. It's quite simple and easy to do.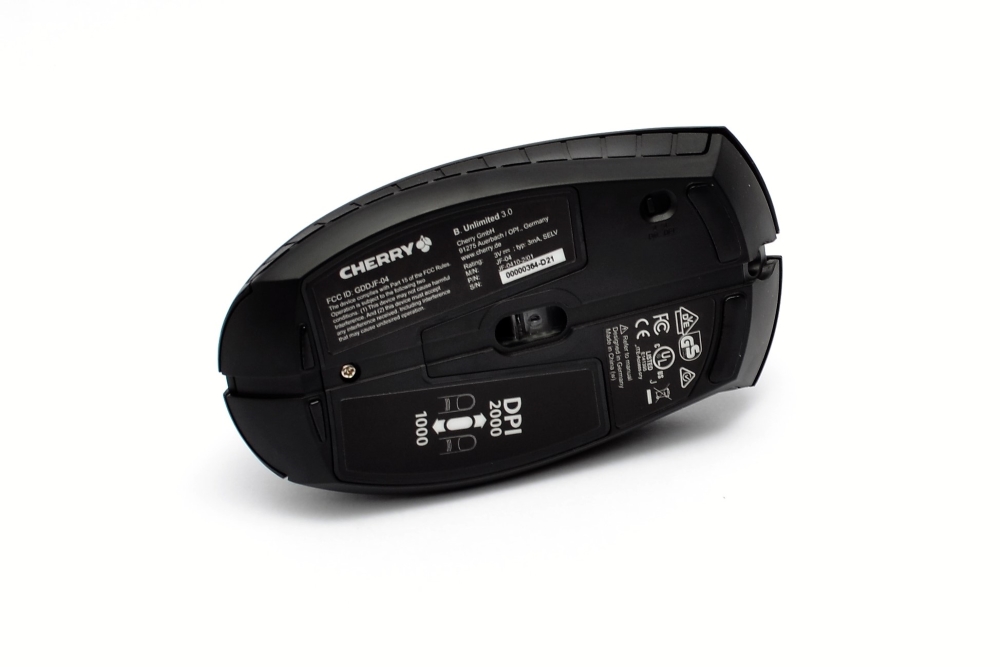 The mouse only has the most necessary buttons. In fact, it means a button for the fingers on the mouse and a button in the scroll wheel. Personally, I think there are missing buttons on the side of the mouse, as I use them all the time when I browse the web and so on. They are used to go back and forth between the web pages.
The sides of the mouse are made of hard plastic, making it a little slippery. It may be a little tricky if you have the habit of lifting the mouse and correcting it. But it might mostly be gamers who does this.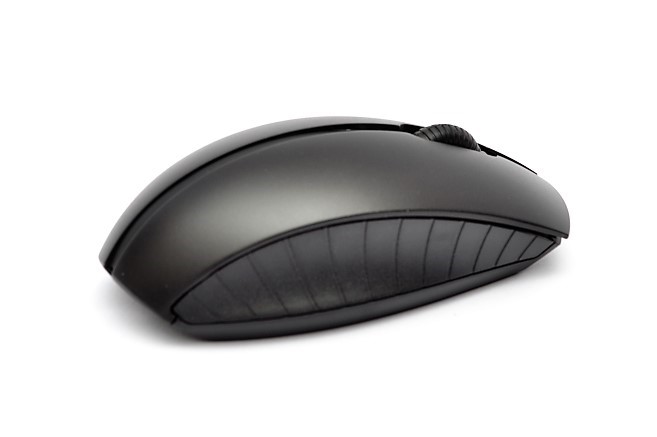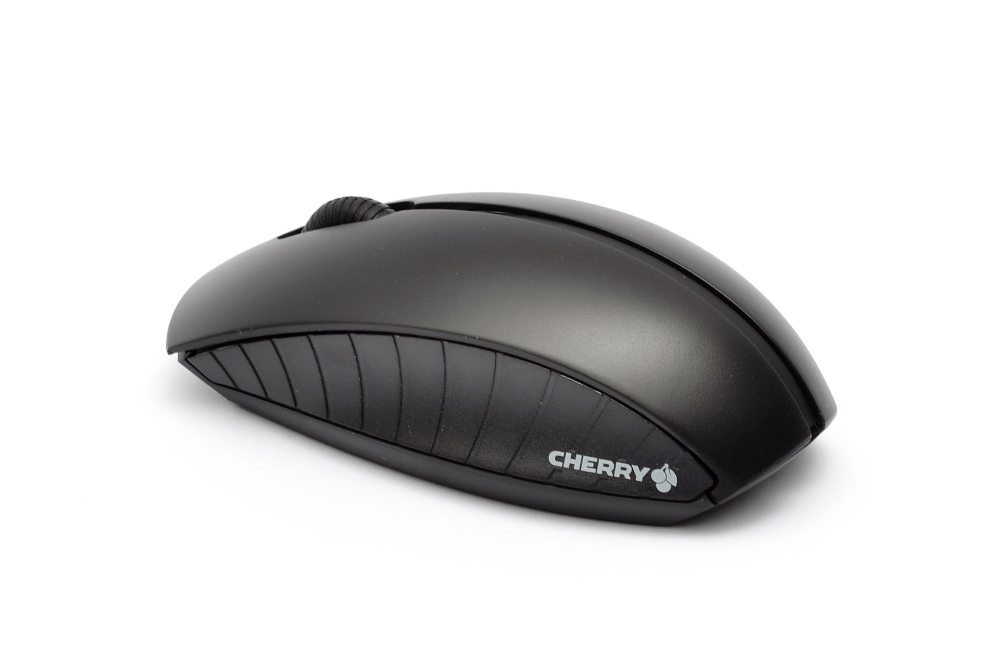 Then we have come to the keyboard. It is a low profile keyboard, and the buttons are with semi long walking distance. So you have to press a little farther down than a keyboard on a laptop, but it's shorter walking than on a normal computer keyboard.
The design is 100% standard without special features. Then you also know what to do and do not have to worry about all sorts of other things.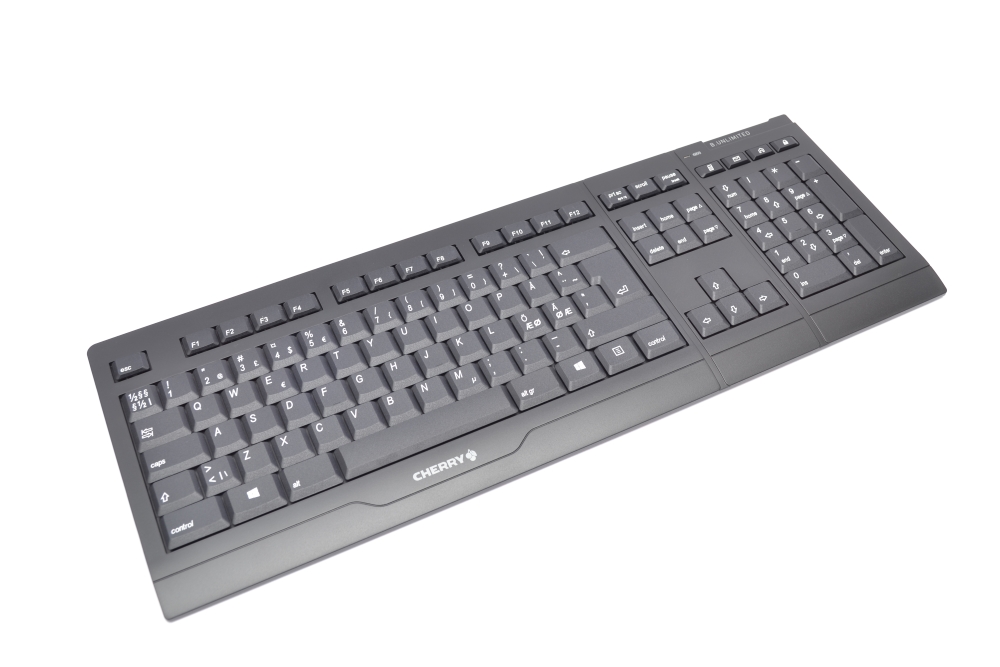 The wrist rest may be a little short, but it does not matter since the keyboard is low. This means that the hand and wrist can actually rest on the table without an unpleasant angle in the wrist.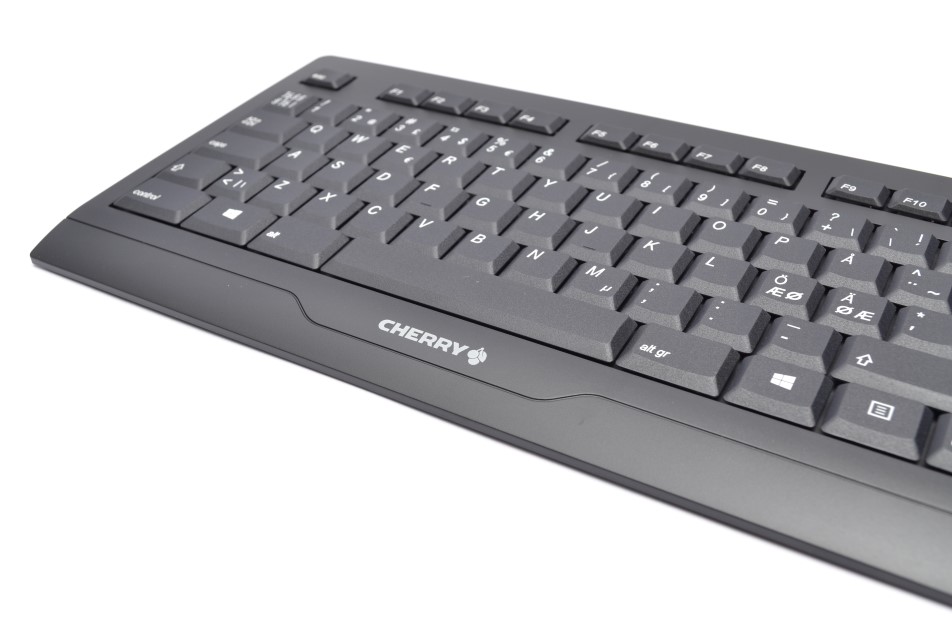 In the top right corner we find the only dedicated keys on the keyboard. These are the default shortcut keys for programs. Besides that, there is also a battery indicator. Note that there are no indicators for any of the lock keys that you normally see. So Caps, Scroll and Num Lock can be turned on without seeing it. It's a bit unfortunate, I think, but, of course, saves battery.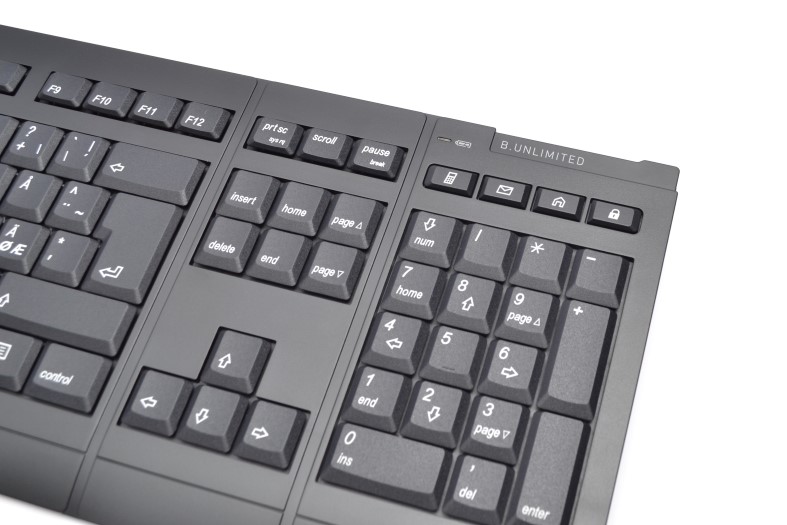 On the back of the keyboard, you can turn it on and off. There is also a plug for charging the keyboard, so you do not have to change the batteries.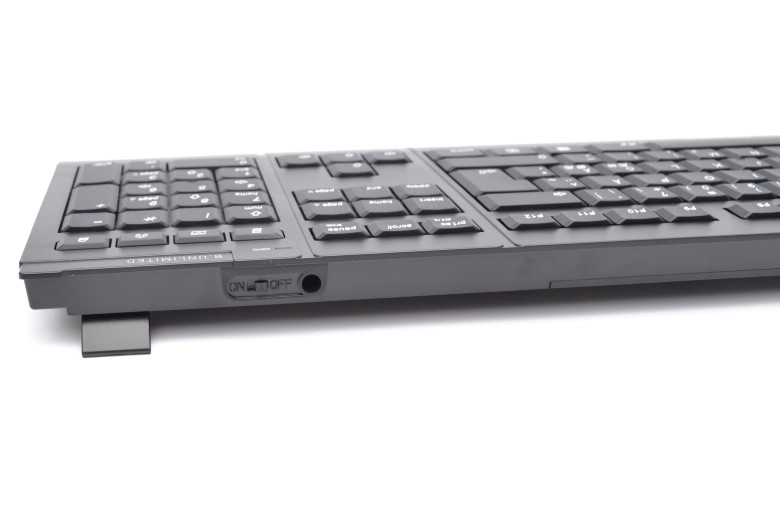 If we take a look beneath the keyboard, we find a completely flat surface with 3 rubber feet on the front. There are no rubber feet on the back. A lid in the center can be loosened so you can replace the rechargeable AA batteries the keyboard uses.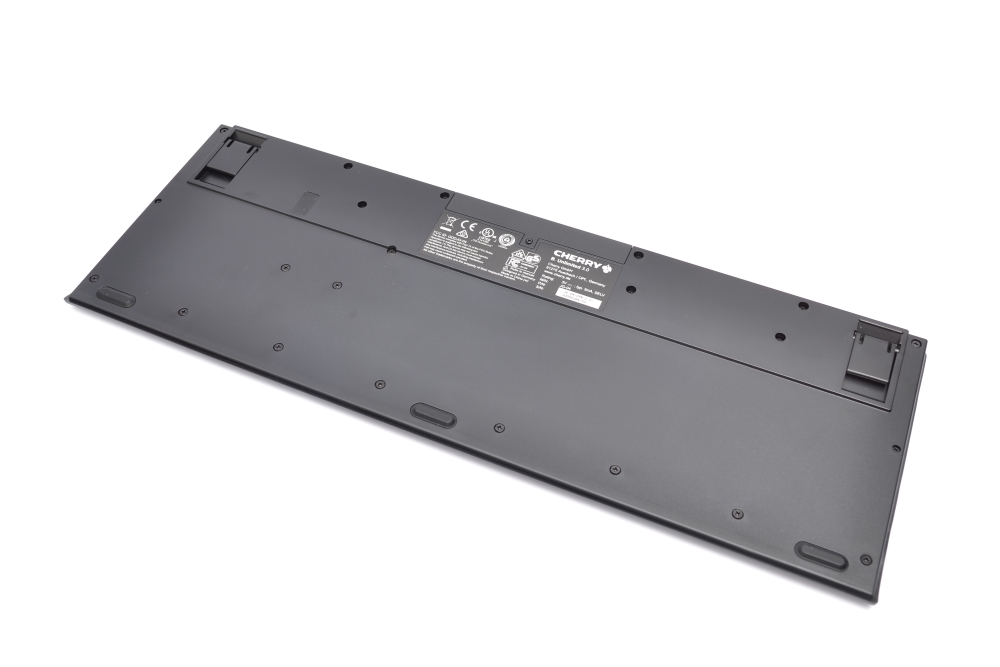 The rear feet can be unfolded so that the rear edge is raised for a better writing angle on the keyboard. These feet do not have rubber coating either.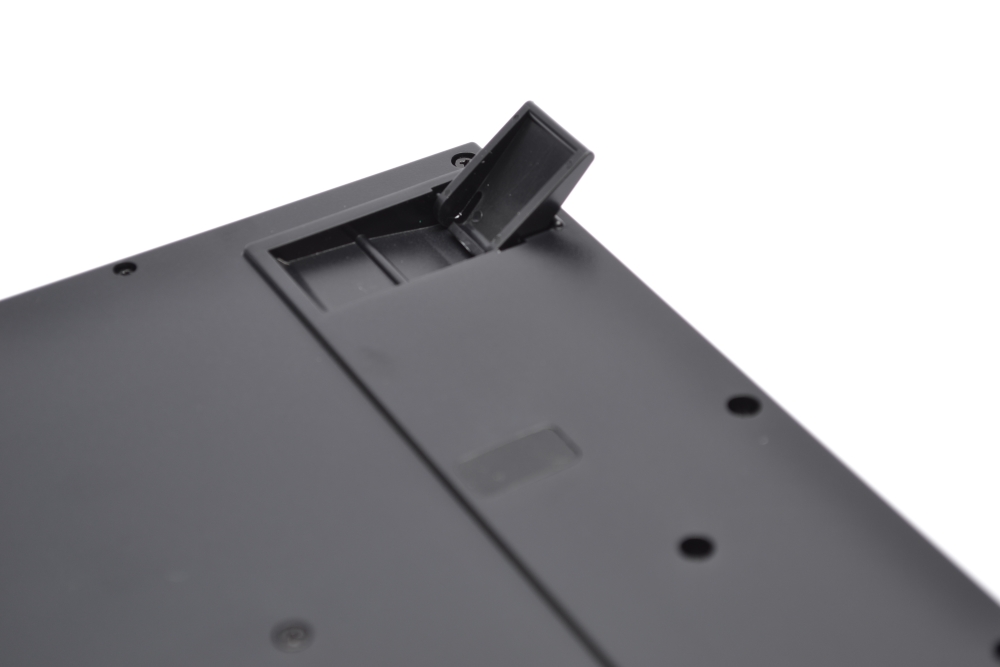 Now we have looked at the keyboard, so now we are going to look at the accessories. The receiver is a medium sized USB receiver. I'm testing with Windows 10 and there was absolutely no trouble installing it. It worked immediately. Below the black exterior, a couple of diodes flash, when there is connection and contact with keyboard and mouse.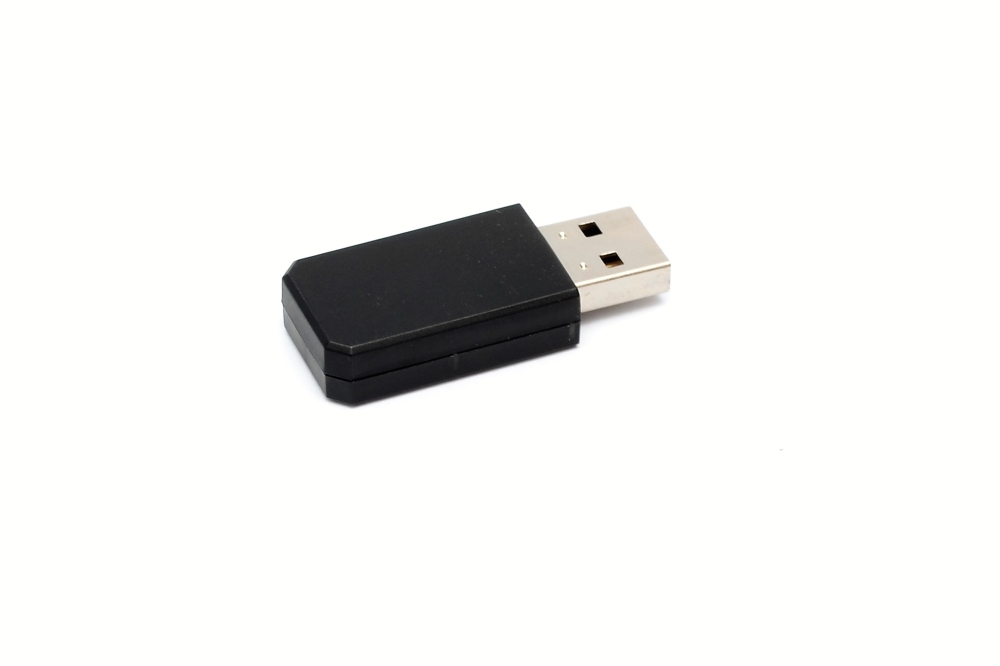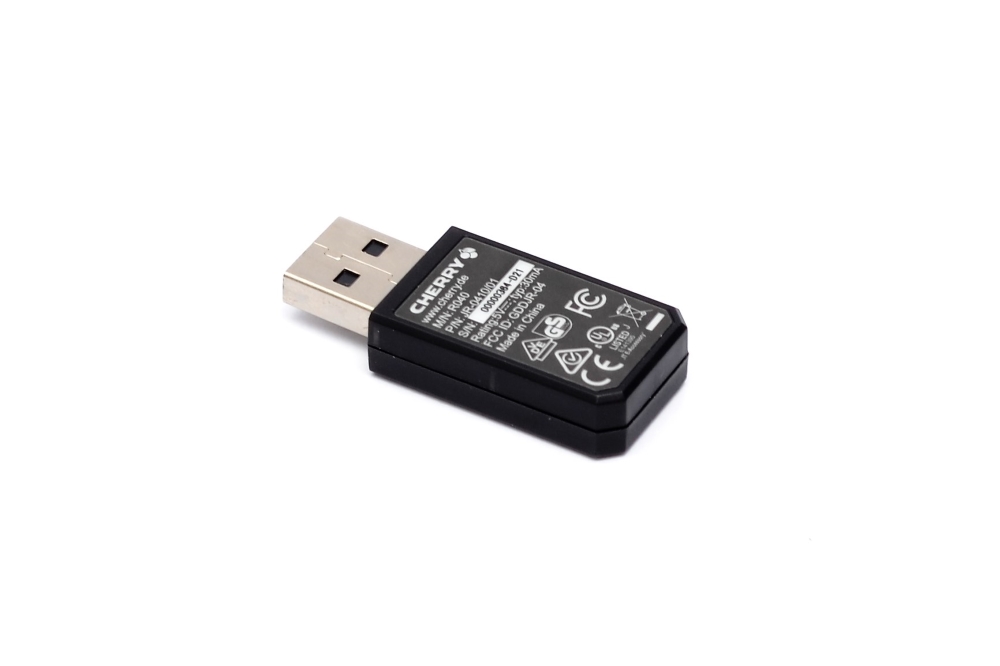 The cable provided for charging is a thin USB cable. The plug at the end is a small round plug, not a micro USB that you have been used to. So you can not charge your set if the cable breaks, as the plug is not standard.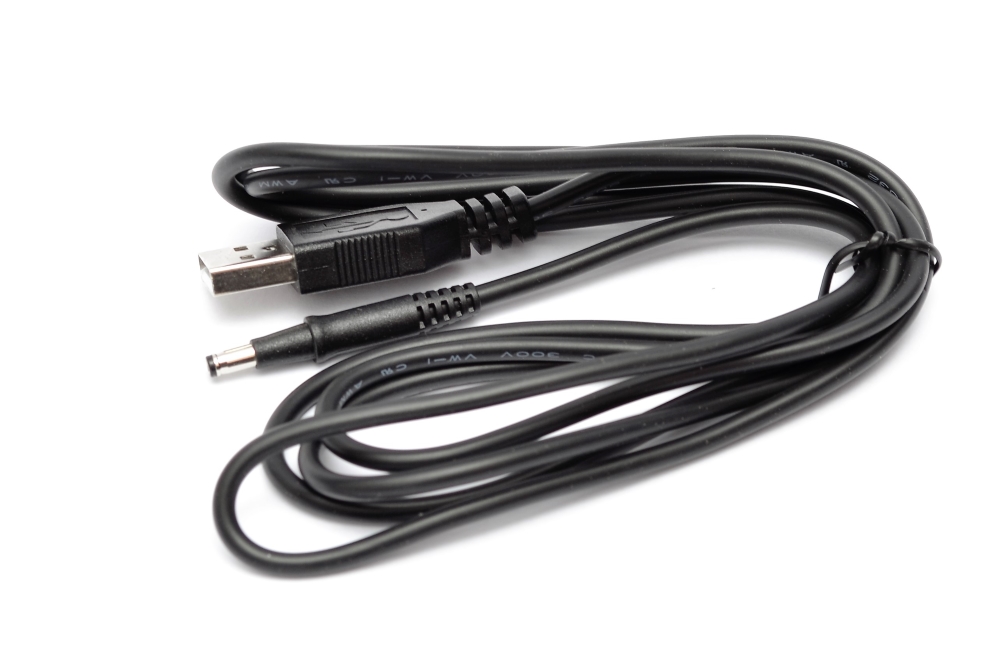 Let's see if there is software for the set.
If you do not know it and not do not read the user guide through. In fact, you would not know that software was made for this set. But it is there and you will get a little review of this.
The software Keyman is very basic. It does not offer a contemporary look or a wealth of features. But in return, it offers what you need.
You can program all Fx keys and the shortcut keys in the top right corner, All buttons on the mouse can also be programmed.
You have a good selection of options for programming the keys, which even allows you to program macro sequences on a key.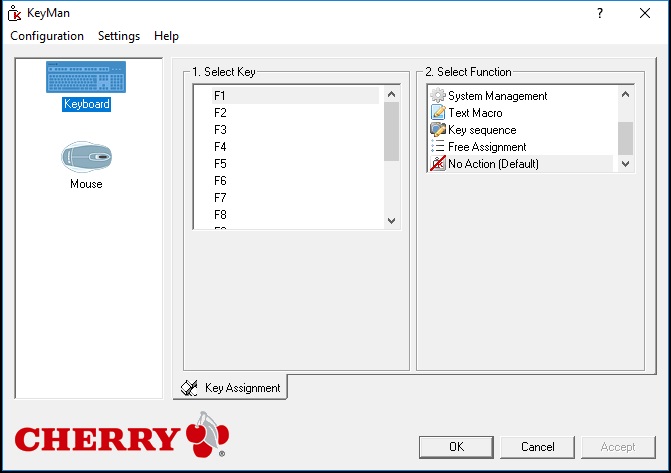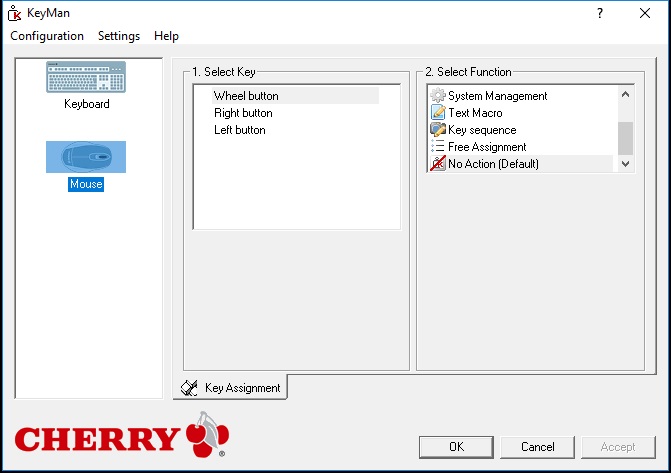 There are also some great features in the options section, and you can have the program search for standard programs for the different shortcuts. So all in all, an excellent software, but the program is a bit old-fashioned in appearance.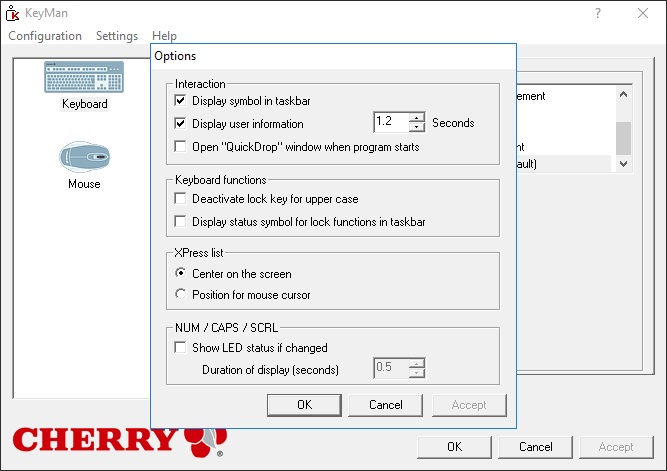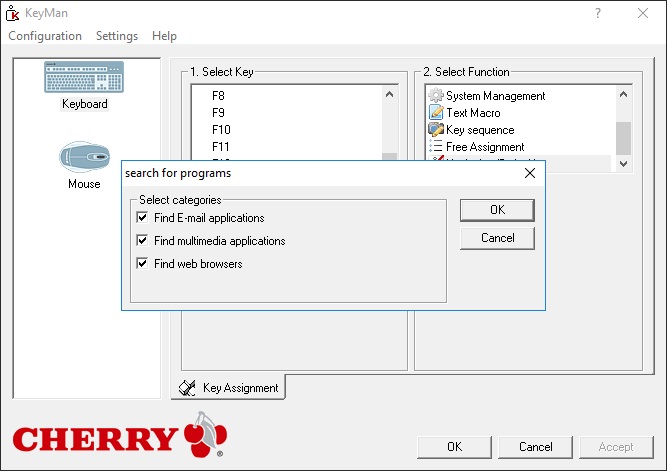 How is it then to use.
I have used the set over the last week, and is actually really happy with it.
The mouse:
The mouse is very handy and is of a suitable size. Cherry has chosen some good switches, and the fingertips have a good resistance. There is good audio feedback in the buttons, so you're not in doubt if it's activated.
The scroll button also works well, it is firm and the non-slip rubber surface makes it easy to handle.
All I miss on this mouse is the buttons on the side. I use them all the time when I'm browsing the web. It's hard to get away from an old habit like thumb buttons.
The keyboard:
The keyboard is great. I love writing on it because the keys have a good resistance and do not make as much noise as much as a mechanical keyboard. I understand why Cherry has chosen this kind of contacts for an office set like this.
Apparently, the angle of the keyboard seems to be quite nice as I have not had any discomfort using the keyboard for a long period of time. Sometimes you may get tired in your wrist or muscles in your forearm if it does not rest as it should. I did not have trouble with this.
On the keyboard, I miss diodes for whether the various 'Lock' features are on or off. You will notice it of course, but it is a bit inappropriate. However, something you can easily live with.
What is my overall evaluation.
There is no doubt that Cherry makes some good products. This product seems like it's built to last for many years and feels like quality.
But Cherry B.Unlimited 3.0 is also in my eyes, a product that has some flaws that I miss. This applies unfortunately to both mouse and keyboard.
Making a mouse, missing the buttons on the side for the thumb is a mystery to me. The buttons have great utility in many different applications, and are not only 'gaming' related.
The shortcomings on the keyboard are a bit more affordable, as I only think it is information related, what is missing here.
All in all, this is a nice set, which will make the office person happy. The young gamer will probably find this set a bit boring.
You can change the batteries to some new rechargeable AA batteries, which is great as they will not last forever. But why they choose to use a non-standard charge plug, I do not understand. This would allow you to charge both devices at the same time. A charging cable with a plug as provided here also belongs to the past in my eyes.
The kit can be purchased for around 500 DKK at the time of writing. Some would think that it is a lot of money for such a set, but I actually think the price is fair. It seems like a good and solid set that you can enjoy for many years.
My rating of this set will be a nice BRONZE star. I think the missing buttons on the mouse and the cable that do not have a standard plug means a lot.
Read more about Cherry B. Unlimited 3.0 here.