Sandberg Bluetooth Sports Earphones
Now it's time for another review on Monberg.dk.
This time we are going to listen to a Sports headset from Sandberg. They have sent me a Bluetooth Sports Headset, which they asked me for my opinion about.

Who is Sandberg.it?
Sandberg.it is a Danish company, which saw the light for the first time in 1985. Sandberg stands for good quality at low cost, and what I know about Sandberg is certainly not bad. Sandberg is also good at making products that constantly follows the latest technology and trends. You never go wrong with Sandberg products as all products come with Danish support and has a 5 year warranty on all products.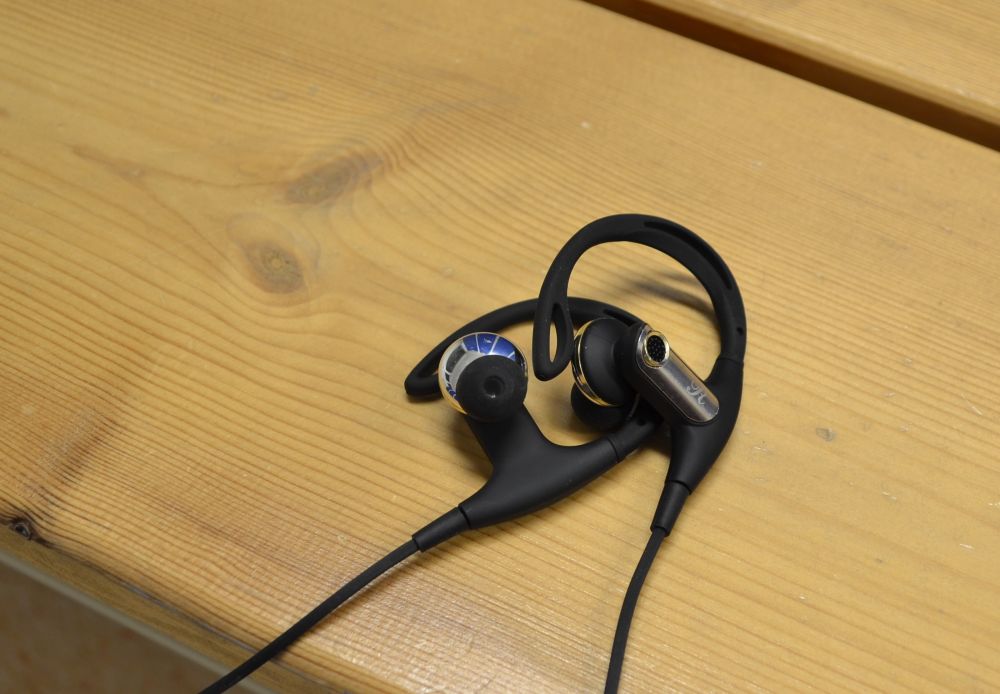 Specifications:
Let's start with the specifications on the headset. You get as much as 8 hours of playback and impressive 250 hours standby. That is some of the things you get with this headset.
Bluetooth and Charging:
Bluetooth 4.1 CSR 8645
Supports A2DP, AVRCP, HFP, HSP
Up to 10m wireless range
Bluetooth frequency range: 2.4 GHz-2.4835 GHz
Battery:
Rechargeable 110mAH Li-polymer battery
Up to: 8 hours playback / 250 hours standby time
Charge time: Approx. 1.5 hours
Charging input: USB DC 5V
Earphone:
Frequency range: 20 Hz – 20 kHz
Impedance: 32 ohms ± 15%
Sensitivity: 100 dB ± 2 dB
Driver unit: 10 mm
Microphone:
Frequency range: 30 Hz – 16 kHz
Impedance: 2200 ohms
Sensitivity: -54 dB ± 2 dB
Directivity: Omni
Package Content: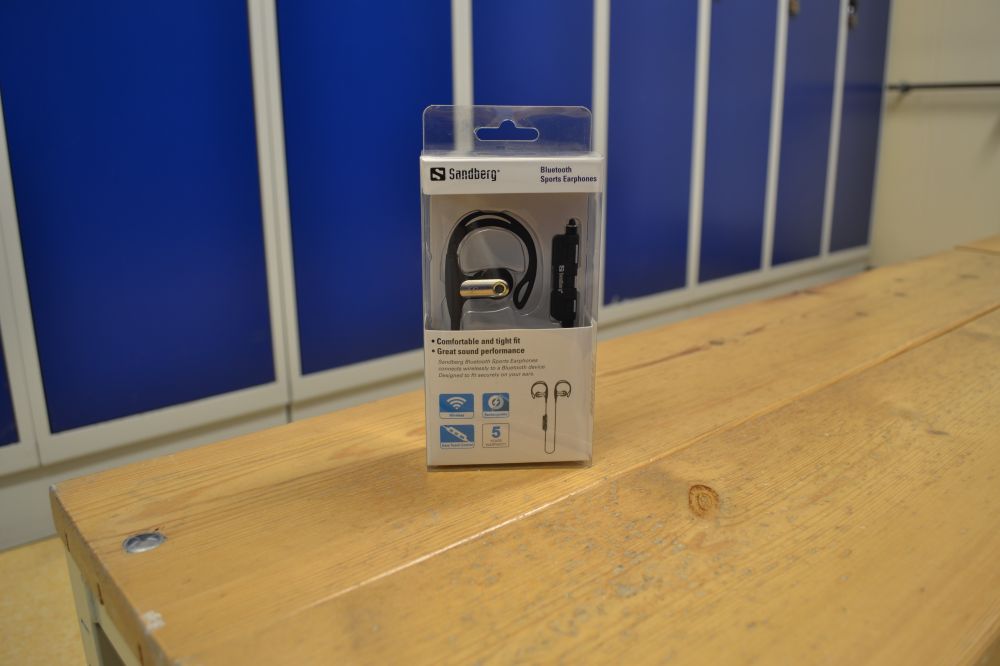 The headset comes in a transparent package, so you can see the product as it is. Outside on the package is various specifications. There is no doubt about what you buy, when you grab this package.
Inside the package you will find a small user manual in English. It is easy, so you get a fast start using the headset. Then there is a USB charging cable, but you can use your standard micro USB charger from your smartphone, as it is the same connector.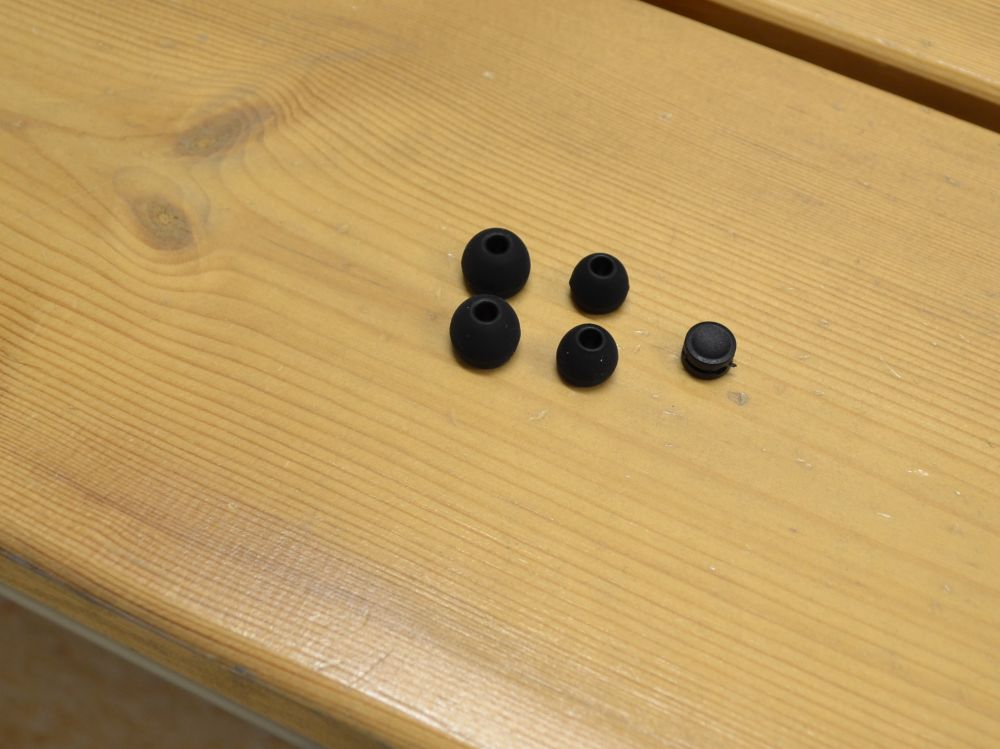 There are extra ear tips with the headset, so you have 3 sizes to choose from. Then there is a small rubber collectors, which can be used to assemble the wires.
The Headset:
The headset is a small Bluetooth headset with a battery in the small remote. It's impressive that you can have amplifier, Bluetooth Receiver and battery into such a tiny package with 3 buttons, a microphone and a LED. I am impressed.
The wire between the speakers is about 55 cm. which seems to be a sufficient length. If you should have the need, you can use the supplied collector to collect the wires and thereby make it shorter.
The remote control has 3 buttons and a small rubber cover for the USB connector. The buttons are on/off and volume up + down. The buttons have multiple functions. For example, you can change tracks forward and back, by pressing twice on the plus/minus buttons. On/Off button does work as take/hang on, for phone calls.
On the back of the remote control, there are two small holes. One is for the microphone and the other is for the LED that shows the status of the headset. There is also audio feedback on the headset with beeps, depending on what you do with it. Everything is super easy to understand and operate.
The Test:
Of course I've listened to a lot of music to get an idea on how the headset plays. And then I tested the microphone, to find out whether it can be used for calls.
Comfort:
I am not used to, clipping a headset to the ear this way. The result was that I initially had a little soreness on the top of the ear, where the hanger is. However it disappeared, after a period of use, after which I hardly noticed I had it on anymore.
When the headset first sit on the ears, it sits firmly so you can easily do sports, run and train with the headset.
You can have the wire either in front or back of the neck, which is very convenient. However, if you have to answer calls and use the remote control is the most convenient with the wire in front.
The remote control operation is super easy when you get to know it.
I also tested the Bluetooth range and it seems that the headset can easily transmit the 10 meters as promised in the specifications.
The sound:
I have listened to very different music, to form an impression of how it sounds in general.
Sandberg has actually managed to make a headset that sounds really good. There is good depth in the bass while you also get all the details from the treble.
It's not like a super expensive over-ear headset, but it plays surprisingly well. I have among other things, listening to the latest album from Burhan G, and he's someone with a lot of different details in his music. I got every detail, while the bass drum and the bass could clearly be heard in the background. Yes, I would actually say that it could be felt in the ear canal.
The microphone:
Then there is the microphone, which is not the ground reason to buy this headset. It can be used but said mildly, it records everything in the surroundings. There should not be noise around you before it begins to interfere with the conversation.
I suspect, however, that you do not use the headset for long conversations. But for good music while you exercise. And that is what you get with this headset.
My opinion:
It is time to gather the thoughts and evaluate the headset.
I think once again that Sandberg has managed to make a very good product for the price. You get a headset that plays really well. It has long battery life and can be recharged in 1.5 hours, which again is not very much.
There is certainly nothing wrong with sound quality, and you can use the headset for phone calls if necessary. The microphone does not invite to hour long conversations in a noisy environment. But running in a quiet forest, or are you alone in the gym. Then you can easily talk in it.
The headset is priced at 299 DKK from Sandberg, which is a quite nice and appropriate price for this headset. You get a good headset for the money, and maybe a bit more.
I choose to give the headset a fine bronze star, as the price and quality on the headset hangs together perfectly. You get your value for your money here.
Link to Sandberg Bluetooth Sports Headset