ASUS Centurion 7.1 Channel Headset

There is a lot going on at ASUS at the moment, and we have chosen to take a look at some of their new products.
Let's start by taking a look at ASUS's latest product in the headset category, where they have made a new 7.1 channel headset called ROG Centurion. Note that there is no virtual surround, but real surround sound with 7.1 real channels.
ASUS ROG Centurion is built in sturdy plastic, and comes with its own amplifier and sound box. In the box there are many different options to choose from. So you have it all at your fingertips up on the table, and you can adjust the sound as you play.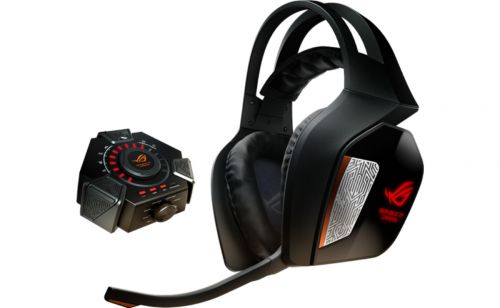 In addition to the supplied headset has extra ear cushions so you can choose from fabric or leather. And last but not least, the headset comes with a stand so it will not be lying around on the table.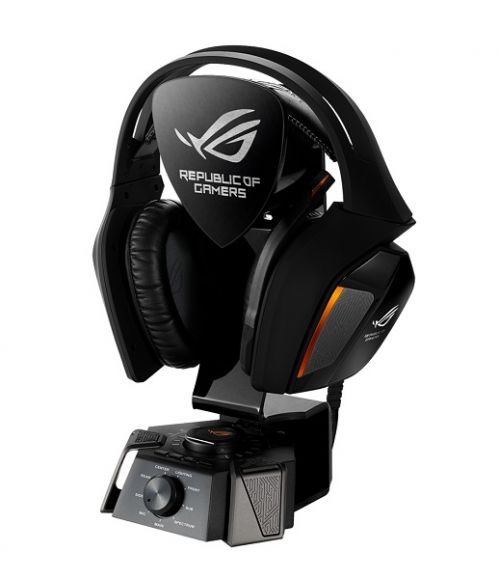 The headset connects to the USB into the computer, so it's all done digitally, directly to the sound box, where sound so are converted. Of course there is also a driver, where you can set a lot of things, and determine what to control on the box.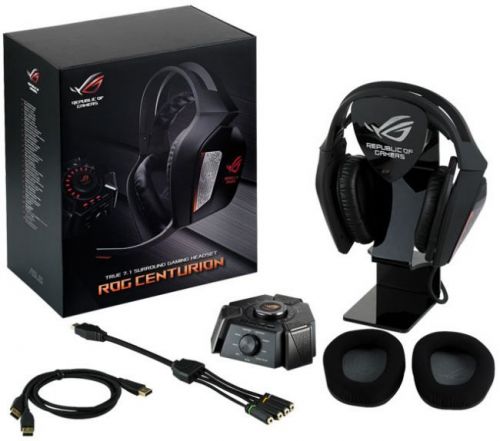 ASUS tries with this product to get away from the term 'Virtual Surround. If you have to mention something like surround, you may as well do it properly.
I've been out on the major databases in Denmark and look for a price. And it is just under 1800 DKK. It is a fairly high price, but I'm sure that you get good value for money.
To read more about the headset, you can get to the product page by clicking the image below.