Google Nest Mini 2. Gen
I'm beginning a whole new era in our home. Smart home is the way forward and it is becoming more and more. If we look at IKEA, they will soon have implemented the entire home as a smart home with curtains and lights and sound. We will not get around it.
In my setup, I have chosen Google as the system. There are several others, but Google will be the best fit for us.
Therefore, the first review in the smart home category will then be by the Google Nest Mini, which is the 2nd generation of the Google Mini speaker.

Everyone knows Google, so they hardly need a presentation.
What's in the box.
The box you receive is a nice little white box. Various specifications and features are printed on the outside.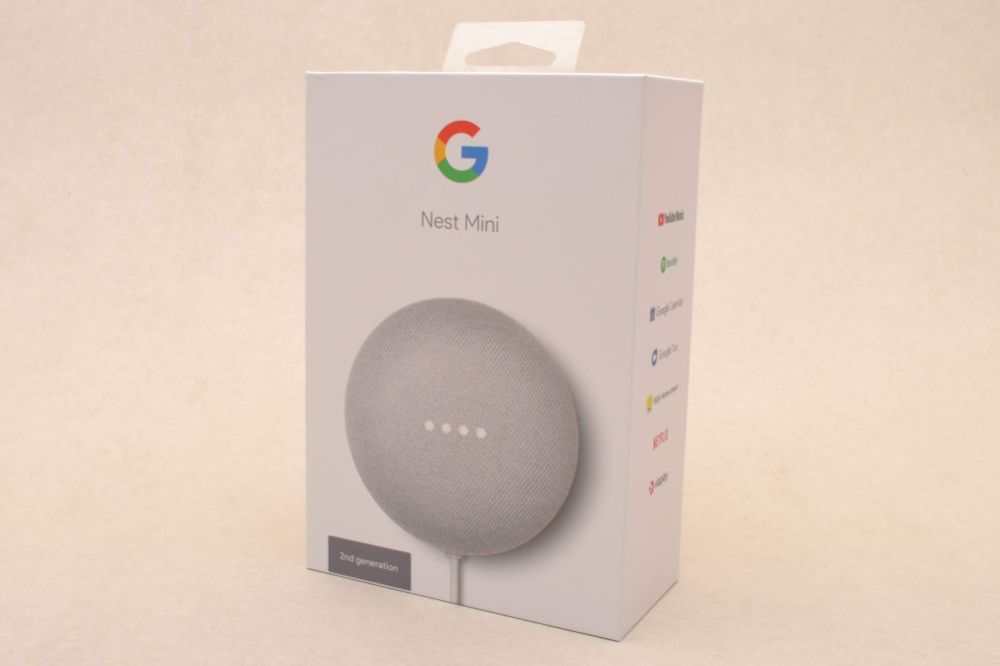 Inside the box we find a power supply with cord, the Google Nest Mini itself, and some guide and warranty description.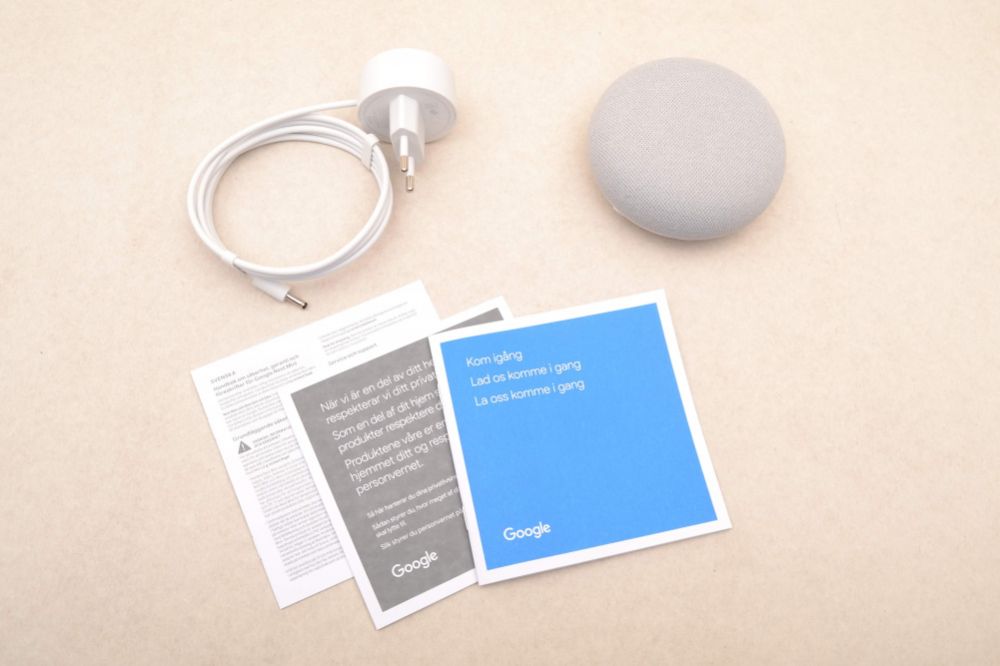 The technical specifications.
It is a small powerful unit controlled by 3 microphones and a powerful ARM processor. Note that Bluetooth connection is possible. So you can connect a Bluetooth speaker to get better sound on your device.
Mål og vægt
Diameter: 98 mm • Højde: 42 mm • Enhedsvægt: 181 g
Farver og materialer
Lysegrå • Mørkegrå
Forbindelsesmuligheder
Wi-Fi • Understøttelse af Bluetooth®
Strøm og porte
15 W strømadapter • DC-strømstik
Højttalere og mikrofoner
Google Assistent • 360-graders lyd med driver på 40 mm
Sensorer
Styring ved kapacitiv berøring • 3 mikrofoner med stort lytteområde
Processor
Quad-core 64-bit ARM CPU på 1,4 GHz • Motor af højtydende maskinlæringshardware
Understøttede operativsystemer til Home-appen
Android • iOS¹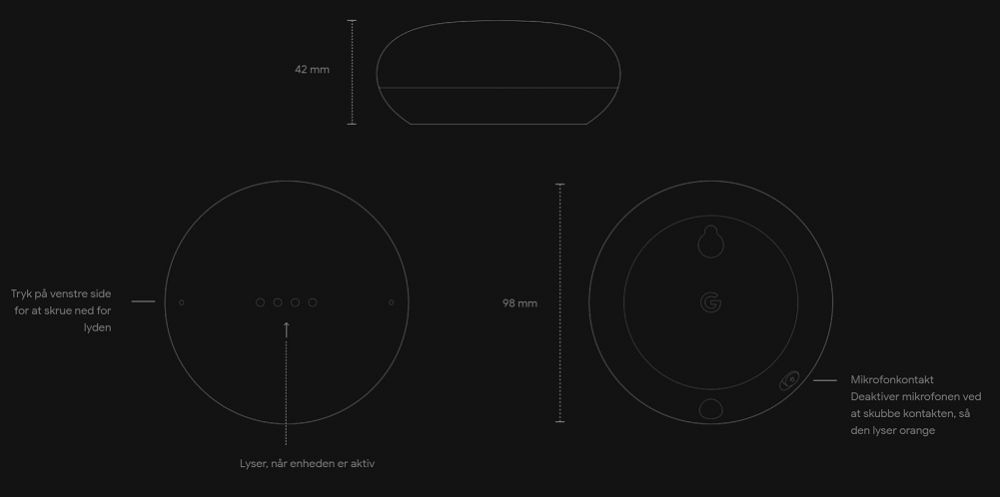 Let's have a look at the product.
The Google Nest Mini is covered with fabric on the top. It's a bit like you know it from various Bluetooth speakers, perfectly tight and fine. You can also buy it in dark gray, so you can customize it to the environment it now has to be in. The old model Google Home Mini was also available in red.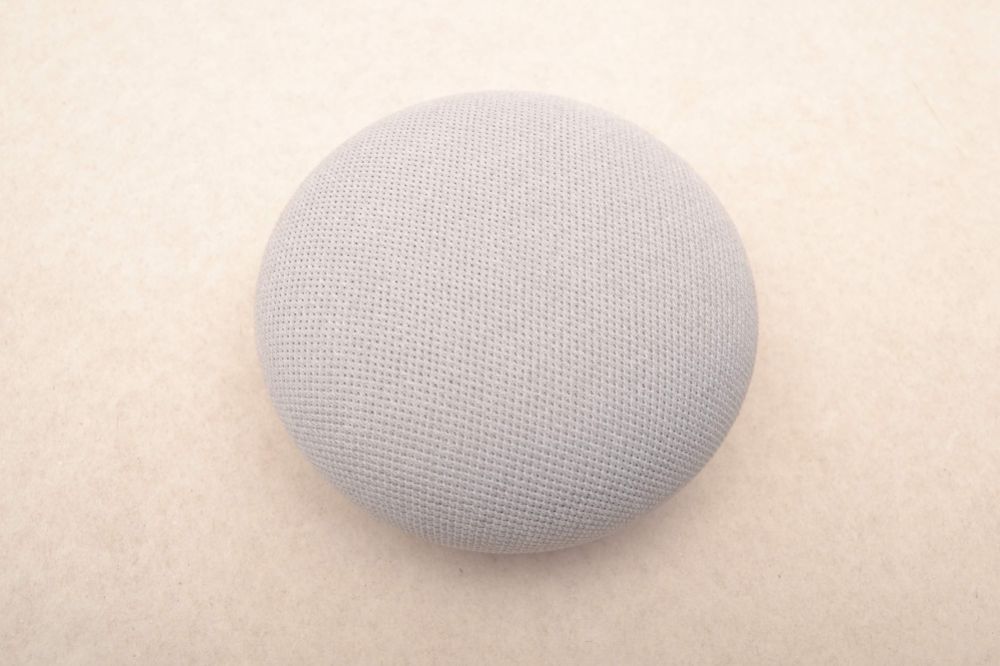 One of the innovations of the Google Nest Mini is that you now have the option of hanging it on the wall. The old model did not have a mounting hole on the back, so you had to have some kind of holder. The back is rubber-coated, so the speaker will also be slip-proof on a shelf or table.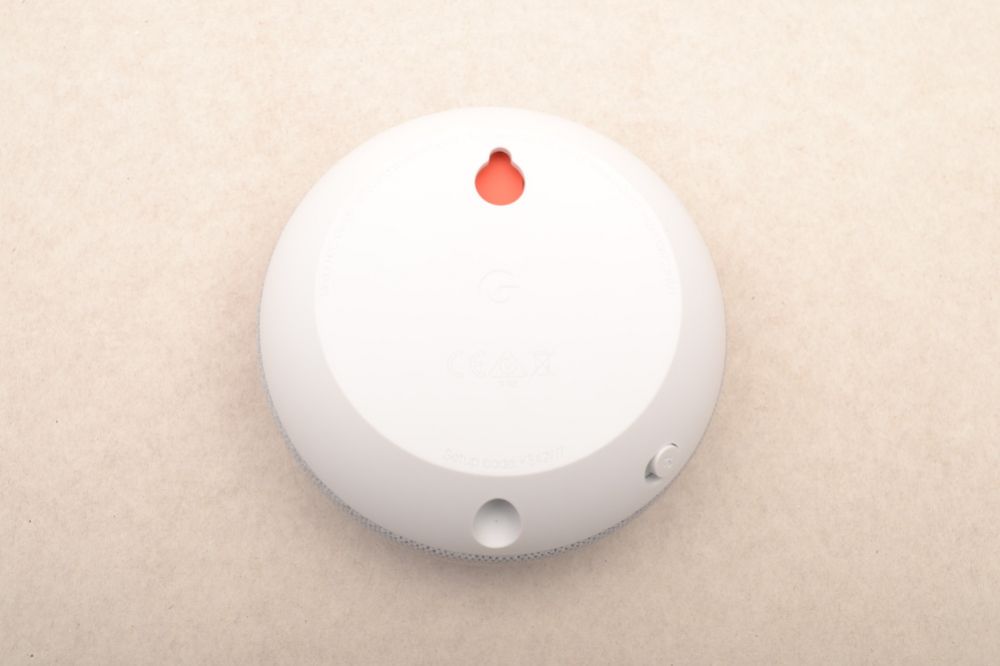 On the side of the speaker we find a microphone switch. Usually the speaker listens to everything that is said around it. So if you want to be completely private one day, you can turn off the microphone. However, the speaker responds only when you say Hey Google or OK Google.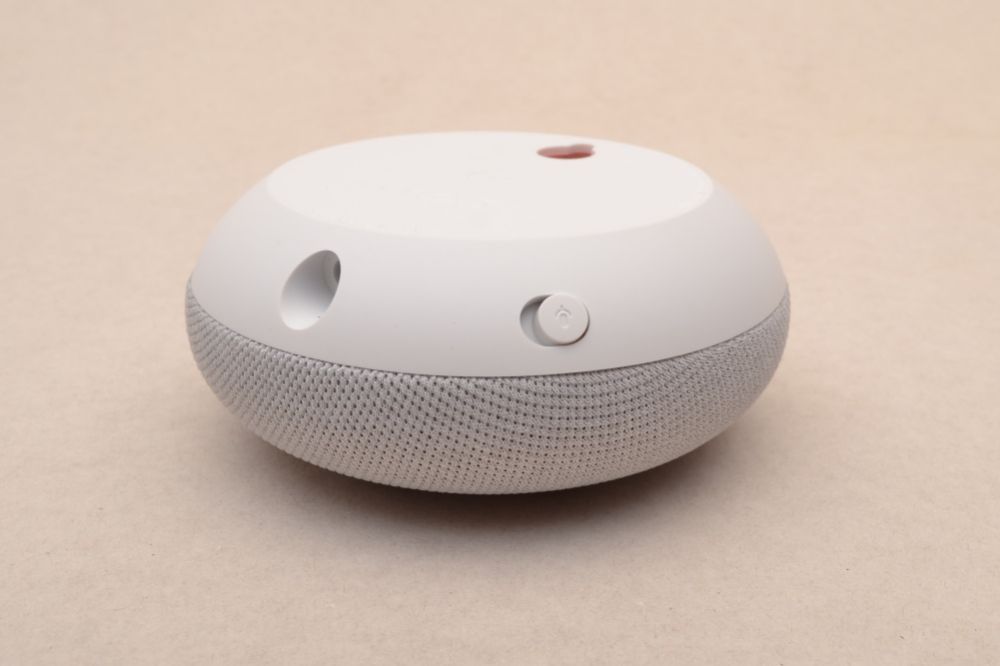 Another thing that has changed on the new model is the power plug. Google has chosen to move away from micro USB, which is otherwise standard for all such small devices, and has now opted for a DC connector. It is a bit of a shame as you can no longer switch the cable to the length you want to use. The adapter comes with a small 2 meter cord and that's what you are do with. A bit unfortunate.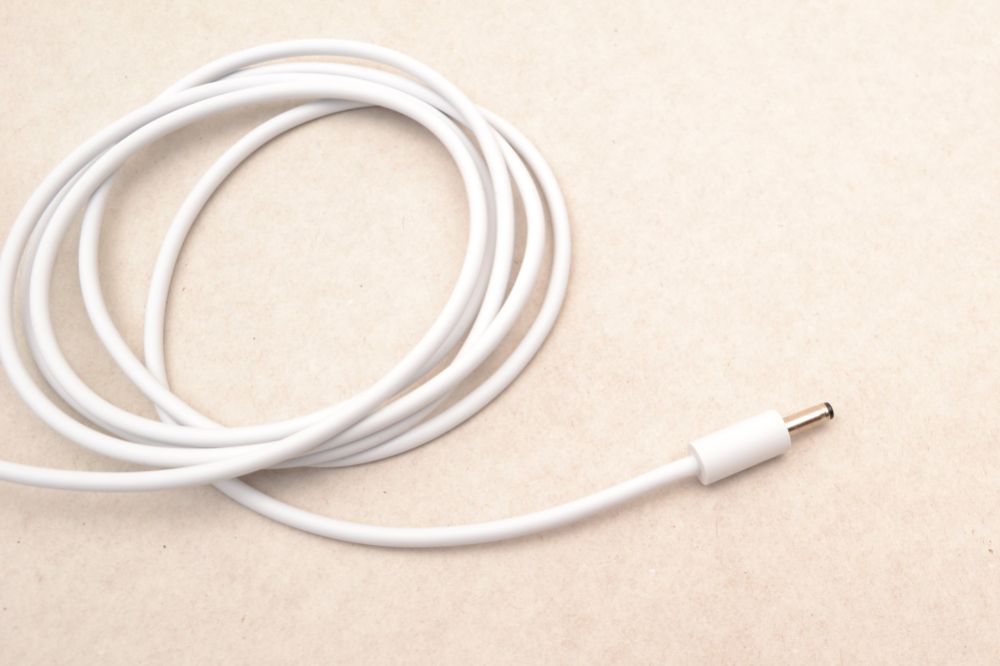 The software - Google Home.
All communication with your smart home typically takes place through the Google Assistant and Google Home. These are the two apps that communicate with each other and with all your devices.
There are a lot of other smart home apps, and you almost have to install a new app for every product series you have in the home. But it all comes together in Google Home, where you can then use Google Assistant (Or your Google Nest device) to talk to.
In Google Home, you have to install your speakers, as I have done here. It is an easy and fast process, and if you follow the user manual you are qiuckly up and running. The speaker requires Wi-Fi connection, but you do not need to be on Wi-Fi with your cellphone once the speaker is installed.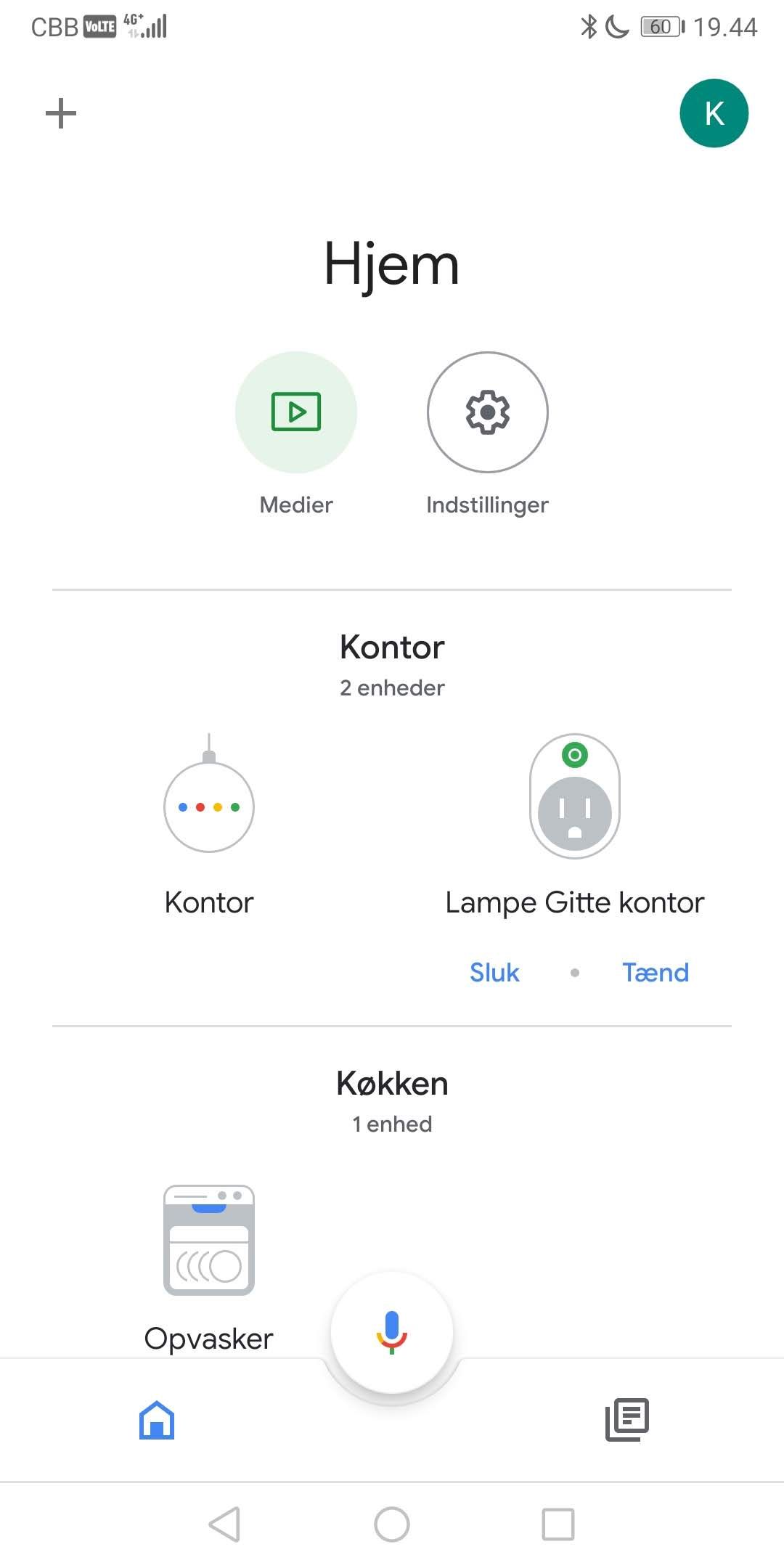 How is the new family member.
You just have to get used to the new 'family member' and learn how to use it. You can ask the speaker a lot of things, and it is just the imagination that sets the limit. Yes, and just how much the assistant actually knows and can figure out. Because it is not quite so developed in Danish yet, so you run your head against a wall once in a while.
Is the speaker a good listener.
The Google Nest Mini has a total of 3 microphones placed on the surface. It actually enables it to hear what is being said at quite a distance.
We didn't have any problems with it, even when standing in the hallway talking to it, asking it to turn off the light.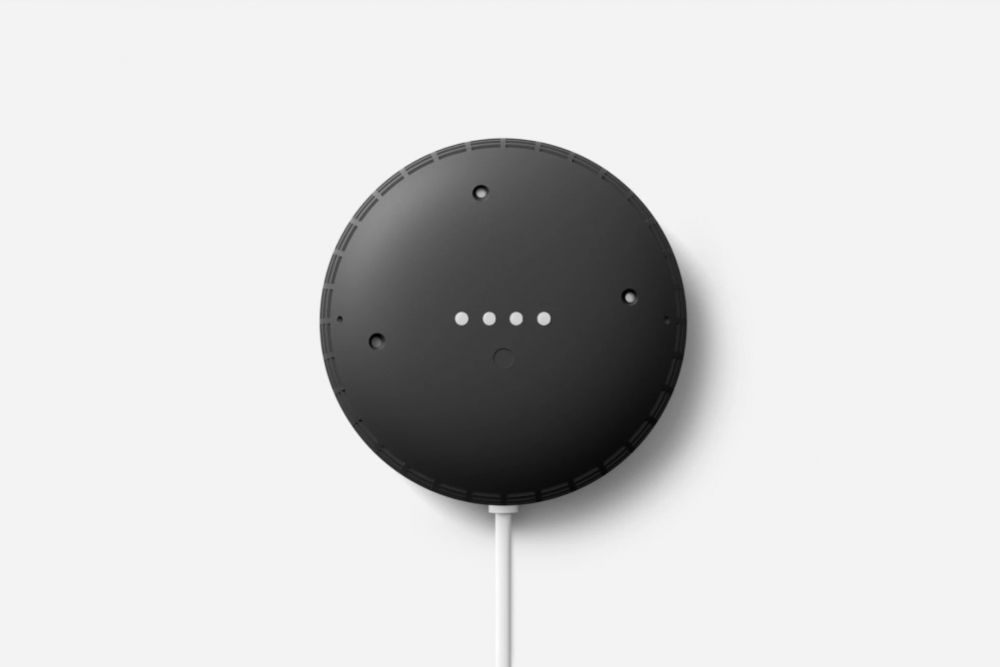 Be precise with your commands.
Another thing I found out during the test period here is that you have to be a bit specific about what you are asking it to do. In the setup, you tell what room the speaker is in. And if you ask the speaker to turn off the light (If you have programmed light into Google Home) yes, it turns off the light in the room it is in, and not in the rest of the house. If it has to turn off the light throughout the house, ask for it. It's smart :)
How good is the speaker sound.
The Google Nest Mini should be improved in all areas compared to the Google Home Mini. That should also apply to the sound, and it's actually quite impressive to be such a small speaker.
There is good depth, and you clearly understands what it says to you. It can play quite loud, and since you can use it for both music and radio in addition to normal speech, it is quite important.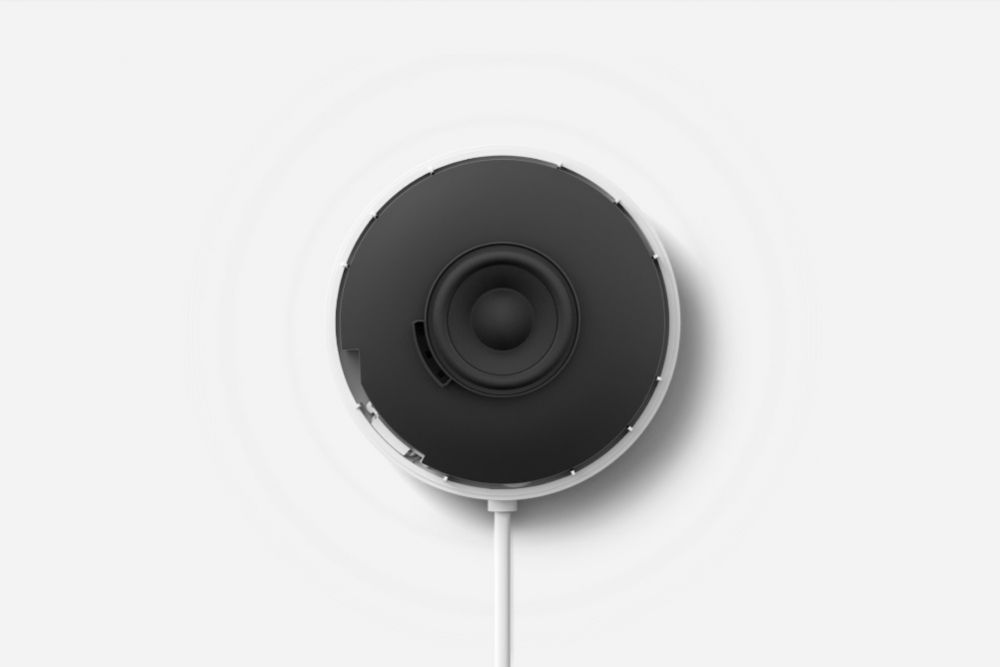 Programming of multiple family members.
You can make voice recognition of all family members who must be able to control the speaker, or 'home'.
Once programmed, it actually works pretty well. The speaker can know the difference between the different voices, and can then help you as good as possible and adjust the different results.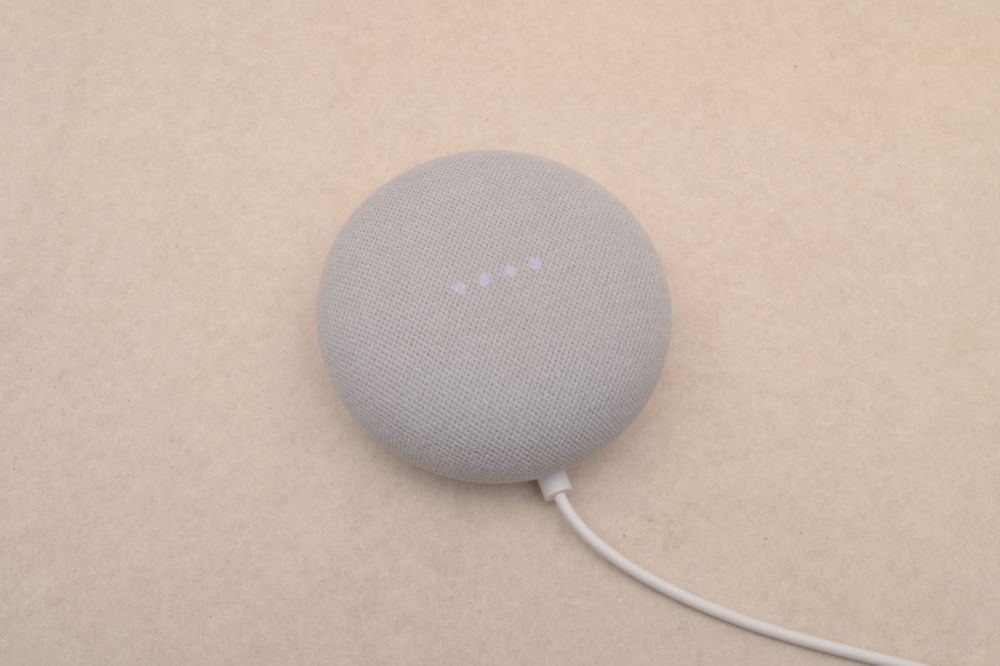 The lights.
There are 6 diodes in the small speaker. 4 in the middle, which is used to show how high the volume is, and two in the side, which show up and down buttons.
You can flip the buttons around in the speaker setup so that if the left button was volume down then that is volume up. It is quite smart, since it depends on whether the speaker is on a surface with the cord away from you, or whether it is hanging on the wall with the cord down.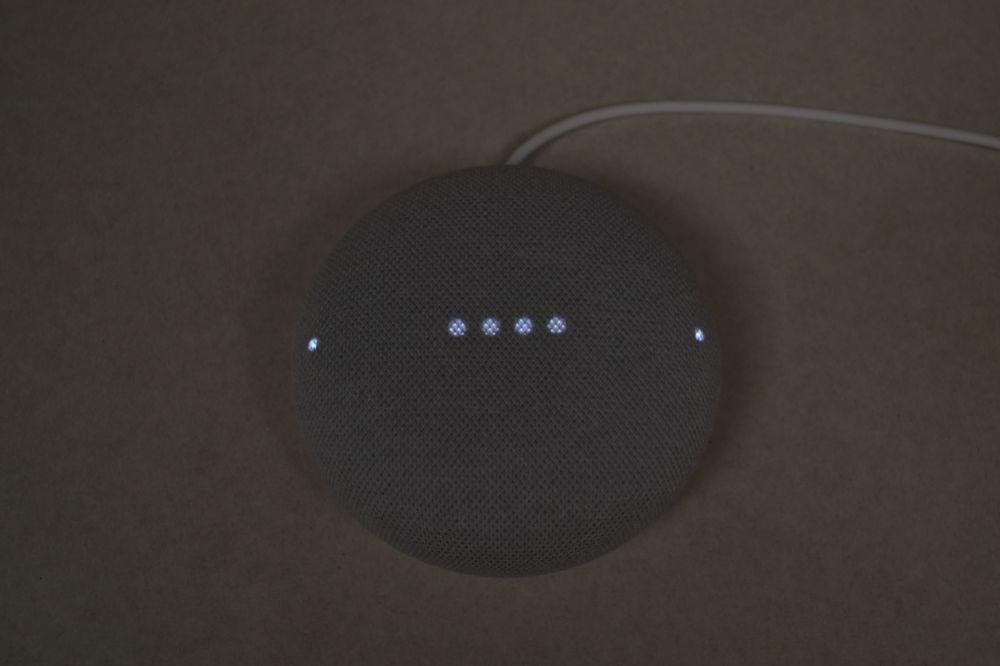 The middle diodes in the speaker start to blink and light up when you say 'OK google' to show that it is listening. That way, you know it is ready to receive your question or command. It also comes with voice and audio feedback.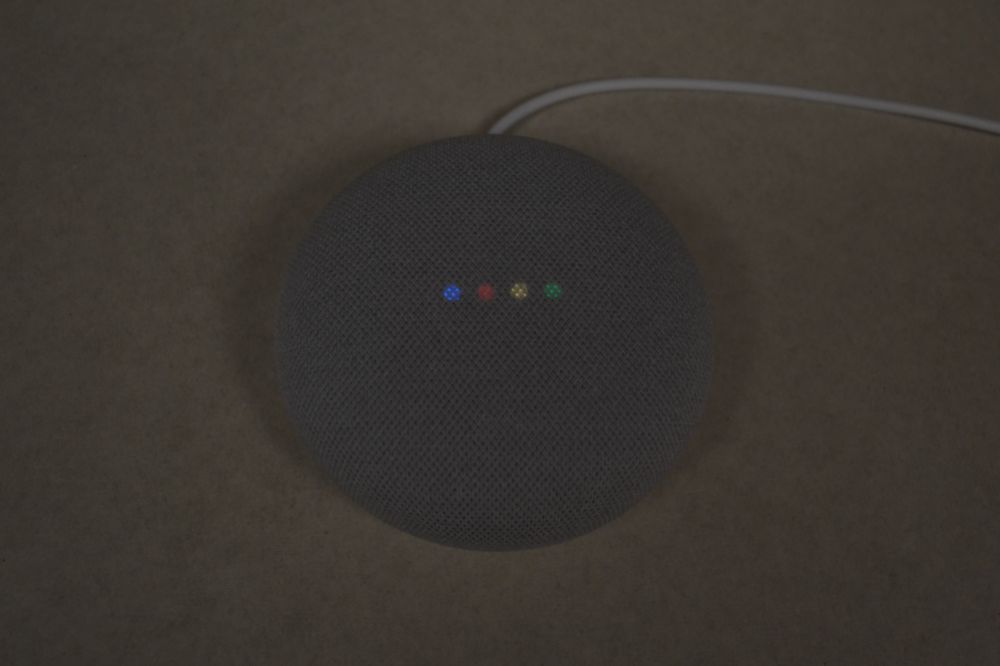 What is the evaluation then.
Smart home is the future, we can't help it. I am quite convinced that my wife is not so impressed. But she lives with it, and all my crazy gadgets and ideas. (How can I resist to love her).
I am actually impressed with how far it all has come, and I am SUPER happy that it can be done in Danish. I would hate to have to sit and speak English to the speaker. However, its use is a bit limited in languages ​​other than English, but you learn to get around it. There are also some features of Google Assistant that don't work in Danish yet, including things like routines (Automatic things when the sun rises or sets, or automatically turns on the light when you get home when it's dark) To have these features, you have to switch to English.
One thing I could have wished for in this little speaker was a battery. Just like a Bluetooth speaker, so you could just unplug it, and possibly bring it outside or in the workshop to play some music, and search the web for answers when you just need it. Unfortunately, that is not an option.
You do NOT need a speaker to make your home smart, but it does make it easier. In theory, you can use your mobile phone where you install Google Assistant and Google Home. So, in theory, you are good to go.
The pricing:
There are many of these types of speakers on the market, both for Google and Alexa (Amazon). This Nest Mini from Google costs around 350 DKK online, and you can buy it directly through the Google webshop, but it costs 499 DKK. So a little more. Then you can personally assess whether it is expensive or cheap.
The overall assessment.
There is no doubt that smart home is the future. There are many systems that can make the home smarter, with IKEA and Philips HUE, among others, being among the largest manufacturers on the market. Google makes it easier and more fun with their speaker and other devices that can communicate directly with Google Home and Google Assistant.
I think the price, may be just over the top. Google could have offered these products a bit cheaper so everyone can join. Especially here in the beginning, and on their smallest product like this one.
It makes me want to give this speaker a SILVER rating. There is still a shortage, among other things, for power cables that are not compatible with today's standard, and the assistant missing advanced options like routines (in danish).
Read more about the product here:
https://store.google.com/product/google_nest_mini