Fantech MP44 Gaming Mousepad
I have looked at another product from Fantech. This time I'll give a small review of their SVEN MP44 mouse pad, which is a proper fabric mat.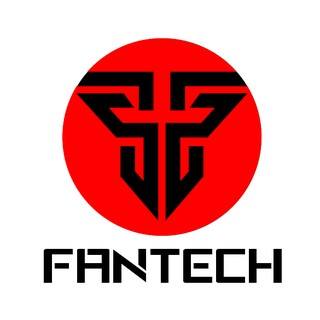 Fantech is a manufacturer from the East, which is imported by USB-Port.dk as an attempt to get good products at low prices to the Danish gamers.
Let's watch a small video of the product.
The packing.
The mouse pad comes in an elongated box where you can feel the structure through a small hole. Around the box is printed various specifications in different languages.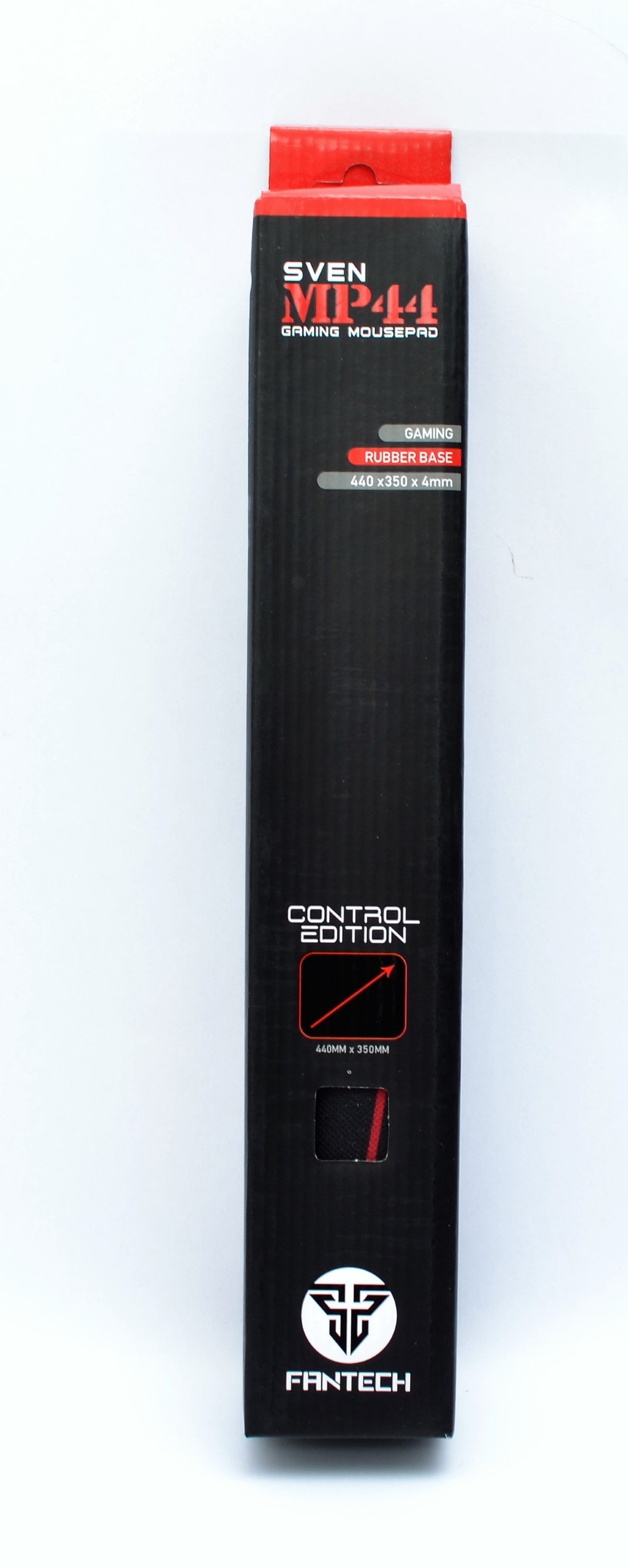 The technical specifications.
As you can see, the mouse pad is quite big, which I also show in the pictures a little later. It is a soft rubber mat with fabric surface in a slightly rough structure.
Size: 440x350 mm
Thickness: 4 mm
Base: Non-Slip Rubber
Surface: 3D Tecture Wave
Having a closer look at the mouse pad.
Fantech SVEN MP44 is a super nice and quite big mouse pad. The SVEN series is available in several different sizes from MP25 and up to MP80 which is a full size desktop mat for both keyboard and mouse. The one I received is a big ordinary mouse mat.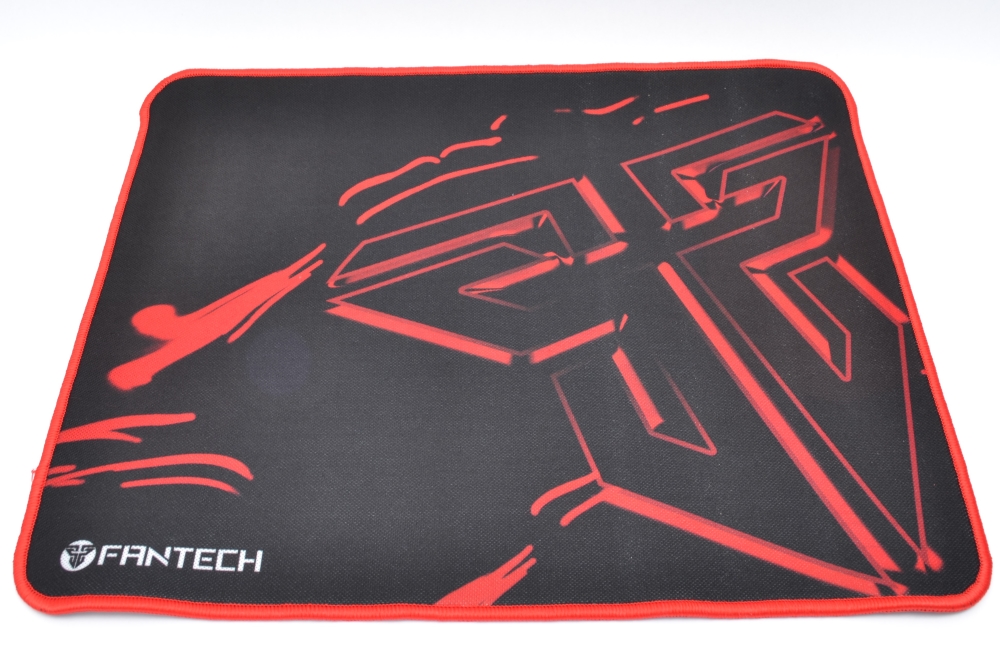 In the lower left corner we have a Fantech logo, so you are not in doubt about the manufacturer. All graphics on the mouse mat are printed, but not with print that changes the surface structure.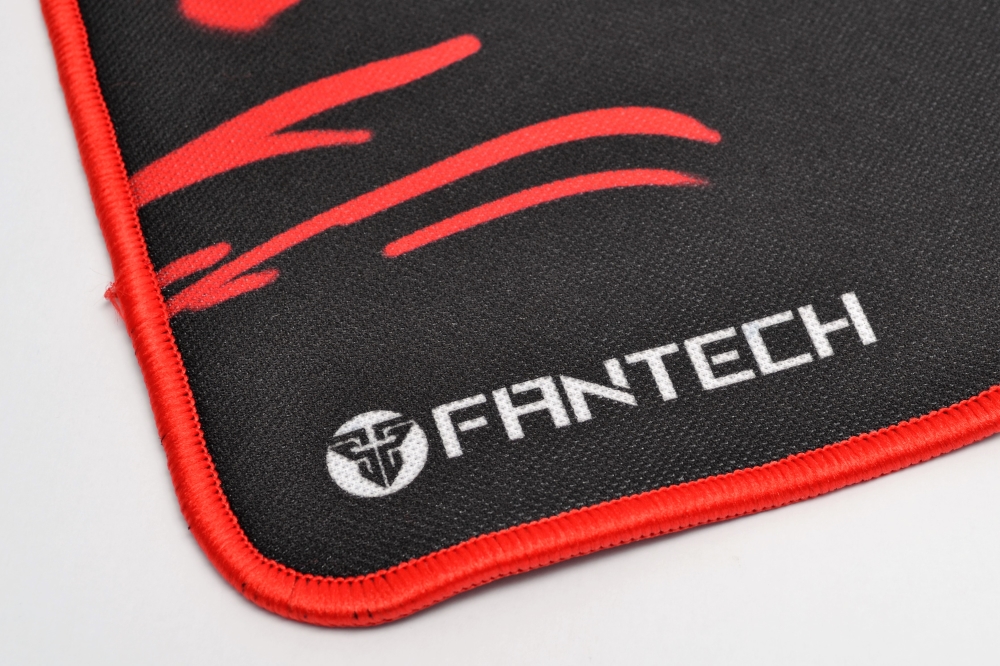 The edge is stitched all the way around with a form of soft silk or nylon string.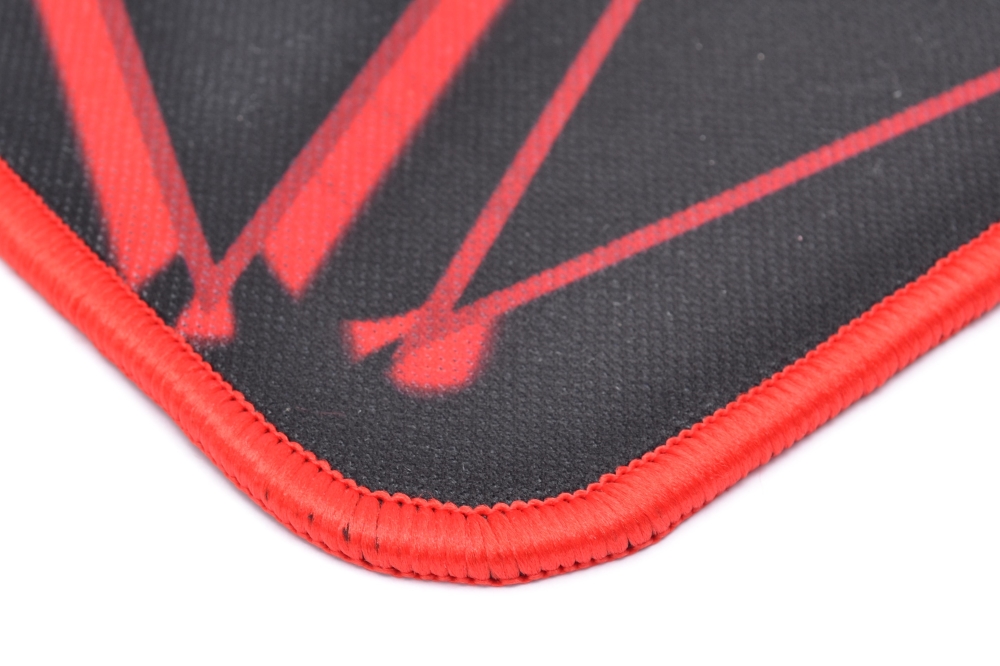 The back of the mouse pad is pure rubber with a little texture on it. This makes the pad very firmly on the surface.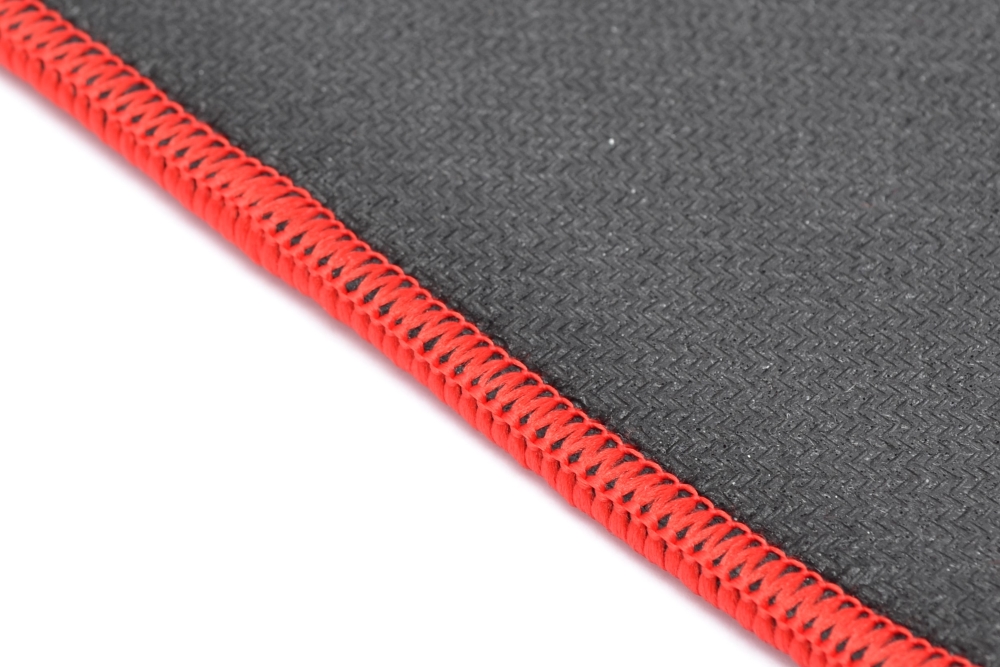 The surface of the mouse pad itself is a bit rough in the structure. I have tried other mats where the surface was completely smooth. That does not apply to this mouse pad.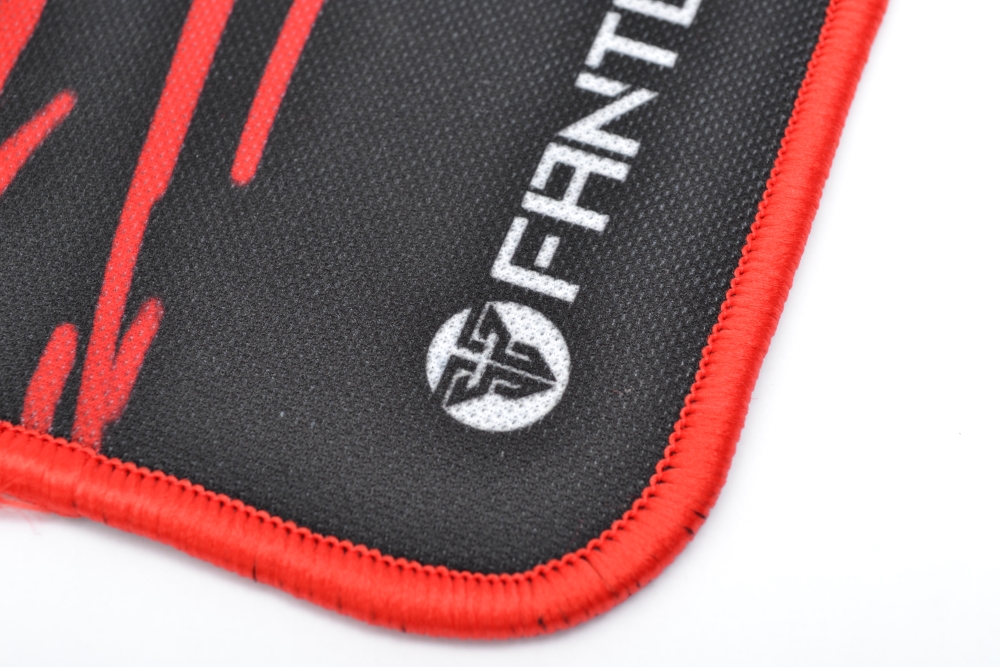 How is it in use then.
I have tried the mouse mat over a week's time and actually grown quite fond of it.
The comfort:
Since the stitching at the edge of the mouse pad is very soft, it does not give any irritations of any kind. I have tried other mouse pads where the stitching made you feel sore where you had your forearm, which was quite uncomfortable in the long run. There is no problem at all with this model.
Performance:
I use an older Logitech G9 mouse and had no problems with it. It tracked 100% perfectly on the mouse pad, and it all just worked great. The rough surface is no problem at all, maybe even makes the mouse track even better.
The structured underside of the mouse pad makes it firmly put on the surface. It's not all mouse pads that that is made that way.
Size:
I'm glad that Fantech makes this mouse pad in many different sizes. MP44 is a bit too big to my setup, but fortunately, MP25 and MP35 are smaller than this. Unlike MP44, you can also get an MP64 and MP80 that are even bigger and wider. That way, Fantech ensures to meet all needs.
Below is a picture of MP44 with a Rival 500 mouse on, which is a standard mouse in size. As you can see, there is plenty of space for movement on the mouse pad.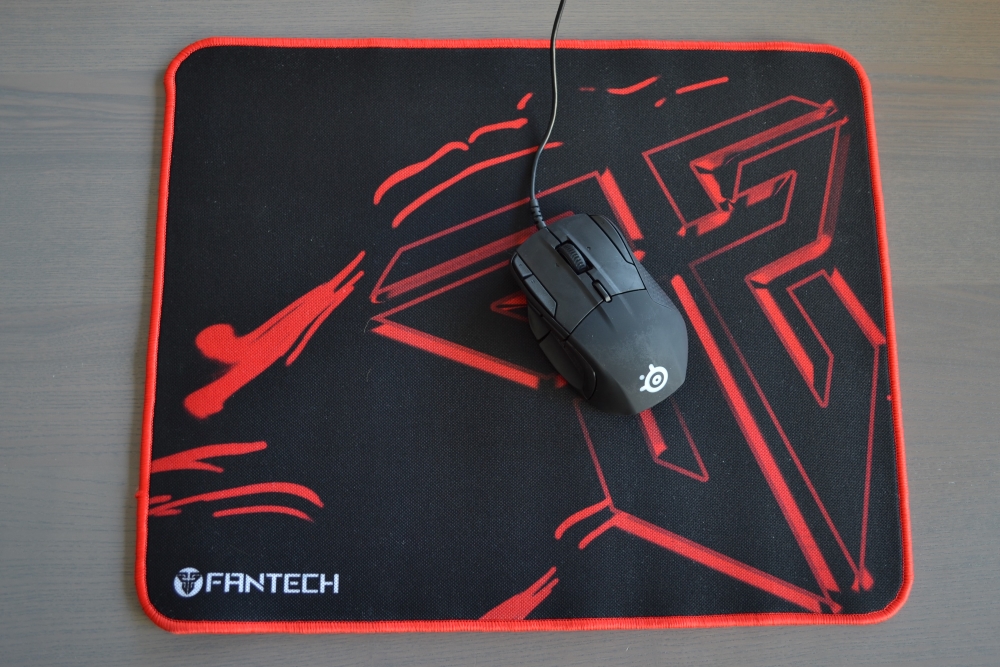 What do I think about the Fantech SVEN mouse pad.
Fantech has made a great product as they made this series of mouse pads. I have tested MP44 and if the others are similar in quality and structure. Then they are awesome.
There is actually quite a big difference between mouse pads when talking about appearance and material choices. It may be that most mice are compatible with most surfaces, but it's not the same with hands and skin.
Some mouse pads are completely smooth in the surface, others are a bit rougher like this one. Some are stitched with a hard thread in the edge, others with a soft thread like this one. Some are not stitched at all.
Then there are those which are not so firmly attached on the surface, and others who are almost like a big suction cup like this one.
All in all, there are actually only positive things to say about the Fantech SVEN series mouse pads.
The surface is the same even where the print is. It is firmly placed on the surface and then it is stitched with a soft thread on the edge so that you do not get sore on your forearm. It's a great product.
If we look at the price, it costs just under 110 DKK at USB-Port.dk, which imports it as the only one in Denmark. It is a very nice quality, the price taken into consideration. You will have a mouse pad for many years if you buy this Fantech SVEN mouse pad.
All in all, this mouse pad must have a nice GOLD star, as you get a super product for the price.
Read more about the Fantech SVEN mouse pads here:
http://www.teecomp.com/products/mousepads