Paracon Mouse pad for all purposes
Then it's time for another review. In this review we are going to look at some mouse pads that Paracon has sent me. These are mouse pads of all sizes from the small to the one that fills the whole table, and the name is RUSH. Read below.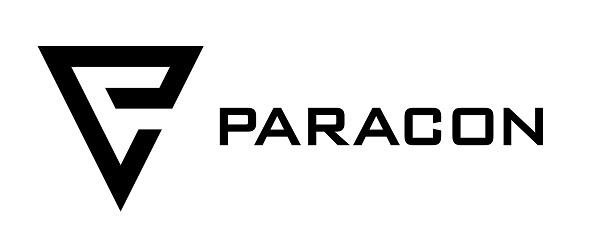 Let's start looking at the boxes.
The mouse pads are wrapped in some long boxes. It's written on them, what size is in the box and there are specifications on the back.
I have received the 3 different sizes that Paracon has made, namely medium, large and XXL.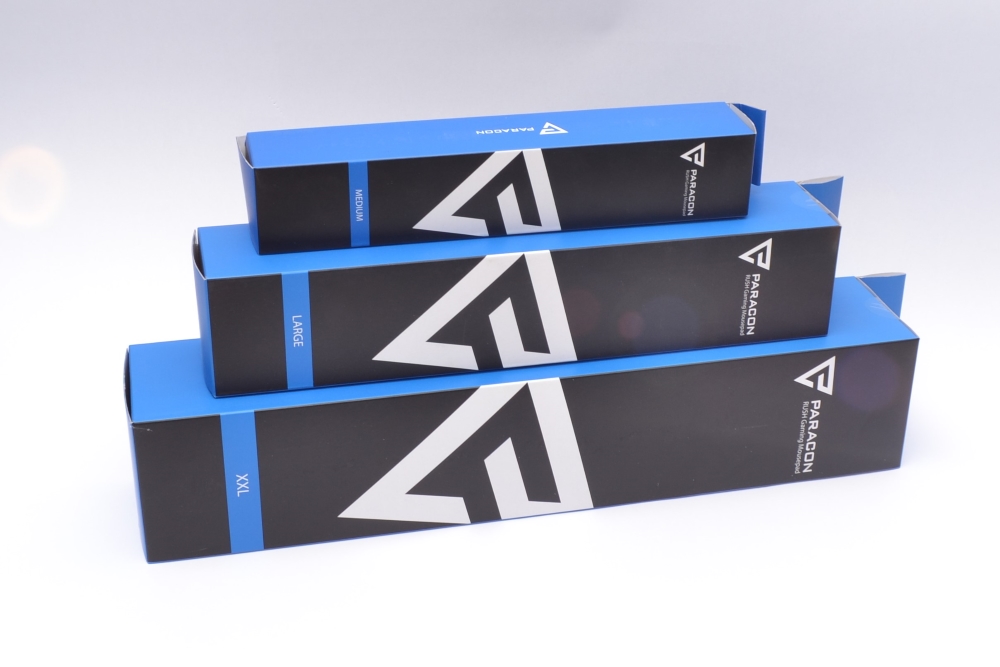 Since the boxes only contain the mousepads, there is no idea in writing a list of content.
Let's take a look at the specifications.
All 3 mouse pads are identical in appearance, but the size itself is different. As you can see, there are from normal size and up to those where you have the entire keyboard standing on it too.
Medium:
Width (cm): 32
Depth (cm): 27
Thickness (cm): 0.3
Surface: Fabric
Bottom: Rubber
Large:
Width (cm): 45
Depth (cm): 35
Thickness (cm): 0.3
Surface: Fabric
Bottom: Rubber
XXL:
Width (cm): 95
Depth (cm): 45
Thickness (cm): 0.3
Surface: Fabric
Bottom: Rubber

Then we'll have a look at them.
As you can see, the mouse pads are quite nice, they are in black design with a somewhat blank fabric on the top and rubber on the back.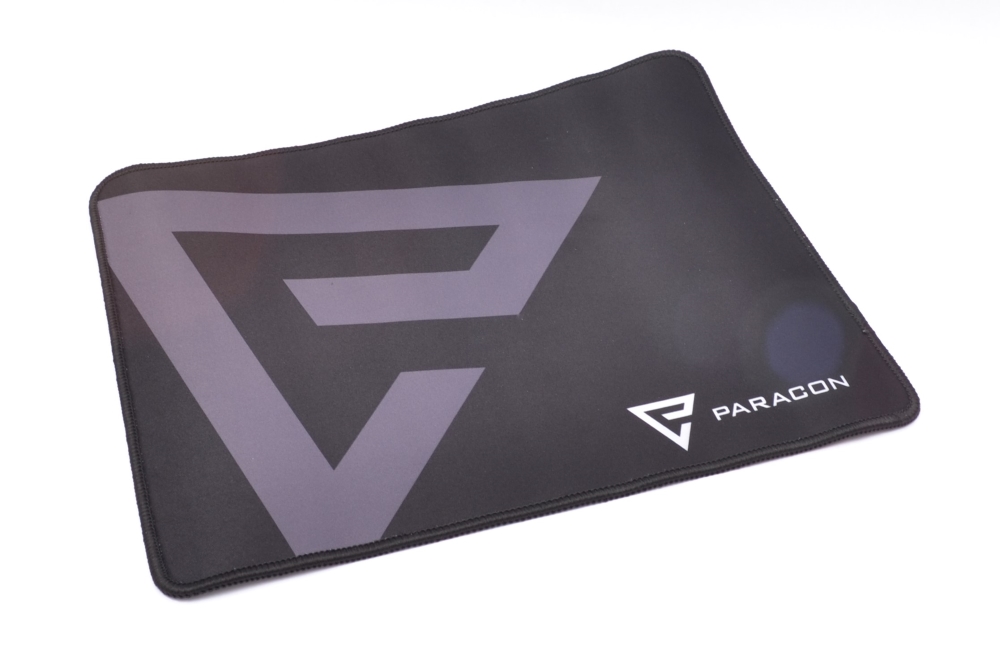 The fabric is finely woven, so the surface works perfectly smooth. The edges of the mouse pads are stitched so they do not floss after long periods of use.
The back of the mouse pads are made of rubber so they are firmly attached to the surface. The mouse pads are nice soft, which is pretty nice when resting your wrists on them when there is break in the match.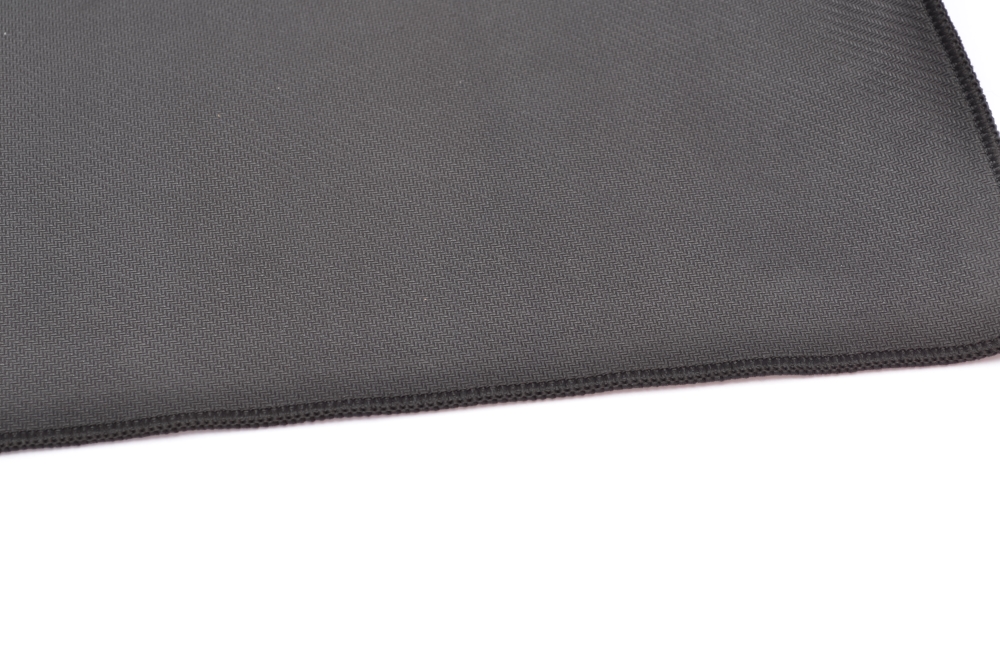 To show the different sizes, here are some pictures with a mouse on the pads. As you can see at this medium, there is plenty room for the mouse. This can easily be used for everyday purposes, and most people will refer this as an FPS mouse pad.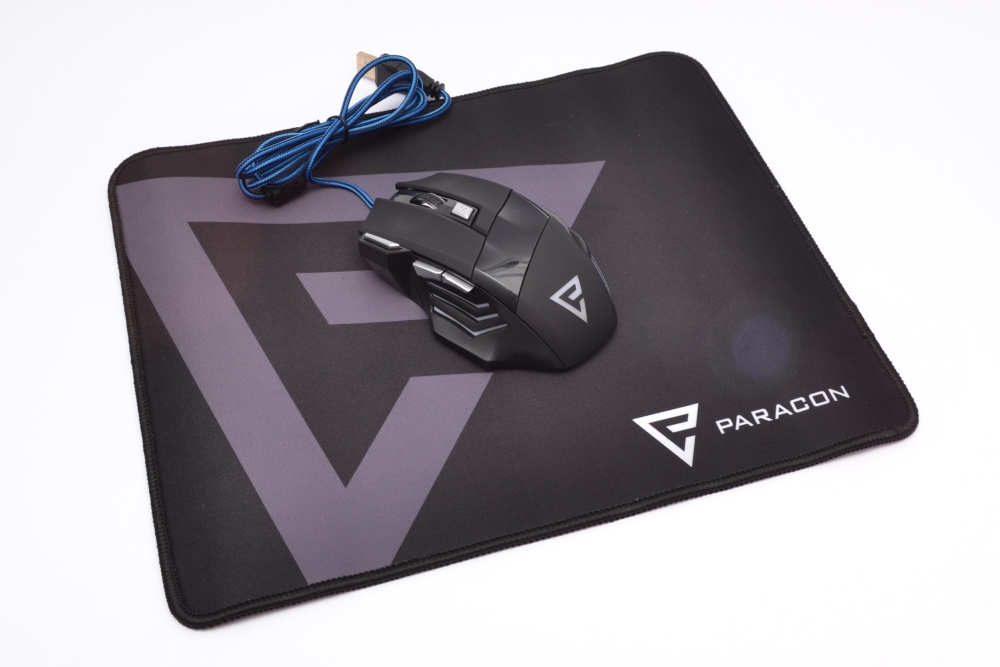 When we get up in Large, there's a lot more room to move the mouse around. This mouse pad I want to designate as good for strategy or games like League Of Legends and so on. When using this Large model, you need to have a reasonably large gaming table with plenty of free space.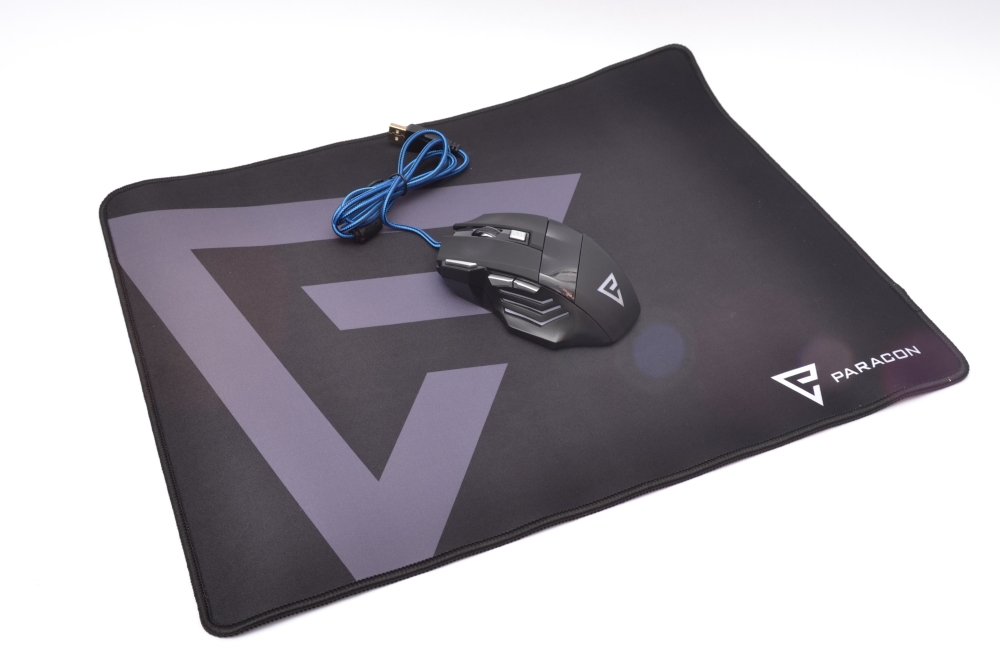 Finally, the table model XXL. As you can see in the picture below, it fills up well at the whole table. The keyboard is a standard keyboard and the mouse is also standard in size. I have not found a miniature set. This mouse pad is huge and you have plenty of space for your stuff. With this mouse pad you should not think of a lack of space or which game you play. It's just getting started.
I have tested, yes I have.
Over the last week I have used this mouse pad.
Since it is limited how much you can test a mouse pad, I will briefly describe my experience.
when I first unpacked the mouse pad, it was pretty curled up. You can also sense the pictures above that it has not completely straightened out. It does, so you should not be nervous about that. Just a couple of days, and the pad lay flat on the table.
The rubber back makes the mouse pad firmly attached to the table, and you actually have to lift it to move it. You do not just push it, which is really great.
The surface plays really well with my Logitech G9 mouse. The mouse catches the slightest movement just as it usually do, so I can not put anything negative on the surface. It also seems that the motifs in the surface itself are not printed with paint, but on the other hand, they are dyed with fabric colors or simply woven into the fabric. There is no difference between the black and the motive, which is awesome.
The edges are stitched on these mouse pads. It can be an advantage, but also a backdrop. The advantage is that the mouse pad does not floss at the edge and that the surface does not release from the rubber backing. The downside may be that the edge is slightly higher than the mouse pad itself, and it may give a little irritation to the skin as you rub your forearm against this stitched edge. I did not experience any problems with this edge, but I have had other pads with this type of edge where there was a problem. Perhaps the thread they've used for the edge on this pad is different from the others I've tried.
The 3 millimeters that the mouse pads are in thickness is very appropriate. It is not too much or too little. You sense that the mouse pad is there, but it is not so high that it creates problems or irritation. It provides a comfortable softness if you are into fabric mats.
What is my final judgement.
You can buy Paracon RUSH pads from 89 DKK for the smallest and up to 199 DKK for the largest. So you can get a great quality mouse pad that fills the whole table for under 200 DKK. I think that is a nice price.
I did not experience any problems at all with these mouse pads. They are comfortable in softness, the surface is super responsive and the edges do not floss when stitched. All in all, some super mouse pads for the price.
IF I had to bring up something, it would just be a wish for a smaller mouse mat, maybe a size small for 59 DKK or something like that. It could have been great and would certainly suit many, as even a medium is relatively large.
I think these mouse pads deserve a solid Gold star rating. They fulfill the task in full, and a stitching at the edges has been afforded and beautiful motifs on the pads that are not a problem for the mouse. All in all, a good product.
Read more about Paracon RUSH Medium Gaming Mouse pad here.
Read more about Paracon RUSH Large Gaming Mouse pad here.
Read more about Paracon RUSH XX-Large Gaming Mouse pad here.