Reeven VANXIE Cooler
It's time for another review. This time I'm going to look at a cooler from Reeven called VANXIE.

Reeven is an unknown producer here in Denmark, but they are represented in virtually all of the rest of the world with great success.
Let's have a look at the content.
You receive the little cooler in a yellow box. It has nice illustrations and technical specifications printed on the outside.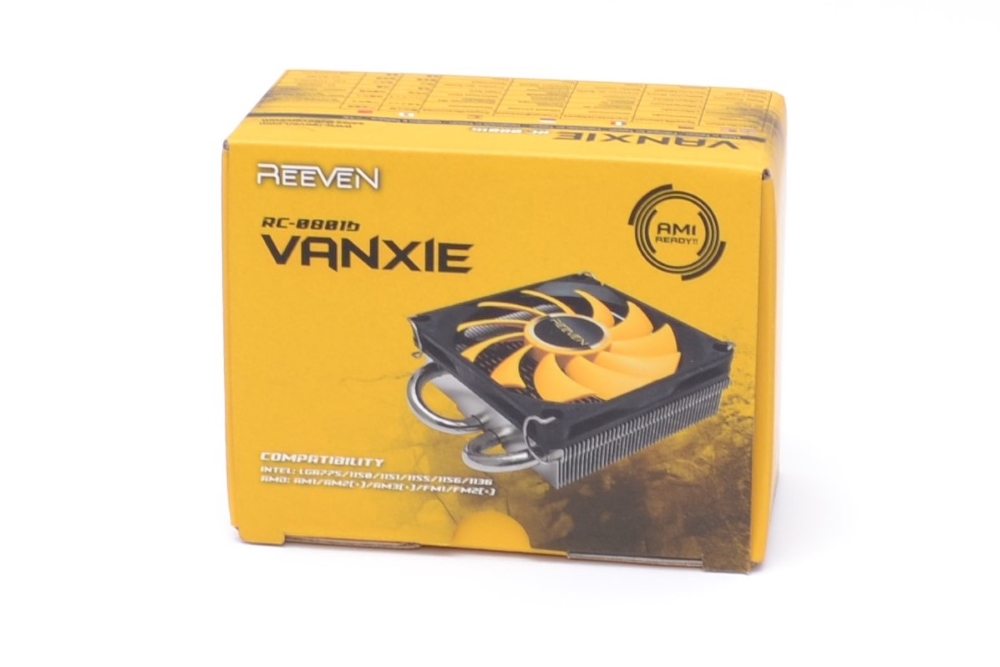 Inside the box we find the small cooler together with a user guide and a bag of brackets.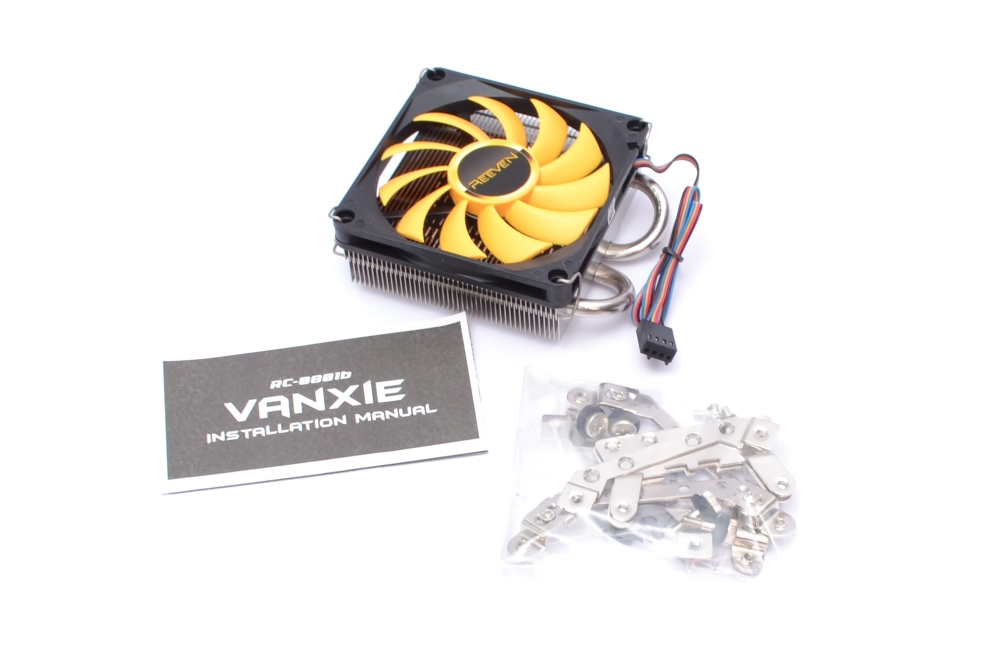 Content:
Reeven VANXIE Cooler
Installation brackets
User guide
Before looking at the cooler, we should look at the technical specifications.
As you can see at the specifications, it's a low-profile cooler the size of a standard cooler from Intel. It has a small fast 80mm fan on top, and only 2 pieces. 6mm heatpipes. It will be exciting to see how this cooler performs.
Model Number: RC-0801b
Socket:
INTEL: LGA 775 / 115x / 1366
AMD: AM1 / AM2(+) / AM3(+) / FM1 / FM2(+)
Overall Dimension: (W)80 x (H)34 x (D)98mm
Fan Dimension: 80 x 80 x 10.8mm
Heatpipe: Ø6mm x 2
Fan Speed: 800 ~ 3300RPM
Air Flow: 6.0 ~ 24.82CFM
Static Pressure: 0.021 ~ 0.078inchH2O
Noise Level: 8.2 ~ 32.5dBA
Weight (with Fan): 185g
Then let's take a look at the cooler.
The design is quite nice and well balanced. The actual cooling profile is no more than the fan, so the entire cooler has a footprint of just 80x80mm in total. There should be no problem getting space for it.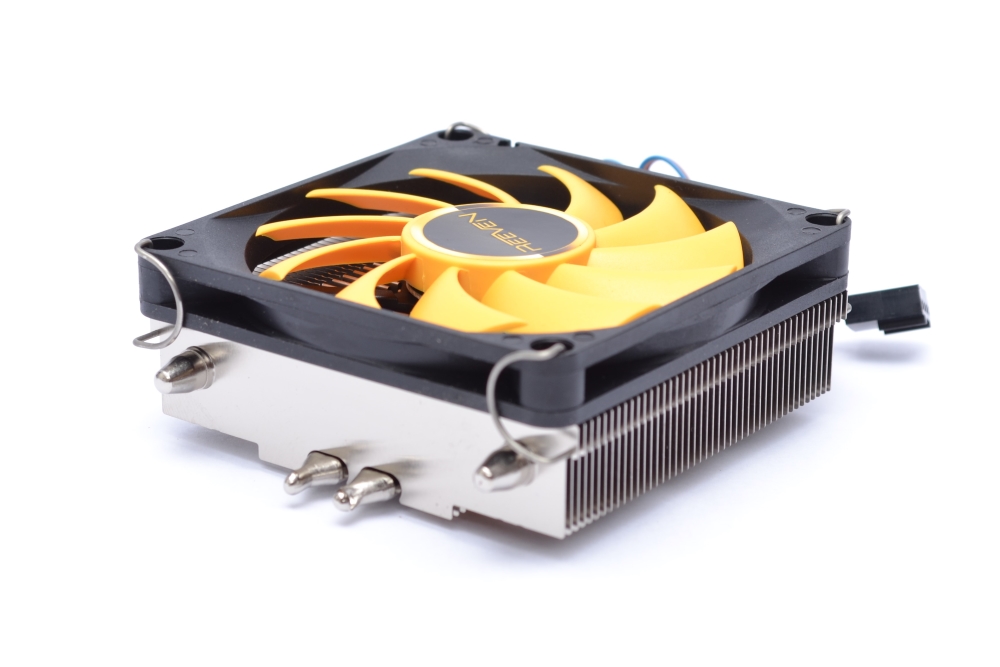 The two heatpipes are bent nicely and then pass through the cooling fins.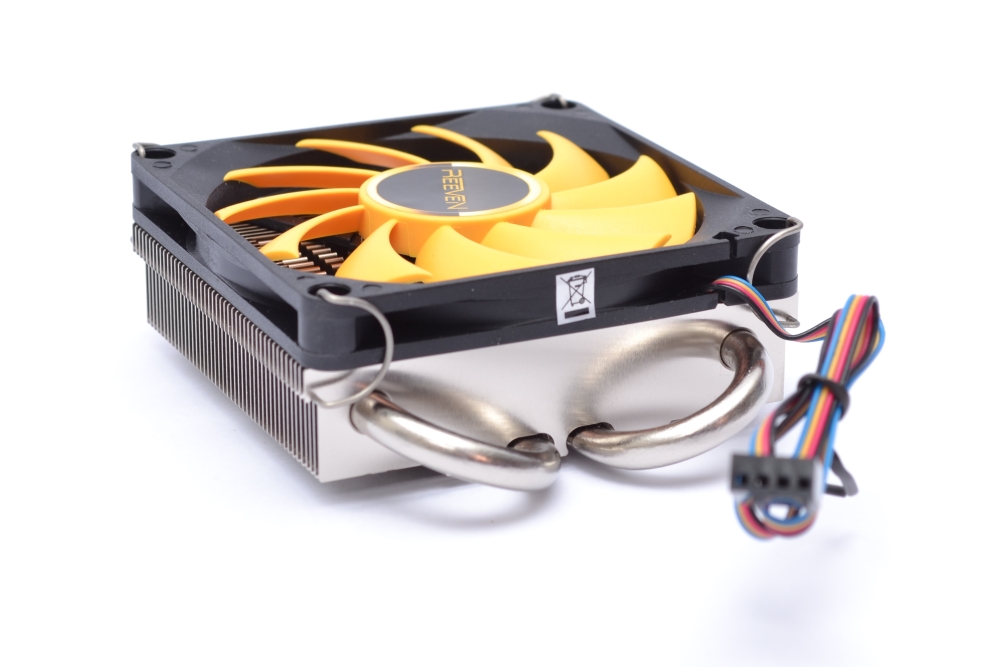 As you can see, there is not much cooler here. The two heatpipes go straight through the cooling surface, that's all.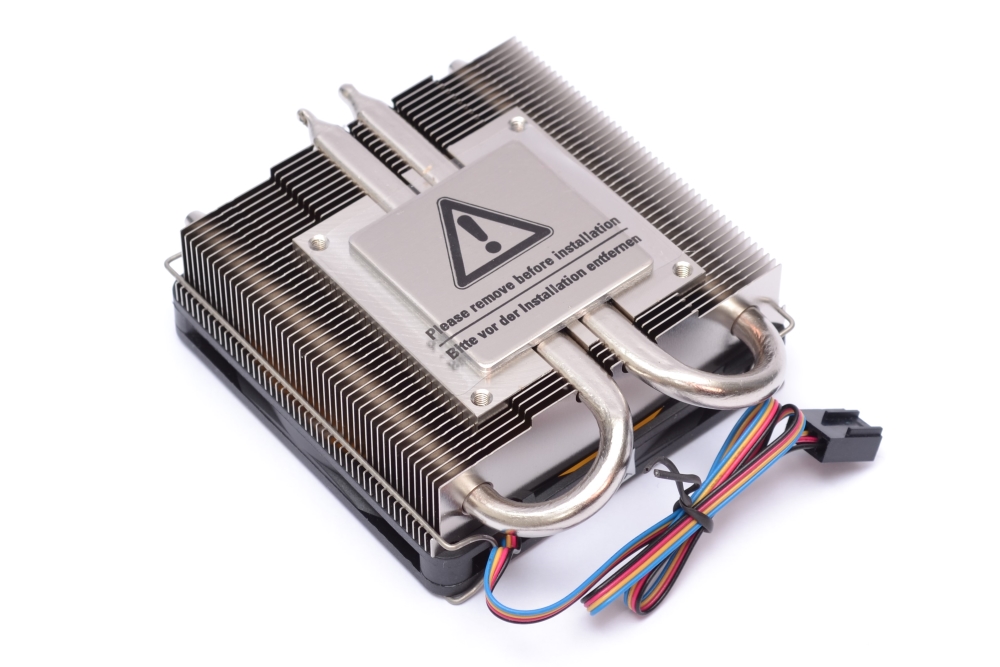 If we look at the cooling surface, it is not polished as we know it from Reeven. I do not even know why they've gone away from it on this cooler, but I could fear it could have an impact on the performance.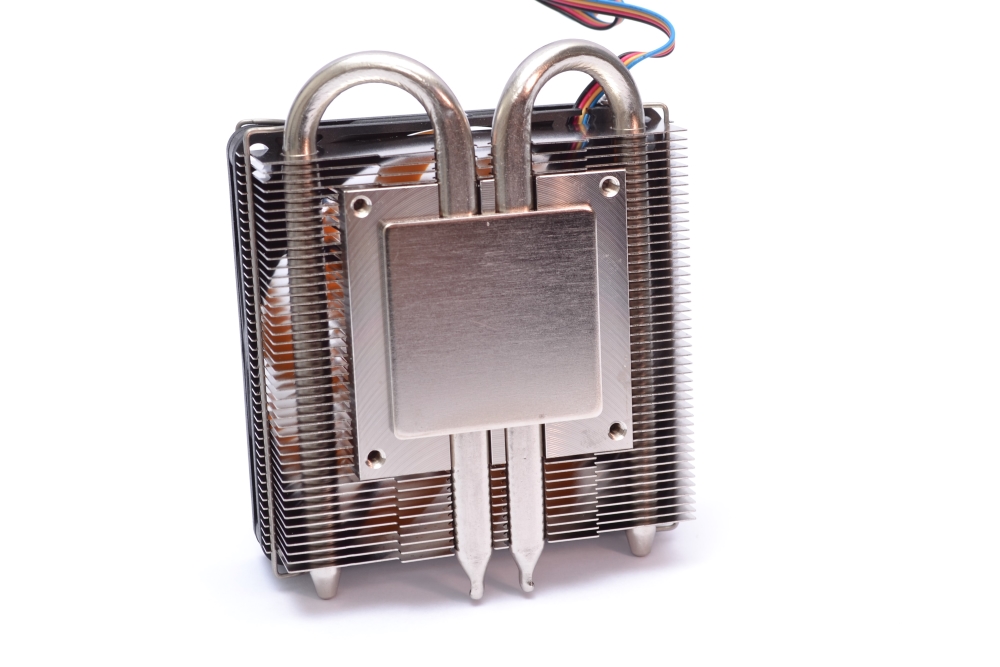 The cable for the cooler is in several colors. You may not care, but I would have liked it was black. It gives a slightly more clean impression when one color is used.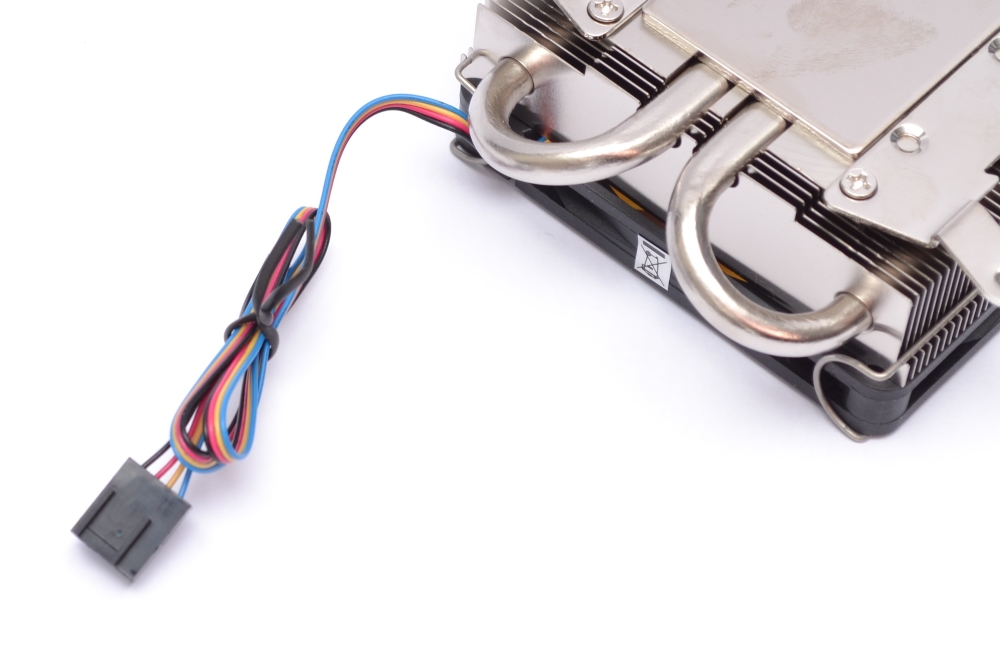 That's it. Let's skip to assembly and testing.
Screw the brackets on the cooler and install the cooler from the back of the motherboard. Simply screw the screws from the back through the holes in the motherboard.
It's easy and simple.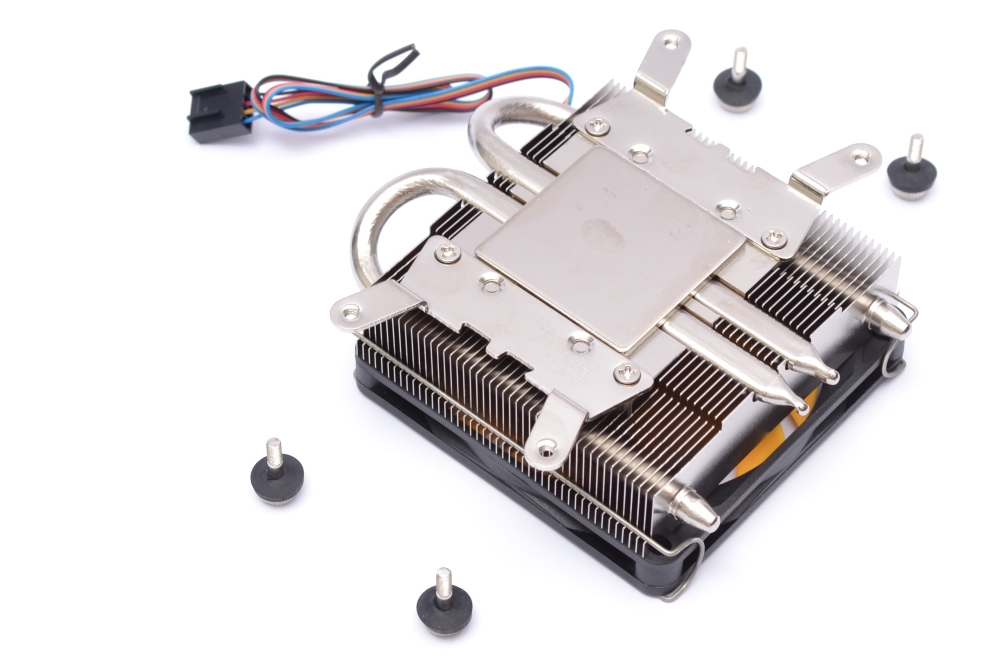 The test.
Yes, we have actually come to the test of the cooler. However, I have not been able to find a useful solution to the cooler test in my setup. My processor (ADM FX-9590) is simply too hot for this cooler.
I have not been able to find any TDP on this cooler, but have found a few reviews online.
Review at SmallFormFactors.net:
One review tests with an AMD Phenom II 555BE processor that has a TDP of 140W.
The review can be read here. (English)
Review at mod-your-case.de:
The second review tests with an AMD A8-3850 APU, which has a TDP of 100W.
The review can be read here. (German)
In both reviews it is clear that Reeven VANXIE is better than the standard cooler. But on the other hand, also the worst cooler they have tested to date.
My conclusion.
I'm a big fan of Reeven, but I do not quite understand this product. Why did Reeven not choose to give VANXIE a few more heatpipes to make it better in the same amount of space? Or possibly chosen to use 8 or 12mm heatpipes instead of only 6mm.
I'm sure Reeven has its reasons, but you can still wonder about the choices they made.
The cooler performs well against a standard cooler. A standard cooler is in many cases also the badest you can get, so it's good it's not worse than that.
So if you do not have to overclock, and the standard cooler has broken. This cooler an ok replacement. If you do not have another standard cooler lying down, or have space for mounting a larger cooler.
When it comes to the price, this cooler can not be bought here in Denmark. Yes, in fact, not in Europe either. So if you need it, you have to go far away. The price is 25 USD which is around the estimated 155 DKK. It's not a lot of money, but I've seen coolers with the same performance or better at roughly the same price.
Reeven VANXIE gets a BRONZE star rating because I think the cooler isn't doing good enough for more. There is simply not enough difference from a standard cooler in my eyes.
Read more about Reeven VANXIE here.